Howland Island (/ˈhaʊlənd/), previously Worth Island, is a coral atoll in the United States' unorganized territory. It's an uninhabited coral island in the central Pacific Ocean about north of the equator, about 1,700 nautical miles (3,100 kilometers) southwest of Honolulu. It is an unincorporated, unorganized territory of the United States that is part of the United States Minor Outlying Islands and is located halfway between Hawaii and Australia. It is part of the Phoenix Islands, along with Baker Island.
Howland is an equatorial island with little rain, a steady breeze, and a scorching sun. A continuous easterly breeze helps to keep temperatures down. The island, along with Jarvis Island and Baker Island, was found by American traders and claimed by the United States in 1856. Howland is classified as a Minor Outlying Island in the United States for statistical purposes. The island is 2.6 square kilometers (640 acres) in size and has an elongated banana shape on a north-south axis, measuring 1.40 by 0.55 nautical miles (2.59 km × 1.02 km).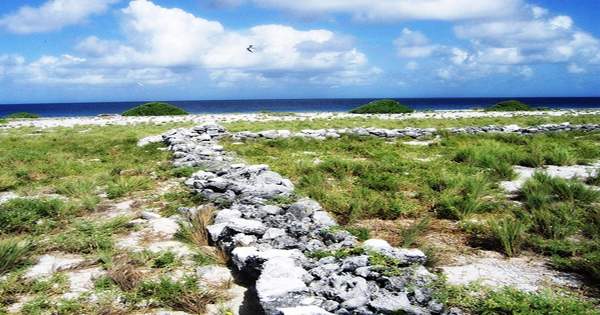 These islands were found in 1822 by Captain George B. Worth of the US whaling ship Oeno. Captain George E. Netcher of New Bedford, who visited Howland on the whale ship Isabella in 1842, altered the name to Howland Island. It could have been called after the lookout who was the first to notice it. The Howland Island National Wildlife Refuge encompasses the entire island as well as the adjacent underwater land of 32,074 acres (129.80 km2). The island is part of the Pacific Remote Islands Marine National Monument and is managed by the US Fish and Wildlife Service as an insular area under the US Department of the Interior.
The atoll has no commercial activity and is most known for being the island that Amelia Earhart never made it to. The United States is responsible for defense, and the US Fish and Wildlife Service visits the island every two years. On the west coast, there is a boat landing point in the middle of the sandy beach, as well as a deteriorating day beacon. The US Fish and Wildlife Service visits the island every two years. The atoll rises to a height of 20 feet (6 meters), is 1.5 miles (2.4 kilometers) long by 0.5 mile (0.8 kilometers) wide, and covers less than 0.6 square mile of land (1.6 square km). Its central basin indicates the former existence of a lagoon.
There are no natural sources of fresh water. Scattered grasses, prostrate vines, and low-growing pisonia trees and bushes dot the landscape. Low-lying, nearly level, sandy coral island with a depressed core section, encircled by a small bordering reef. With the exception of a tiny patch of trees in the center, it is almost entirely covered in grasses, prostrate vines, and low-growing shrubs. Seabirds, shorebirds, and marine species use it largely as a nesting, roosting, and foraging habitat.
The island was captured by a battalion of US Marines in late 1943 and was known as Howland Naval Air Station for a brief period before being abandoned after WWII. A visitor accompanying a research trip in 2000 described witnessing "a flat bulldozed plain of coral sand, without a single tree" and evidence of buildings from colonization or World War II construction attempts, all wood and stone ruins overgrown by vegetation. In the 1970s, a population of feral cats had taken over Howland Island, descendants of those introduced by earlier human colonists. During the 1980s, the cats were gradually eliminated, and the area was classified as a bird and wildlife refuge.
BirdLife International has designated the island, as well as the surrounding marine waters, as an Important Bird Area (IBA) because it supports seabird colonies of lesser frigatebirds, masked boobies, red-tailed tropicbirds, and sooty terns, as well as serving as a migratory stopover for bristle-thighed curlews. The island is exclusively accessible to the public with a special-use permission from the US Fish and Wildlife Service, and is mostly reserved to scientists and educators. Representatives from the agency visit the island every two years on average, typically coordinating transportation with amateur radio operators or the United States Coast Guard to offset the significant cost of logistical support required to visit this remote atoll.
The United States claims a 200-nautical-mile (370-kilometer) Exclusive Economic Zone around the island, as well as a 12-nautical-mile (22-kilometer) territorial sea. Along the west shore, there is only one modest boat landing point. On the island, there are only six plant species. On the surface, Lepturus bunchgrass, Boerhaavia herb, and two types of purslanen predominate. There are scattered patches of Tribulus, and a few small clumps of scrubby trees called Kou Trees.
Because Howland Island is uninhabited, there is no time zone assigned to it. It is located in the International Date Line West, a nautical time zone that is 12 hours behind UTC (IDLW). The only places on Earth that observe this time zone are Howland Island and Baker Island. This time zone is also known as AoE, which is a calendar classification that denotes when a period ends when the date passes everywhere on Earth. The US Department of the Interior manages Howland Island, which has been part of the Pacific Remote Islands Marine National Monument since 2009.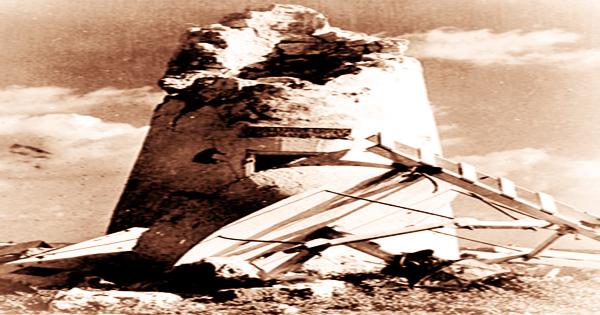 Earhart Light is a day beacon or navigational landmark shaped like a short lighthouse (without lighting), painted with wide stripes, and intended to be seen from several miles out to sea during daylight hours. It is near the former location of Itascatown, near the boat landing in the middle of the west shore. It was partially devastated by Japanese attacks during World War II, but was later reconstructed. The Earhart beacon was claimed to be deteriorating and unpainted for decades by the year 2000.