3.3 Nature of Business
The Principle activities of the bank include providing of all kinds of commercial banking services to its customers. The activities can be classified in the following ways:
Corporate Banking.
Project Financing.
SME Finance.
Consumer Credit.
International Trade.
Trade Finance.
Loan Syndication.
Foreign Exchange Dealing.
Rural and Micro Credit.
NGO- Linkage Loan.
Investment.
Government Treasury Function.
Money Market Operation.
Capital Market Operation.
Remittance.
3.4 Vision
Socially committed leading banking institution with global presence.
3.5 Mission
Dedicated to extend a whole range of quality products that support divergent needs of people aiming at enriching their lives, creating value for the stakeholders and contributing towards socio-economic development of the country.
3.3 Corporate Profile of Sonali Bank Limited
| | |
| --- | --- |
| Name of the Company | : Sonali Bank Limited |
| Chairman | : Quazi Baharul Islam |
| CEO and Managing Director | : Md. Humayun Kabir |
| Company Secretary | : Zaheed Hossain |
| Legal Status | : Public Limited Company |
| Genesis | : Emerged as Nationalized Commercial Bank in 1972, following the Bangladesh Bank (Nationalization) Order No. 1972(PO No.26 of 1972) |
| Date of Incorporation | : 03 June, 2007 |
| Date of Vendor's Agreement | : 15 November, 2007 |
| Registered Office | : 35-42, 44 Motijheel Commercial Area, Dhaka, Bangladesh |
| Authorized Capital | : Taka 10.00 billion |
| Paid-up Capital | : Taka 09.00 billion |
| Number of Employee | : 21,839 |
| Number of Branches | : 1184 |
| Phone-PABX | : 9550426-31, 33, 34, 9552924 |
| FAX | : 88-02-9561410, 9552007 |
| SWIFT | : BSONBDDH |
| Website | : www.sonalibank.com.bd |
| E-mail | : sbhoid@bdmail.netsbhoitd@btcl.net.bd |
| Logo: | |
3.7 Organogram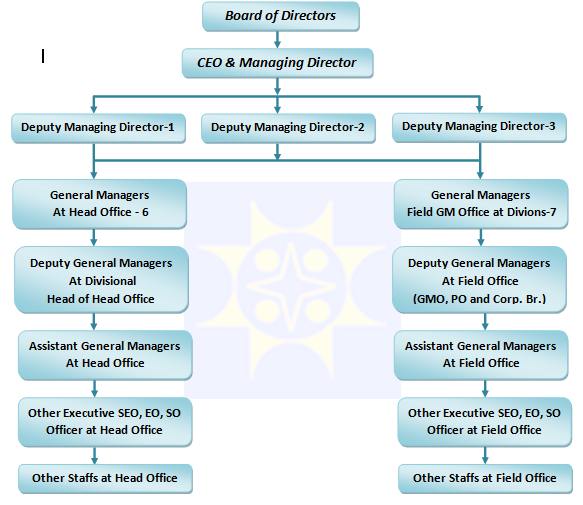 Figure-2: Organogram of Sonali Bank Limited (position wise)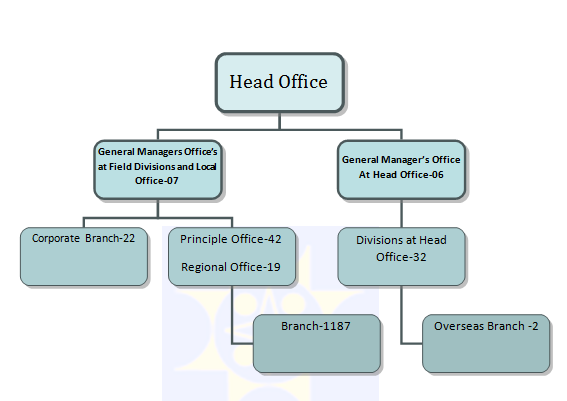 Figure-2: Organogram of Sonali Bank Limited (Branch wise)
3.8 Board of Directors
| | | |
| --- | --- | --- |
| Sl. No. | Name | Designation |
| 1. | Mr. Quazi Baharul Islam | Chairman |
| 2. | Mr. Md. Shahid Ulla Mia | Director |
| 3. | Dr. Nasreen Khundker | Director |
| 4. | Mr. A.S.M. Nayem, FCA, FCCA | Director |
| 5. | Mr. M. Lutfur Rahman Khan | Director |
| 6. | Mr. K.M. Zaman Romel | Director |
| 7. | Mr. Kashem Humayun | Director |
| 8. | Mr. Shaimum Sarwar  Kamal | Director |
| 9. | Advocate Sattayendra Chandra Bhakta | Director |
| 10. | Mrs. Jannat Ara Henry | Director |
| 11. | Mr. Suvas Singho Roy | Director |
| 12. | Mr. Md. Anwar Shahid | Director |
| 13. | Mr. Md. Humayun Kabir | CEO & MD |
3.9 Sources and Uses of Funds
Sources of Funds

Uses of Funds

      Authorized Capital.
      Cash in Hand.
      Issued Capital.
      Balances in Current Account with other banks.
      Subscribed Capital.
      Call Loan.
      Called up Capital
      Short Loan.
      Paid up Capital.
      Purchase of Govt. Credit Instrument, Share, Security.
      Reserve fund and other reserves.
      Bills Discounting and Treasury Bill.
      Deposits and other accounts.
      Loans and Advances.
      Borrowing from Banking companies, Agency.
      Loan from Central Bank.
3.10 Core Values
Sonali Bank Limited (SBL)'s Core Value proposition consists of ten key elements. The values would assist the bank in perceiving its employees to work as a team towards accomplishment of assigned duties and responsibility for achievement of desired objectives.
Team work: Open communication, discussion and interaction amongst the employees would ensure unification of actions and efforts towards achieving the common goal.
Ethics: Every one must ensure adherence to ethical practices of banking.
Objectivity: All persons will have definite objective in carrying out their tasks.
Integrity: Protection and safeguard of customers' interest is a vital element for societal trust.
Excellence: Excellent performance and effectiveness are preconditions to ensure quality service to the large customer base of the bank.
Innovation: New and innovative products are the needs of the time for which continuous action oriented researches are carried out.
Commitment: Every employee is committed to work up to the expected level to ensure satisfaction of valued customers.
Self Reliance: Each employee will have ownership attitude towards the bank and self confidence in his work for betterment of the bank.
Transparency: Information is to be kept open for all so that stakeholders can have proper ideas about the bank's activities.
Accountability: All employees are responsible for their activities and will remain accountable to their respective superior for accomplishment of tasks.
3.11 Core Strengths
Transparent and Quick Decision Making.
Efficient Team of Performer.
Satisfied Customers.
Internal Control.
Skilled Risk Management.
Diversification.
3.12 Core Competencies
Knowledge
Experience & Expertise.
Customer Orientation/ Focus.
Transparency.
Determination.
Zeal for Improvement.
Reliability.
3.13 Ethical Principles
Sonali Bank Limited believes that it will become a leading bank in the government sector. They believe that their aims and objectives can only be realized fully and sustained overtime by faithfulness to ethics that cannot always be built into sets of rules and regulations. In this belief in ethics that motivates the bank in its dealings with customer, regulators and employees.
3.14 Commitment to Clients
Sonali Bank Limited has trying to concentrate on modern banking through continuous using modern technology. We also trying to help more to customer by providing various savings schemes like as EDS, MES and DBS etc. Our commitments to the clients are the following:
Provide service with high degree of professionalism & continuous use of modern technology through proper use of young generation officers.
Create long-term relationship based on mutual trust with customers.
Share customer's values & beliefs.
Provide product and service at competitive pricing.
Ensure safety and security of customer's valuables in trust with us.
3.15 Corporate Social Responsibility(CSR)
Sonali Bank Limited (SBL) has been rendering various services for attaining greater social goals and objectives. For this process, we aim to contribute towords sustainable development of the society as a whole and fulfillment of corporate social obligation in particular. To reinforce CSR activities, the bank has undertaken fresh initiatives in line with Bangladesh Bank guidelines in the areas of social services, empowerment of women and poor, sports & culture, banking for the disadvantaged groups, disaster & relief activities.
Social Services:
SBL has been rendering social services through distribution of various allowances to the Freedom Fighters, Widows, Old–age citizens, vulnerable groups, Disabled peoples etc. as per laid down criteria of the government.  Besides, the bank has been disbursing pension of govt. employees, monthly salary of teachers, and govt. and semi govt. officials without charges.
Empowerment of women and poor:
SBL has been providing wholesale credit facilities to different micro credit institution who are in turn lending amongst the women and poor people in different Income Generating Activities (IGA).
Sports and Cultural Activities:
Sonali Bank Limited has a tradition of patronizing and sponsoring sports and cultural activities at home and abroad. In 2007, Sonali Bank Limited became Champion in the Victory Day Hockey Tournament and Runners' up in the Office Hockey League, Dhaka.
Banking service for the Disadvantaged Groups:
With 1182 branches all over Bangladesh, SBL could reach the banking services to the disadvantaged groups with the aim to encourage them in mobilization of their hard earned savings and creation for them investment opportunities.
Employee welfare:
SBL offers annual stipends and scholarships to the brilliant children of the employees of the bank.
Disaster Relief:
SBL always stands beside the helpless people at the times of natural calamities and extends helping hands to the sufferers.  SBL donated Tk. 10.5 million to help the victims of cyclone 'Sidor' to the relief fund of the Chief Advisor.  Sonali Bank Limited has collected funds from Bangladeshis residing abroad and remitted over Tk. 150 million at free of charge through Sonali Exchange Company (SECI), USA and Sonali Bank (UK) Limited. SBL has also donated to establish a Cancer Hospital in Dhaka. It has helped a number of Foundations and Organisations for raising funds through lottery and other means.
Future Plan:
SBL will continue to patronize sports and culture at home and abroad. Arrangements will be made for rendering better social services to the community apart from core banking activities. Specific action plans will be initiated to expand CSR programs in line with the guidelines of Bangladesh Bank and Securities & Exchange Commission (SEC).
4.1 Personal Banking
Sonali Bank Limited extends all the major personal banking facilities and services to its customers with its skilled manpower and largest network of around 1187 branches covering all the urban and remote rural areas of Bangladesh. Sonali Bank Limited provides Local & Foreign Remittance in quickest possible time. Foreign remittance is available in both Taka cash. & Taka draft.
Transfer of fund from one branch to another by – Demand Draft Savings A/C – Mail Transfer Daily Profit A/C – Telegraphic Transfer FDR A/C.
Transfer of fund on Standing Instruction Arrangement (Trade Finance).
Collection of cheques through clearing house/beyond Clearing House.
Issuance of payment Order/Call Deposit.
Locker facilities for safe keeping of valuables.
Corporate Client Services with computerized system at selective branches.
4.2 Rural Credit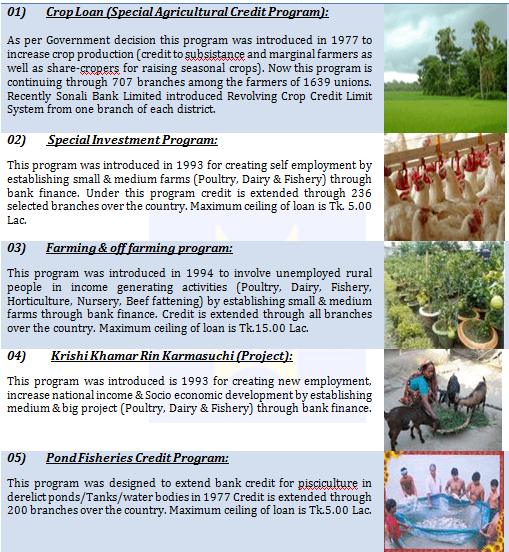 Bangladesh is primarily an agricultural country. A major portion of her population ( about 85%) live in the rural areas. About 75% of the active rural population depend on agriculture as the main source of their livelihood. Agriculture contribute about 22% to the GDP. Majority of the farmers are either small or marginal. So Credit plays a paramount role to augment the capital base to support agriculture production. With this end in view. Sonali Bank Limited the largest state owned commercial bank has been playing a vital role in the socio-economic development & poverty alleviation since 1973. Keeping in view that Credit is one of the many inputs that complete the cycle of agricultural production Sonali Bank extending rural credit through 1182 branches over the country.
Sonali Bank Limited introduced indirect rural credit in 1973 through the then IRDP (Now BRDB) there after continuing lending in the following programs:
4.3 Micro Credit
Poverty alleviation has appeared to be the focal point of all policy formulation and development issues of the nation. As such, it has been globally accepted as an effective strategy for poverty alleviation in one hand and generating employment opportunities on the other.
In commitment to reduce poverty in urban, semi-urban and rural areas, Sonali Bank Limited has started functioning in Micro Credit through a full pledged micro credit division in its Head Office in the year 2003. Presently, 32 projects/programmes are being run under the control and supervision of this Division. Among all others programmes, Bank-NGO Linkage program and Credit for Urban Women Micro Enterprise Development (CUMED) in Dhaka City, Goat rearing, Lamb rearing, Fruit, Herbal, Medicinal and Nursery Project, Micro- enterprise program- 'Unmesh' in Moulavibazar district, MSFSCIP in Kurigram district, Loan for Disable Persons etc. deserve special mention for channelising the financial resources into the various potential avenues of microfinance.
Sonali Bank Limited jointly with Swanirvar Bangladesh, BRDB and ADB has been providing huge investible funds into the different Upazillas within the country. 152 Upazillas have been covered by the Rural Livelihood Programme (RLP). Further, this Division has provided taka 179.09 crore to 68 NGO's under its widely accepted Bank-NGO Linkage Programme on whole sale basis and whose recovery rate is 100%. Specially, for the disable people Disable Loan Programme has been undertaken to bring the disable section of the people under the micro credit facilities. The Goat Rearing Programme undertaken by this Division has been running with a remarkable impact in reducing the rate of massive- scale rural poverty. Sonali Bank has already disbursed 46.47 crore upto 31 December, 2007.
Further, in order to create employment opportunities and to generate income of the rural people two loan schemes under the name and style "Rural Small Farming Loans scheme " and "Rural Small business loan" scheme have been introduced in-2004 . In both the programs there is a provision of collateral free loan up to Tk. 50,000/- . In 2006 a new program has been introduced named '' Daridra Bimochane Sahayta Karmasuchi''for the extremely 'Monga' affected rural people. Moreover, in 2007 a special program has been introduced for SIDR affected 12 areas in which there is a provision of collateral free loan up to TK.20,000/-.
Up to December 2007, Tk. 3299.47 crore has been disbursed under various project/ programs of this Division where as this disbursement figure was Tk. 3056.63 crore up to December 2006. The key features of some running projects/Programs of Micro Credits given as follows:-
| | | | |
| --- | --- | --- | --- |
| Sl. No. | Project/ Programs | Target Group | Loan Size in Tk. |
| 1 | Swanirvar Credit Program | Poor Landless people | 1,000-15,000 |
| 2 | Crop Godown Credit Project | Small & Medium Farmers | Highest 10,000 |
| 3 | Sonai Bank -BARD, Comilla Priogik Gabesana Rin Prokalpa | Bittahin rural male & female | Highest 10,000 |
| 4 | Sonai Bank- RDA, Bogra Priogik Gabesana Rin Prokalpa | Bittahin rural male & female | Highest 10,000 |
| 5 | Marginal and Small Farms System Crop Intensification program(MSFSCIP) | Marginal, Poor & Small Farmers | Highest 10,000 |
| 6 | Herbal & Forestry, Medicinal Plant & Nursery Development Credit program | Bittahin, Poor Energetic Youth | 5,000-25,000 |
| 7 | Grameen Khudra Babsa Rin Karmasuchi | Poor People | Highest 50,000 |
| 8 | Daridra Bimochane Sahayta Rin Karmasuchi | Hard Core Poor People | 5,000-10,000 |
| 9 | Loans to Disable People | Disabled People | 25,000-50,000 |
| 10 | Unmesh Credit Program | Micro Entrepreneurs | 50,000-2,00,000 |
| 11 | Goat Rearing Credit Program | Small &Medium Entrepreneurs | Highest 50,000 |
| 12 | Credit for Urban Women Micro Enterprise Development (CUMED) | Urban Women Entrepreneurs | Highest 5,00,000 |
| 13 | Bank-NGO linkage Credit Program | Poor People | Highest 5000-50,000(Loan Wholesaling to NGOs) |
| 14 | Khudra Khamar Rin Karmasuchi | Small Entrepreneurs | Highest 50,000 |
| 15 | Salt Production Credit Program | Actual Salt Producer | 5,000-12,500 |
| 16 | Individual Irrigation / Agriculcural Equipment Credit Program | Small, Marginal & Medium Farmers | 10,000-16,500 |
| 17 | BRDB Crop Credit Program | Small, Marginal & Medium Farmers | 8,000-15,000 |
| 18 | BRDB Integrated Rural Development Program | Co operative Poor Male & Female Member | 1,500-20,000 |
| 19 | BRDB Rural Livelihood Program | Small, Marginal & Medium Farmers | 5,000-20,000 |
| 20 | BRDB -Shrimp Culture Credit Program | Small, Marginal & Medium Farmers | 2,333-28,000 |
| 21 | Special Loan for SIDR affected Area | SIDR affected People | Highest 20,00 |
For more parts of this post, click the following links-
Financial Performance Analysis of Sonali Bank Limited.(part-1)
Financial Performance Analysis of Sonali Bank Limited.(part-2)
Financial Performance Analysis of Sonali Bank Limited.(part-3)
Financial Performance Analysis of Sonali Bank Limited.(part-4)
Financial Performance Analysis of Sonali Bank Limited.(part-5)
Financial Performance Analysis of Sonali Bank Limited.(part-6)