Elon Musk's Twitter acquisition has been on hold for four days, and it appears like the impasse will continue. Musk argues that Twitter's underestimation of the number of fraudulent accounts on the network, dubbed "spambots," has placed the purchase on hold. Musk claimed at the All in Summit in Miami that a lower-cost Twitter contract "wasn't out of the question." While Twitter's bot problem is well-known, many believe Musk's decision to put the deal on hold is due to the fact that the world's richest man is unlikely to be able to afford the $44 billion originally agreed upon.
Musk has a net worth of $213 billion, according to the Bloomberg Billionaire Index at the time of writing. Even if he spent $1 million per hour in hard currency, it would take him 24 years and 4 months to run out. But, and this isn't only for this hypothetical circumstance, the difficulty is cash conversion. According to the same index, Musk only owns $9.25 billion in "cash," with the remainder of his riches coming from stock. As a result, Musk has been exploring for other ways to fund the transaction. Professor Scott Galloway of NYU said in his Pivot podcast last month that Musk would have to borrow the money against his Tesla stock.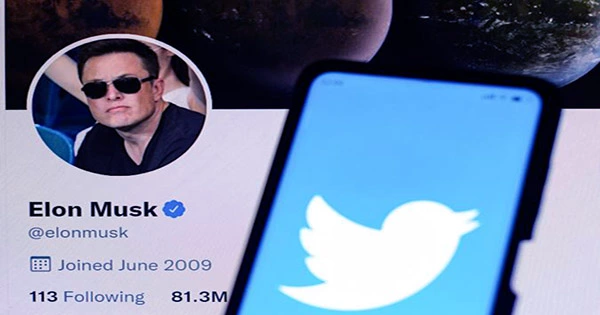 Musk had already gotten $13 billion in bank loans and was on his way to securing another $12.5 billion by offering $62.5 billion in Tesla equity as security. Private investors including as Binance CEO Changpeng Zhao and Saudi Arabian billionaire Prince Alwaleed bin Talal have reportedly pledged money to help Musk raise the other half of the funds. However, there is widespread conjecture that all of this is insufficient and that Musk cannot afford the deal he made.
Although the critique of Twitter's spambots has some truth (analysis from 2017 revealed that automated bots made up between 9 and 15% of active profiles), this does not mean that the site's userbase is primarily spambots. While the problem may be more serious than Facebook admits, others claim that Musk is exploiting it to get out of a transaction he can't afford. Many have focused their attention on the stipulations in the agreement that require either side to pay the other $1 billion if they pull out.
However, there is another rule that appears to be quite important: Musk is not allowed to say anything disparaging about the firm or its personnel. This is something Musk has consistently disregarded, not just criticizing Twitter and its past and current policies, but also attacking Twitter workers like Vijaya Gadde, the company's senior lawyer, who got a storm of abusive and racist comments after Musk slammed Gadde.