EXECUTIVE SUMMARY
A promotional strategy and tools used in pharmaceutical company is being prepared in attempts to interpret in-depth study. This report helps us to understand various terminologies in Marketing. This report gave me opportunity to have complete idea about Promotional strategy and tools. The global pharmaceutical market is estimated to reach US$ 840 billion in 2010. Until recently, the main drivers for global pharmaceutical growth were countries in the developed world. However, because of increasing prosperity, Asian markets are becoming sizeable enough to influence global pharmaceutical growth. IMS estimates that by 2012 the global pharmaceutical market would be US$ 1055 billion, with Asia Pacific countries accounting for US$ 132 billion. Moreover, while the global market is estimated to grow at 7%-8% per annum, the pharmaceutical markets in the Asia-Pacific region are poised to grow by 11%-12% per annum.
Thus, having an Asia strategy is critical for future growth. More specifically, since a large portion of the Asian growth is driven by India and China, having customized strategies for these two countries is critical for a company that is intent upon accelerating its growth.
The medicine industries in Bangladesh are expanding speedily. Now, its market is more than four thousand core. At present the medicine of this country are exported to many other countries of the world. Industrialists have claimed that if govt. extends their co-operation in this regard, the foreign exchange earning of this sector will come nearer to earnings of the garments industries. With the expansion of the market of the medicine industry, profit of the industry Goss gone much higher.
This  report helps in following aspects,
 ► Build understanding of central ideas and theories of Promotional strategies.
 ► Develop familiarity with the analysis of tools and strategies.
 This report will guide to marketer of Pharmaceutical industry. This report deployed a lot time for collections of information from various sources. This report will be very helpful to know the promotional tools and strategy used and the personal selling involved in it. This would help them to offset loss of new product options, improve their R&D efforts and improve distribution to penetrate markets. The marketing of medication has a long history. It was long believed that since doctors made the selection of drugs, mass marketing was a waste of resources; specific ads targeting the medical profession were thought to be cheaper and just as effective.  This would involve ads in professional journals and visits by sales staff to doctor's offices and hospitals.
Introduction:
1.1 Industry Overview:                         
In 1952-The Service was restructured in 1952 into a highly decentralized organization consisting of seven regions and 58 districts.  This reorganization was implemented in part to achieve greater sensitivity and responsiveness to pubic needs.  District Directors were given wide latitude and authority in administering the Service's policies, procedures and programs.  While decentralization of the Service proved to be a progressive action, communication between the regions and districts was made more difficult because of their quasi‑autonomy.  Positions taken by the Service on industry issues could differ significantly from one region to another on the same issues
In 1971-The Service implemented the Industry Wide Examination Program to concurrently examine the major taxpayers in a given industry, coordinate selected issues common to that industry and to resolve those issues uniformly and consistently among all the industry taxpayers.  Under the direction of project coordinators (usually large case branch chiefs), the industry wide examinations were largely successful in achieving uniform and consistent treatment of issues.  Industry wide examinations were conducted in several industries between 1971 and 1979 and the ability to communicate freely across district and regional lines proved to be invaluable to the success of these examinations.
In 1977-The Industry wide Examination Program had one major drawback.  Since they existed for only two or three tax years and were then terminated, the program failed to provide continuity.  To correct this situation, a major study group was created in 1977 to review the Service's Coordinated Examination Program.  The study recommended that permanent positions be established for several Industry Specialists and a National Industry Coordinator.  In addition, the study group identified basic industries to which it recommended specialists be assigned.  The duties and responsibilities of the Specialists and the Coordinator were to be much broader than the former Project Coordinators whom they replaced.
In 1979-The recommendations of the study group were implemented greatly expanding the scope and depth of the Industry wide Examination Program.  The term, Industry Specialization Program, eventually evolved as a name that could encompass the varied concepts of Industry Specialists, National Industry Coordinator, Coordinated Issues, and the many refinements suggested by the study group.
1.2 Industry Background
Local
In Bangladesh pharmaceuticals sector is one of the most developed hi tech sector which is contributing in the country's economy. After the promulgation of Drug Control Ordinance – 1982, the development of this sector was accelerated. The professional knowledge, thoughts and innovative ideas of the pharmacists working in this sector are the key factors for this development. Due to recent development of this sector we are exporting medicines to global market including European market. This sector is also providing 95% of the total medicine requirement of the local market. Leading Pharmaceutical Companies are expanding their business with the aim to expand export market. Recently few new industries have been established with hi tech equipments and professionals which will enhance the strength of this sector.
International
In 1800s-Organic chemistry is the foundation of the pharmaceutical industry.  The European beginnings can be traced, in part to the RhineValley and Basel, Switzerland.  In the 19th century the Rhine provided power and water for a booming synthetic dye industry.  From the dye industry evolved chemical businesses with three local companies, Ciba, Geigy and Sandoz along with German companies Bayer and Hoechst blossoming into full fledged drug companies.  In 1896, Fritz Hoffman established another pharmaceutical company named after his and his wife's family, La Roache
Early 1900s–The 20th century New Jersey and the surrounding area is the headquarters for many of the premier pharmaceutical companies in the world including, American Home Products, Johnson & Johnson, Warner Lambert,  Merck & Co., Pharmacia-Upjohn, Schering-Plough, BASF, Hoechst, Schering  AG, Hoffman LaRoche, and Novartis.  There are many other medium and small sized biotech, pharmaceutical and chemical companies in the Northeast corridor  from North Carolina to Massachusetts.
New Jersey became the capital of the U.S. pharmaceutical industry back around the turn of the 20th century, George Merck wanted to manufacture the drugs he had been importing from his family's firm E. Merck in Germany.  His headquarters in New York were too small so he purchased a 150-acre parcel of land in New Jersey near Rahway.  That was the initial move to New Jersey where open space was available.  The State also had lower taxes and access to
   Mid 1900s– In 1950 Sandoz took the plunge to New Jersey.  Hoechst whose original headquarters were in Cincinnati, OH moved in 1974.  In turn the move of these branded companies encouraged generic companies and other chemical companies to take the plunge.  The most recent New Jersey arrivals were Aventis, the merger of Rhone-Polenc and Hoechst, and Pharmaceutical-Upjohn moved from Kalamazoo, MI0.
Last 1900s-New Jersey remains the headquarters for the industry, some companies are moving south.  One of the main destinations is North Carolina, the U.S. headquarters for Glaxo-Welcome.  They are one of the world's largest pharmaceutical companies and are currently involved in a proposed merger with SmithKline Beecham.  The biotech industry has found the welcome mat out in several other areas of the country like the Boston/Cambridge area; the San Francisco Bay Area; San Diego, CA; Princeton, NJ; Washington DC metro area as well as Philadelphia and the surrounding suburbs.
Present situation -The biotech industry is just one of the many changes occurring in the search for new cures.  The biggest changes are in research and development as well as marketing.  Much of the reason for the recent mergers is the need to have critical mass and money for research.  Research is where the biggest changes are occurring in this industry.  Where once a researcher was lucky enough to synthesize a few new chemicals entities a year, mass screening can now produce thousands. The electrifying discovery of the structure of DNA, by James D. Watson geneticists to tell us what makes each of us individuals.  For pharmaceutical companies it means they will be able to tailor products to our genetic code.  But I am getting ahead of myself.  It took a long time to get here and there were many exciting discoveries critical to the success of the pharmaceutical industry.
Think back to the days of the Wild West where traveling salesmen would sell all types of concoctions as cure-alls.  Some of the cure-all treatments contained cocaine or other highly addictive derivatives.  In the short run these concoctions did make people feel better but.  it usually only lasted long enough for a quick exit from town.  The true frontiersmen learned from the native Indians and their medicine men how to use native plants and herbs.  Tobacco was one of those.
Bayer AG, the German pharmaceutical company is generally credited with the discovery of aspirin.  "The Aspirin Wars" goes behind the scenes of aspirin's discovery and the legal battles fought to keeps its rights and detail the many marketing battles that took place worldwide.  It is believed that aspirin is the highest grossing drug in the world.
Other discoveries include penicillin, polio vaccine, ibuprofen, Tag met, and valium. The need to ensure the quality and safety of the products being sold to the American public. The government passed legislation and later established the Food and Drug Administration.
1.3 Objectives:
Promotional Strategic planning, we chose to concentrate is one of the main strategy of Renata Limited for business decision to expand the business in the world and are efficiently broadening their horizon, we thought it would be interesting to know about their practices and their strategies which they apply in their day to day activities in controlling the strategic management and also planning for the future activity and action to reach the goals in time.
To find out the promotional strategies used by Pharmaceuticals
To find out various promotional strategies used by Renata Ltd as follows:
Adverting (No media) Gift, Literature etc.
Sales Promotion.
Public Relation.
Personal selling
Direct Marketing.
To find out the importance of MPOs in promoting the pharma products
To find out various roles played by MPOs to enhance the sale
Developing Promotion Tools
Developing promotion strategies of Renata
To give some recommendation on the basis of findings, implementing which RENATA can go far batter on pharma market.
1.4 Scope of the Report
Provides all the crucial information on Renata Limited required for business and competitor intelligence needs
Contains a study of the major internal and external factors affecting Renata Limited in the form of a SWOT analysis as well as a breakdown and examination of leading product revenue streams of Renata Limited Data is supplemented with details on Renata Limited history, key executives, business description, locations and subsidiaries as well as a list of products and services and the latest available statement from Renata Limited
Over the years pharmacy has grown in the form of pharmaceuticals sciences through research and development processes. It is related to product as well as to services. The various drugs discovered and developed are its products and the healthcare it provides comes under the category of services.
Pharmacy involves all the stages that are associated with the drugs i.e. discovery, development, action, safety, formulation, use, quality control, packaging, storage, marketing, etc. This profession has a large socio-economic relevance to the Indian economy. In India this sector is among the future economy drivers. It is committed to deliver high quality drugs and formulations at an affordable price, so that majority of people can afford them. 
1.5 Methodology:
Sources of information:
Primary: We used primary data for our study as we personally went to the company and took interview of the Management and asked him relevant questions about their Business. We prepared questionnaire and ask them to fill it up.
Firstly, I collect the data from secondary sources like QIMP (Quick Index of Medical products) and problems. IMS (International Medical Statistics), Pharmaceuticals Index Literatures and Journals Used as the Supporting Literature of the study.
Secondly Personal Interview with the respondents was used to collect data. A structured Questionnaire was prepared for the same. The questionnaire was pre-tested and verified. The survey was conducted in person from their chamber, clinic and Hospital it was convenient.
Secondary: We browsed the website to gather information. We have prepared questionnaire and sent it by electronic mail (since we didn't have sufficient time).
www.renata-ltd.com
1.6 Limitation of the study:
In the case of new product they follow all the process like at first they make a plan then develop a strategy after that they go for searching and screening at last the evaluate the whole hired process
We found some problem to collecting the data as follow as:
The major limitation we faced in preparing this report was the sensitivity of the data. As it is a highly competitive market, if the margin information is released to other competitors, it may have a negative impact on their business. Resultantly, in some cases management were reluctant to give some specific data.
Limitation of time was one of the most important factors that shortened the present study. Due to time limitation many aspect could not by discussed in the present study.
Confidentiality of data was another important barrier that was confronted during the conduct of this study. Every organization has their own secrecy that is not revealed to others. While conducting interviews with different personnel did not disclose enough information for the sake of confidentiality of the organization.
The Second problem was for colleting the actual data on Renata marketing strategies. Because we collect the Secondary data from IMS. QUIMP & Journal, so we can not identify the actual market share, Growth rate in the marketing Status of Renata Ltd.
Another difficulty was, we can not identify all the roles of the Renata Ltd. Marketing department. Actually Renata Ltd. Marketing Department working to develop the image & business through it all over the Pharmaceuticals position. So the roles and working way of this Department is various and difficult. So we can not identify and serve all roles of the Renata Ltd. Marketing Department.
 Chapter – 2
Findings and Analysis
 2.1 Promotional Strategies Followed by Pharmaceuticals
There are some common promotional strategies followed by organizations. These are:
Advertising:  Is any non personal paid form of communication using any form of mass media.
Public relations: Involves developing positive relationships with the organization media public. The art of good public relations is not only to obtain favorable publicity within the media, but it is also involves being able to handle successfully negative attention.
Sales promotion: Commonly used to obtain an increase in sales short term. It could involve using money off coupons or special offers.
Personal selling: Selling a product service one to one.
Direct Mail: Is the sending of publicity material to a named person within an organization. There has been a massive growth in direct mail campaigns over the last 5 years. Spending on direct mail now amounts to £18 bn a year representing 11.8% of advertising expenditure.  Organizations can pay thousands of pounds for databases, which contain names and addresses of potential customers.
Direct mail allows an organization to use their resources more effectively by allowing them to send publicity material to a named person within their target segment. By personalizing advertising, response rates increase thus increasing the chance of improving sales.  Listed below are links to organization who's business involves direct mail.
But, In the pharmaceutical companies all the above strategies are not possible to take into actions. Because there are some set rules for few of the strategies for their implementations. Consequently pharma market can't go for the demonstrative advertising options.
Pharmaceutical companies invest large sum of money promoting their product. They use a multifaceted approach to drug promotion, incorporating techniques such as  hospital and office detailing by pharmaceutical representatives. Although these practice are commonly  used, little has been published about the attitude of physicians concerning their interaction with the pharmaceutical industry. In Renata , specially those that deal with prescription drugs operate in a very competitive environment because of the existence of various brands of generic drugs. The competitive nature of the business environment makes it mandatory for them to develop and implement strong promotional strategies in order to gain and maintain a reasonable share of the market. This paper examined the strategies of the companies with particular emphasis on the ones targeted at the doctors to ascertain their effect on the prescription habits of the doctors.
2.2 Various Promotional Strategies used by Renata Ltd
Renata uses the following promotional strategies:
Direct Marketing:
Renata expended 10% of total sales for promotional activities which falls under the category of direct Marketing.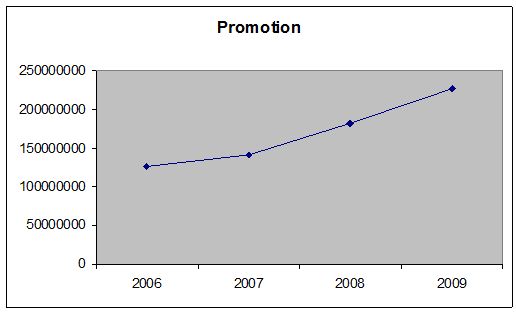 2.2.1 Sales Promotion:
Sales promotion is one of the four aspects of promotional mix. (The other three parts of the promotional mix are advertising, personal selling, and publicity/public relations.) Media and non-media marketing communication are employed for a pre-determined, limited time to increase consumer demand, stimulate market demand or improve product availability. Examples include:
contests
point of purchase displays
rebate (marketing)
free travel, such as free flights
Sales promotions can be directed at the customer, sales staff, or distribution channel members (such as retailers). Sales promotions targeted at the consumer are called consumer sales promotions. Sales promotions targeted at retailers and wholesale are called trade sales promotions. Some sale promotions, particularly ones with unusual methods, are considered gimmick by many. Renata follows some sales promotion techniques which are as follows:
Price deal: A temporary reduction in the price for drug houses
Loyal Reward Program: for PSO, DSM, RSM
Cents-off deal: Price  reduction is a percentage marked on the product
Price-pack deal: offer a certain percentage more of the product for the same price Coupons: coupons have become a standard mechanism for sales promotions.
Loss leader: the price of a popular product is temporarily reduced in order to stimulate other profitable sales
Gift, Literature
Conduct cycle program ,  document competitor analysis
2.2.2 Public relations
Renata also does some sorts of public relation. Public relations (or PR) are a field concerned with maintaining public image for high-profile people, commercial businesses and organizations, non-profit associations or programs. Public relations (PR) concerns professions working in public message shaping for the functions of communication, community relations, crisis management, customer relations, employee relations, government affairs, industry relations, investor relations, media relations, mediation, publicity, speech-writing, and visitor relations. Others define it as the practice of managing communication between an organization and its publics. Public relations provides an organization or individual exposure to their audiences using topics of public interest and news items that provide a third-party endorsement and do not direct payment. Common activities include speaking at conferences, working with the media, crisis communications, social media engagement, and employee communication. It is something that is not tangible; this is what sets it apart from advertising.
PR can be used to build rapport with employees, customers, investors, voters, or the general public. Almost any organization that has a stake in how it is portrayed in the public arena employs some level of public relations. There are a number of related disciplines falling under the banner of Corporate Communications, such as Analyst Relations, Media Relations, Investor Relations, Internal Communications and Labor Relations. PR professionals focus on building relationships that help to establish rapport with publics. Public Relations professionals must know how to write clearly, speak clearly, and think analytically. These skills are necessary because in the field of PR there is constant communication between professionals and their publics.
2.2.3 Personal Selling
A personal selling strategy works best for a complex, technical, unique, customized product with a poorly informed client. That's why our multimillion-dollar electronic imaging product is perfect. It's so complex and technical you need a trained, informed person to explain it to its highly specialized customer. It's likely to have to be customized for each individual sale, and its client doesn't have the time to read up on all the different ones on the market and why yours is better (and is thus uninformed).
To address all of these unique needs, you have to design your personal selling strategy to have three key elements: a knowledgeable salesperson or sales team, an understanding of your client, and a sales structure designed to give the salesperson enough power to make an irregular sale but still get rewarded for it.
The salesperson is the key to your personal sales strategy. So when you're recruiting salespeople, you should be willing to recruit the best and expect to pay them a premium. There are two routes you can follow: You can hire someone with a good sales background and teach them about the science (or product); or you can hire someone with a good scientific background and teach them about sales. Usually, the choice you make will depend on how complicated your product is and who your customers are. An electronic imaging product is likely to be pretty technical, and your customer will likely be a doctor or a scientist, so you'll want a scientist to be your salesperson, both for credibility reasons and to give the customer what they're looking for. If the person buying your product is a hospital administrator, you might think about hiring someone with sales experience instead, because the administrator will be used to buying from no technical people and will likely be more bottom-line oriented.
Remember, also, that the salesperson is more than just a sales agent: They're a research and development tool. Their interactions with customers give you more information about what modifications need to be done to your product than any other source. They're market intelligence (because they know what other products are being sold, and why) as well as a way of making your own product more customer-oriented.
The Client Throughout the marketing section, we've used the phrase "Know your client." It's just as important here as anywhere else. By understanding what your client needs in a product, you can better give the salesperson the tools they can use to fulfill that need. By understanding what a customer wants in a salesperson, you can tune your sales team to be just that. Do they want a half-hour presentation or just a 12-second pitch? A customized product they help design (and maybe write a paper on) or a ready-to-use product, in their lab, tomorrow? Or maybe the purchaser isn't the user at all: A hospital administrator makes the purchase decision, and a doctor uses the machine. Understanding this will help keep you from wasting salesperson time on selling the machine to the doctor, who's not authorized to buy it anyway.
2.2.4 Direct marketing
Direct marketing to patients as follows:
Since the late 1970s, direct-to-patient marketing of prescription drugs has become important. Many patients will inquire about, or even demand to receive, a medication they have seen advertised on television. In the United States, recent years have seen an increase in mass media advertisements for pharmaceuticals. Expenditures on direct-to-consumer (DTC pharmaceutical advertising) have more than quintupled in the last seven years since the FDA changed the guidelines, from $700 million in 1997 to more than $4.2 billion in 2005, according to the United States GAO (Government Accountability Office, 2006).
2.3 Importance of MPOs in promoting the Parma products
Pharmaceuticals companies ensure various promotional activities to increase their market share and by doctors. How ever they prefer to get information about the development of the molecule and frequent working of Renata Ltd. marketing and marketing department of the company.
The Outstation visit should normally be a surprise visit. Therefore, do not inform the PSO/Sr. PSO/ PSM of your visit.
You should reach the Outstation location no later than 9.00 a.m.
Check the PSO's DCR, CRF and tour programmed.
Tally the physical stock of samples with the PSO/Sr. PSO/ PSM records
Make your recommendations in the Market Visit Report Book and keep it with the PSO/Sr. PSO/ PSM.
During subsequent months, all PSO/Sr. PSO/ PSM should be revising and updating basic data.
Check if a doctor is being overloaded with too many products.
Evaluate whether the number of key accounts could be increased make an assessment whether an existing PSO/Sr. PSO/ PSM. Territory should be amalgamated or subdivided to get better results.
2.4 Various roles played by MPOs to enhance the sale
Marketing strategies are tailored after training into account competitor activities. You are one of the best persons to inform the Marketing Department about competitor's activities.
Submit a short report on competitor activities. There is no need to write in long sentences, instead, just highlight the main points.
Prepare Tour Program:
Preparing a tour program helps identify specific geographic areas where your team members would be working as well as coordinate with van delivery schedules.
Make a broad outline of the areas that a PSO would cover on each day using the prescribed format.
Conduct Cycle Meeting:
The cycle meeting is important for three reasons:

First, it provides a forum for you to assess the progress of your team in relation to other members in your region.
Second, because of the presence of your RSM and Product Managers, you can improve your understanding on corporate strategy.
Third, the planning that your do at this meeting helps your RSM carry out his/ her own planning.
Set sales objective by taking three key figures for each Priority Products. These are:

Monthly target as provided by Head Office
Previous week's deficits
Add your personal target to exceed the Budget
Coach the PSO/Sr. PSO/ PSM based on training needs identified during the weekly meetings. Your sessions would typically include counseling, knowledge updates, detailing practice, etc.
Administer an examination on Product knowledge and Plan of Action (POA) as prepared by Product Managers.
2.5 Other Findings
introducing good ergonomic principles into new and existing workplaces;
promoting awareness of the hazards amongst staff and consulting them on problems and how they may be solved;
reviewing tasks to see if the hazardous activity could be eliminated;
implementing simple, practical solutions such as changing tools or rearranging the workspace.
Points to consider when assessing tasks
Each task and peice of equipment should be considered from an ergonomic perspective.
Thoughtful design or purchase of equipment can make tasks more comfortable and efficient. Safety and ease of use should be a consideration.
Often straightforward adjustments may be enough to make the operator's job less cumbersome and sometimes to solve potentially serious problems.
Consultation with operators may highlight unrecognised issues. Any issues which emerge from this should be investigated and procedures modified to minimise the risk of strain or injury.
Whenever a potential solution is put in place it is important to check that it has successfully reduced the risks and not introduced any new problems.
Example problems
Ergonomic problems within the different areas of the pharmaceutical industry have been identified and possible solutions provided.
Research and development
Manufacturing
Packaging
Warehouse and distribution
Maintenance
 CHAPTER – 3:
Developing Promotional Tools
 3. Developing Promotional Tools:
3.1 Direct and indirect marketing to health care providers
Physicians are perhaps the most important component in pharmaceutical sales. They write the prescriptions that determine which drugs will be used by the patient. Influencing the physician is the key to pharmaceutical sales. Historically, this was done by a large pharmaceutical sales force. A medium-sized pharmaceutical company might have a sales force of 1000 representatives.  The largest companies have tens of thousands of representatives around the world. Sales representatives called upon physicians regularly, providing information and free drug samples to the physicians. This is still the approach today; however, economic pressures on the industry are causing pharmaceutical companies to rethink the traditional sales process to physicians.
Pharmaceutical companies are developing processes to influence the people who influence the physicians. There are several channels by which a physician may be influenced, including self-influence through research, peer influence, direct interaction with pharmaceutical companies, patients, and public or private insurance companies. There are also web based instruments that can be used to determine the influencers and buying motives of physicians.
There are a number of firms that specialize in data and analytics for pharmaceutical marketing.
Pharmacy Education,(2010)
3.2 Colleagues:
Physicians acquire information through informal contacts with their colleagues, including social events, professional affiliations, common hospital affiliations, and common medical school affiliations. Some pharmaceutical companies identify influential colleagues through commercially available prescription writing and patient level data. Doctor dinner meetings are an effective way for physicians to acquire educational information from respected peers. These meetings are sponsored by some pharmaceutical companies.
3.4 Physician targeting
Marketers attempt to identify the universe of physicians most likely to prescribe a given drug. Historically, this was done by measuring the number of total prescriptions (TRx) and new prescriptions (NRx) per week that each physician writes. This information is collected by commercial vendors. The physicians are then "deciled" into ten groups based on their writing patterns. Higher deciles are more aggressively targeted. Some pharmaceutical companies use additional information such as:
profitability of a prescription (script),
accessibility of the physician,
tendency of the physician to use the pharmaceutical company's drugs,
effect of managed care formularies on the ability of the physician to  prescribe a drug,
the adoption sequence of the physician (that is, how readily the physician  adopts new       drugs in place of older, established treatments), and
the tendency of the physician to use a wide palette of drugs
Influence that physicians have on their colleagues.
3.5 Developing Promotion Strategy
Renata Limited used developing promotion strategies as: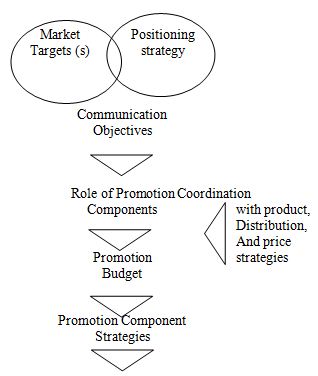 3.6 Present recruitment policy of Renata limited is as follows:
They prefer Science background. (Graduating from Biology. Chemistry or Mathematics.)
They conduct general interview process for everyone.
They major things that they look for in a potential candidate is – smartness, fluency in languages, and the skill to communicate with people efficiently.
But we are recommending that some minor changes should be made. Such as, preparing different board of interviewers for different job position. (For the sales force recruitment, marketing department's professionals should be there.)
No general interviews should be there. Job-related written and oral interviews will be there.
Qualitative aspects of a person should be a general idea for every recruitment process. His/her diligence, smartness, skill everything should be monitored in every intake.
From global to regional to local
The pharmaceutical industry is globally driven. Diseases and epidemics are global and prescription products designed to treat them are necessarily researched and developed by central teams, although it should be noted that clinical trials are being carried out and the drugs themselves being manufactured in the region.
Global marketing teams are also tasked with developing the business plans and strategies that include marketing elements such as product proposition, branding and pricing parameters. Of the four marketing P's (product, price, place and promotion), this essentially leaves local marketers with 'Place and Promotion' to strategies. But, pharmaceutical product distribution channels are generally consistent for all companies within each market so promotion is the avenue where marketers can truly have an impact in the local market setting.
Prescription-products promotion
Promotional marketing strategies are impacted by factors such as product lifecycle
stage, market position, disease area and competitive activity. The one constant factor is that physicians will ultimately have to write the prescription.
Physicians have therefore been the focus of most marketing campaigns. But, today, the environment in which physicians are operating is changing and they are increasingly influenced by many different groups and individuals with a stake in the choice of treatment.
3.9 Social Work of Renata Limited
To Renata, corporate social responsibility (CSR) means caring for our employees, assisting disadvantaged members of our society, and building a sustainable environment. The details of our fledgling program are as follows:
Healthcare for Employees and their Families:
Expenditure during 2008: Taka 11,723,092)
The Renata health program covers all permanent employees, their spouses, and children. This comprehensive program includes surgery, hospitalization, as well as routine doctor visits.
Expenditure during 2007: Taka 8,156,370)
3.10 Relief to Flood and SIDR Victims:
During 2007 millions of people of Bangladesh were affected by devastating floods and a severe cyclone -SIDR. Renata contributed cash and medicines to help the affected.
Cash Contribution :
| | |
| --- | --- |
| By Renata Ltd. | Tk. 478,000 |
| Two Days Salary by the employees | Tk. 372,000 |
| Total  | Tk. 850,000 |
| Cost of Medicine Provided |  Tk. 26,000 |
| Total      | Tk. 1,11,0,000 |
CHAPTER – 4:
Market situation analysis
4.1 Total Parma Market Analysis 2006-2009
National sales

 

 

Year

Sales (Tk.)

2006

39222792

2007

44073741

2008

47016390

2009

54928895
NATIONAL GROWTH
| | |
| --- | --- |
| year | Growth |
| 2006 | 16 |
| 2007 | 12 |
| 2008 | 7 |
| 2009 | 17 |
Company performance, 2009

 

 

 

 

 

company

2006

2007

2008

2009

Square

5712143

7347411

9430551

10700745

Incepta

2504475

3003271

3542285

4523702

Beximco

3597374

3743985

3333930

4239190

Acme

1832187

2199737

2468265

2639948

Opsonin

1385444

1426824

2020430

2613262

Eskayee

1509918

1848087

2176044

2519670

Ranata

1306786

1480617

1985995

2495031

ACI

1157835

1541951

2125957

2460486

Aristopharma

1191698

1581867

1965172

2237949

Drug Int

1657120

1592335

1592254

2131793
| | | | | |
| --- | --- | --- | --- | --- |
| company | 2006 | 2007 | 2008 | 2009 |
| Square | 15 | 29 | 13 | 14 |
| Incepta | 18 | 20 | 12 | 28 |
| Beximco | 8 | 4 | 11 | 27 |
| Acme | 8 | 20 | 1 | 7 |
| Opsonin | 0 | -4 | 26 | 29 |
| Eskayee | 1 | 22 | 5 | 16 |
| Ranata | 5 | 13 | 27 | 26 |
| ACI | 2 | 33 | 24 | 16 |
| Aristopharma | 7 | 33 | 10 | 14 |
| Drug Int | 26 | -4 | -9 | 34 |
ANTIBIOTIC SALES
| | | | | |
| --- | --- | --- | --- | --- |
|   | 2006 | 2007 | 2008 | 2009 |
| CEPHALOSPORINS | 4162632 | 4232607 | 5248528 | 5753194 |
| FLUOROQUINOLONES | 1754101 | 1986290 | 2259608 | 2280413 |
| MACROLIDES | 840679 | 1027476 | 1408434 | 1907693 |
| PENICILLIN | 1144634 | 1083656 | 1055470 | 1116640 |
| CARBAPENEMS | 24311 | 30881 | 24405 | 64019 |
| AMINOGLYCOSIDES | 14483 | 17933 | 21184 | 21651 |
| | | | | |
| --- | --- | --- | --- | --- |
|   | 2006 | 2007 | 2008 | 2009 |
| CARBAPENEMS | -61 | 27 | -21 | 162 |
| MACROLIDES | 27 | 22 | 37 | 35 |
| CEPHALOSPORINS | 13 | 2 | 24 | 10 |
| PENICILLIN | -2 | -5 | -2 | 6 |
| AMINOGLYCOSIDES | -7 | 24 | 18 | 2 |
| FLUOROQUINOLONES | -26 | 13 | 14 | 1 |
SALES VOLUME OF THERAPEUTIC CLASS

 

 

 

 

 

 

2006

2007

2008

2009

ANTIBIOTIC

9623409

10144149

11958568

13440726

ANTIULCERANT

4237539

5500966

6426785

7303609

ANTIHISTAMINE

861205

988891

1045377

1231754

VITAMINE

2673951

2939112

3388033

3761112

CARDIOVASCULAR

2344565

3075292

3249591

4155467
THERAPEUTIC GROWTH 
| | | | | |
| --- | --- | --- | --- | --- |
|   | 2006 | 2007 | 2008 | 2009 |
| ANTIBIOTIC | -1 | 5 | 18 | 12 |
| ANTIULCERAUT | -1 | 30 | 17 | 14 |
| ANTIVISTAMINE | 7 | 15 | 6 | 18 |
| VITAMINE | 11 | 10 | 15 | 11 |
| CARDIOVASCULAR | 5 | 31 | 6 | 28 |
4.2 Present Scenario in Renata Limited:
An organization's strategy integrates decisions and directs them toward specific goals. Strategic questions occur at various levels in the organization. When Renata Limited is under our focus, we are checking the followings:
Corporate, Business & Functional level strategy of it. The most fundamental strategy question is at the corporate level: "What business (s) should Renata Limited be in?" For HRM, a strategic approach translates into three tasks:
Assure that HR issues are considered in formulating business strategies: In what businesses should they compete?
Establish HR goals and plans-an HR strategy-to support all the three level strategy: How will HR decisions help them to compete?
Work with managers to ensure implementation of the HR plans: How do we translate policies into day-to-day actions?
Renata Limited shares the vision of being everywhere in the near future, which is related to its present businesses. We call it related diversification. In its business level strategy, differentiation is what they focus on. Tremendous ranges of product-mix and supportive field the functional level these decisions are translated into practice, activity based accounting or better inventory control system. Overall they seek for any of the following or the amalgamation of these virtues: Quality, Innovation, Efficiency and Customer responsiveness. A number of typologies have been proposed to relate HR decision to specific business strategy. Such as:
Defenders: Organization operating in a few stable product markets.
Prospectors: Organization that continually search for new products and market opportunities and regularly takes risks.
Analyzers: Organization that operates in many product market some relatively stable, others changing.
Where does Renata Limited fit in? They consider themselves as "Prospectors" as well as "Quality Frontier" in our country. But when we seek for their strategy-compatible HR department that is always ready to respond and design the future workforce for the corporation, all we find is a mere personnel department instead:
4.3Renata Export:
Myanmar, India, Nepal & Sri-Lanka.
Turnover:
In FY 2004: 1351.8 million in TK
In FY 2005: 1608.6 million in TK
In FY 2006: 1927.7 million in TK
In FY 2007: 2534.2 million in TK
In FY 2008: 3909.7 million in TK
In FY 2009: 5003.5 million in TK
Our Potent Product Facility (PPE) has been approved by the Medicines and Healthcare products Regulatory Agency (MHRA) of the UK. The MHRA is one of the most prestigious regulatory authorities in the world. This recognition means that Renata has taken a significant step towards becoming a world –Class Company.
 4.4 Share Price:
4.4 Business environment:
Each organization carries on certain kinds of activities – selling, inventing, and conducting research. Its business environment is the single greatest factor in shaping its culture.
Values: these are basic concepts and beliefs that define "Success" in concrete terms for employees – e.g. "If you do this. You too will be a success".
Heroes: People who personify the culture's values provide tangible role models for employees to follow. Companies with strong culture have many heroes.
Team Work: We know that to be a successful company we must work together, frequently transcending organizational and geographical boundaries to meet the changing needs of our customers.
External and Internal Environment Analysis:
External Environment Analysis
Over the last 15 years, the pricing and other competitive strategies of pharmaceutical companies have been altered by revolutionary developments in information technology, new state drug substitution laws, federal legislation, and the emergence of market institutions that include health maintenance organizations (HMOs) and pharmacy benefit managers (PBMs). The industry has also undergone significant structural changes that include growth of the generic drug segment and substantial horizontal and vertical consolidation (e.g., acquisitions of Pubs by drug companies) by drug companies. This report first examines these institutional and structural changes, and then focuses on the nature of competition in the new environment. The purpose of the report is to identify and discuss both possible antitrust concerns and plausible pro competitive explanations of the emerging pricing and other competitive strategies of pharmaceutical companies in this changing environment. Definitive conclusions on whether particular strategies are anticompetitive, competitively neutral or pro competitive are likely to involve facts specific to these strategies and must await further study. This report is intended as an initial step in developing a more complete understanding of the competitive dynamics of pharmaceutical markets subject to ongoing informational, institutional, and structural changes.
More recently, as described in the report, the doctor's prescription has become just the starting point in determining what drug the pharmacist dispenses. Today, pharmacies are typically part of PBM networks that administer the drug benefits portion of health insurer plans for employers and others. Computers linking network pharmacies to PBMs enable pharmacists to check which brand name or generic substitutions are required by the patient's health insurer, whether the doctor is prescribing according to health plan policy, what co-payment amount applies, and when drug stocks are low.
The same computer technology allows pharmacies to manage their drug inventories. The drug dispensing records of pharmacies are increasingly being used to develop new products and services. Most importantly, prescription drug usage and cost information can theoretically be merged with the patient care records of doctors and hospitals, conceivably placing significant numbers of patients in large, possibly nationwide clinical trials for existing prescription drugs. Through disease state management (DSM), the firms administering prescription drug insurance plans can learn more than was previously known about how well various drugs work, both relative to other drugs and to non-drug therapies. This information enables insurers and other drug buyers to focus more attention on comparisons of drug alternatives and their prices. While the traditional focus was on gaining the allegiance of prescribing physicians, drug companies now also compete for placement in health plan protocols and for contracts with HMOs.
Second, the report describes how this evolving information technology, coupled with other industry changes, has increasingly prompted drug companies to charge different prices to different groups of buyers. The report also discusses the competitive implications of this differential pricing. In recent years, price discounts offered by pharmaceutical companies have spread beyond large hospitals, the traditional recipients of discounts, to involve other segments of demand, and these price discounts may be linked to ongoing changes in the drug industry. These practices may have evolved partly because certain groups of buyers have adopted cost-containment measures similar to those used historically by hospitals.
Internal Environment Analysis
Renata Limited, the largest pharmaceutical company in Bangladesh, is engaged in the discovery, development, manufacture and marketing a range of pharmaceutical products such as enzymes, seratrodast, allergic drugs, vaccines, antihypertensive drugs and other pharmaceuticals. The company also manufactures and markets other products including photographic and inorganic chemicals, vitamins, test reagents and clinical diagnostics. Renata markets its in-house ethical drugs in around 47 countries. Renata primarily operates in Bangladesh. It is headquartered in Dhaka, Bangladesh and employs about 2,2013 people. The company recorded revenues of TK 300 million during the financial year ended June 2007, an increase of 5.3% over 2006. The increase in revenues during 2008 mainly due to the sales growth of Furocef, Orcef ,Zithrin, a antibiotic drug, and Card pin, a hypertension drug. The operating profit of the company was 250 million during 2008, a decrease of 7.7% over 2007.
4.5 Manufacturing Facilities:
Our manufacturing facilities are spread across a 20 acres site located in and around Dhaka, Bangladesh. They comprise of a number of purpose built plants, including the new Oral Solid Dosage (OSD) plant. The land and buildings are wholly owned by the company and approximately 13 of the 20 acres of land are currently in use. The site includes facilities for manufacturing intravenous fluids, liquids, creams, ointments, suppositories, metered dose inhalers, active pharmaceutical ingredients as well as the existing and new OSD plants for tablets and capsules, the research laboratory and a number of warehouses. The plant and machinery throughout the site has been designed, procured and installed by partners from Germany, Switzerland, Sweden, Italy and the United Kindon almost others. The site has its own utility infrastructure to ensure the adequate generation and distribution of pure water at all times. The current installed electrical capacity is 4 MW and this will be increased to 8 MW soon. There are also water purifying and liquid nitrogen generation facilities on site. The entire site is at least 10 meters above sea level and is approximately 250 kilometers from the nearest sea – the bay of bangle.
Recently Renata manufacturing facilities have been approved by
Renata has International standard facilities for manufacturing potent products like hormone, cytotoxic preparation.
Medicines and Healthcare products Regulatory Agency
UNICEF
Drug Administration and Control Authority of Ethiopia
Food and Drugs Board Ghana
Directorate of Drug Administration Bangladesh
Therapeutic Goods Administration (TGA), Australia
Gulf Central Committee for Drug Registration, Executive Board of the Health Ministers' Council for GCC States (GCC, representing member states Bahrain, Kuwait, Oman, Qatar, Saudi Arabia and United Arab Emirates
4.6 Quality:
Since 1849, the Pfizer name has been synonymous with the trust and reliability inherent in the word Quality. Quality is ingrained in the work of our colleagues and all our Values. We are dedicated to the delivery of quality healthcare around the world. Our business practices and processes are designed to achieve quality results that exceed the expectations of patients, customers, colleagues, investors, business partners and regulators. We have a relentless passion for Quality in everything we do.
 Quality Recognition:
The Medicines and Healthcare products
Regulatory Agency (MHRA) of the United Kingdom
Approves the first Potent Product Facility in
Bangladesh (May 2007).
ISO 9001 Received in 1999
Renata Limited is proud to announce its certification by the United Kingdom Medicine Registration Authority (UK MHRA). Renata is a Bangladeshi Company to obtain this certificate and this has set a New Milestone in the Pharmaceutical Industry of the country.
With this approval, Renata Limited has become the   Bangladeshi Company to start exporting its Finished Pharmaceutical Products to the United Kingdom, having a total Pharma market size of about 30 Billion Dollar.
4.7 Industry and competitive analysis
The FTC's competition mission is to enforce the rules of the competitive marketplace- the antitrust laws. These laws promote vigorous competition and protect consumers from anticompetitive mergers and business practices. The FTC's Bureau of Competition, working in tandem with the Bureau of Economics, enforces the antitrust laws for the benefit of consumers. The Bureau of Competition reviews proposed mergers and acquisitions and other business practices for possible anticompetitive effects, and, when appropriate, recommends that the Commission take enforcement action to protect consumers.
For additional information about the work of the Bureau, or to report a suspected antitrust violation, contact us. To learn more about how the Bureau is organized and who to contact with a competition question, consult the Bureau of Competition User's Guide. The Bureau has developed a variety of resources to help explain its work and to provide guidance to individuals and businesses with questions about the antitrust laws. These resources can be found under Guidance.                                                                                                         www.ftc.govt/bc/BCUsersGuide.pdf
4.8 Pharmaceutical Operations Management:
Pharmaceuticals operation management as follows:
Learn how to:
Focus on quality by design
Integrate strategy and execution
Turn chaos into opportunity
Bridge the gap between technologists and management
Decrease research and development time and cost
Reduce time to market
Process Design
Economics of Scale
Scale-Down
Laboratory-Pilot-Scale Development
Scale-Down in the Biopharmaceutical Industry
Manufacturability
Process Design Finalization
Process Integration
Process Simplification
Process Flow Description
Risk Management
CHAPTER – 5:
SWOT Analysis
5.1 SWOT Analysis
SWOT analysis of Renata Limited to provide recommendations on their performance and growth potential. It is a powerful tool for analyzing both complex qualitative and quantitative facets of an investment decision.
Our SWOT analysis identifies strengths and weaknesses and relates them with forward looking opportunities and threats. This helps to identify company and industry specific critical drivers and catalysts
SWOT Analysis identifies your company's:
Strengths – to build on
Weaknesses – to cover
Opportunities – to capture
Threats – to defend against
Strengths
Cost effective technology
Strong and well-developed manufacturing base
Clinical research and trials
Knowledge based, low- cost manpower in science & technology
High-quality formulations and drugs
High standards of purity
Future growth driver
World-class process development labs
Excellent clinical trial centers
Chemical and process development competencies
Weaknesses
Low Indian share in world pharmaceutical market (about 2%)
Lack of strategic planning
Fragmented capacities
Low R&D investments
Absence of association between institutes and industry
Low healthcare expenditure
Production of duplicate drugs
Opportunities
Incredible export potential
Increasing health consciousness
New innovative therapeutic products
More Globalization
Drug delivery system management
Increased incomes
Threats
Small number of discoveries
Transformation of process patent to product patent (TRIPS)
Outdated Sales and marketing methods
5.2 Target Audience
Investment Managers
Venture Capitalists
Management Consultants
Research Companies
Other Industry Professionals
CHAPTER – 6
Recommendation and Conclusion
6.1 Recommendation
The analysis of Bangladeshi pharmaceutical sector shows that the innovative products, product life cycle management and marketing management steps taken by the pharma companies have led them to flourish. And the companies that refused to change their strategy lost the race. Incepta and Popular Pharma are two companies that are focused on new product development and have grown tremendously.
The specific recommendation is as follows:
Renata Limited should enter into new therapeutic area like anti cancer products.
Should be create dependable expertise and keep them within the organization for future competition.
Always consider social benefits under moral ethics any business operation.
Should be training arrangement for development existing employee.
Should be reduce credit business operation.
Should be deliver high quality drugs and formulations at an affordable price, so that majority of people can afford.
Increasing the number of FFs to ensure adequate frequency of customer call.
Presence should be more in some important rural areas as these markets are still untapped.
More emphasis on service oriented approach to overcome price objection by doctors through relationship building.
Field activities among younger generation of prescribers  which will help to build potential future prescribers.
More strategic collaboration with other manufacturers is needed to gain access to important technology and resources. (ex: Vaccine)
To further develop and strengthen institution business through innovative product
6.2 Conclusion:
Marketing strategies will play an important role if Asia is to realize its potential. These strategies, however, should be tailored to the region and its countries. Moreover, they will need to encompass not only the physician audience but also increasingly the influencers who have the power to make or break a product. Finally, pharmaceutical companies will need to become experienced in navigating the consumer space with prescription products and ultimately turning pharmaceutical marketing into brand marketing. As the research is on promotion strategy and its tools which require contacting Marketing Representative of both the company in reference to this I have met those people for the collection of information regarding the particular. I have also tried to gather the information about the efforts they put for implementation of the strategy and the tools they are provide with. Usually they meet me in field as they are busy in the Doctor chamber so I have to approach them over there. I have tried to collect latest information regarding the strategy implied.
Marketing Planning for the Pharmaceutical Industry is based on real life experience built up over many years. Each chapter takes the reader through the sequential stages of planning so that by the end they will be able to produce a practical plan ready for implementation. It is the only book of this type which tailors marketing to those working in the sector
This profession has a large socio-economic relevance to the Bangladeshi economy. In Bangladesh this sector is among the future economy drivers. It is committed to deliver high quality drugs and formulations at an affordable price, so that majority of people can afford them. The transformation of the sector from conventional pharmacy to drug experts, which is both desired and necessary to reach the global standards, has already made commendable progress.
Liberalization, privatization and globalization (LPG) have helped the Bangladeshi pharmaceutical companies to achieve international recognition. It's remarkable to note that today several Bangladeshi pharma companies are approved by MHRA and are listed at NASDAQ.
The multibillion-dollar pharma industry grows mainly through knowledge wealth creation. This sector has transformed a lot over the years. The big pharma companies that were there about 15-20 years back are not in picture these days.