If our pandemic-plagued world wasn't already terrifying enough, the US Border Patrol has begun testing a new worker to patrol its southern borders. This worker, however, isn't your average border patrol agent; these are four-legged robot canines. The US Department of Homeland Security is testing the Ghost Robotics robot "dog" as a border patrol tool in harsh terrain, claiming that the move might increase control over a broad stretch of the southern border while also increasing the safety of personnel patrolling in their place.
In a statement, Science and Technology Directorate program manager Brenda Long stated, "The southern border can be an unfriendly environment for man and beast, which is exactly why a machine may excel there." "The Automated Ground Surveillance Vehicles, or 'AGSVs,' are the focus of this S&T-led program. The AGSV initiative is essentially about…robot dogs."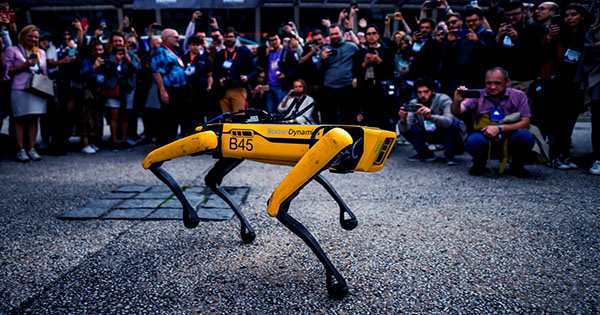 While CBP officials are optimistic about the new "force multiplier" technology, US Representative and prominent Democrat Alexandria Ocasio-Cortez has condemned the arrangement on Twitter. "The Department of Homeland Security's idea to utilize robot patrol dogs on its borders is a civil rights crisis waiting to happen." The government must withdraw this terrible policy, and the Biden administration must stop the country from devolving into an anti-immigrant dystopia."
The robot patrols will be self-contained and will actively cover areas where human patrols are unable to travel. The CBP expects that the canines will give eyes where humans cannot, with mountains, deserts, and heat all posing obstacles, as well as the possibility of criminal activity in specific regions of the border. "Just like anywhere else, you have your usual criminal conduct," said CBP Innovation Team Agent Brett Becker. "But along the border, you can also have people smuggling, drug smuggling, as well as smuggling of other contraband — including firearms or even potentially, WMD."
"Anyone from a single individual to international criminal organizations, terrorists, or hostile governments — and everything in between — can engage in these operations." Ghost Robotics has recently come under fire for collaborating with armaments company SWORD International and equipping the robot dogs with a big autonomous sniper rifle. The company claims to be on the lookout for innovative methods to use current robots into military and home defense tasks, whether it's for reconnaissance or combat.