Google Assistant is Google's latest iteration of an assistant. It's considered an upgrade or an extension of Google Now – designed to be personal – as well as an expansion of Google's existing "OK Google" voice controls.
Assistant initially debuted as part of Google's messaging app Allo, and its voice-activated speaker Google Home. After a period of exclusivity on the Pixel and Pixel XL smartphones, it began to be deployed on Android platforms in February 2017, including third-party smartphones and Android Wear.
Other Phones and Devices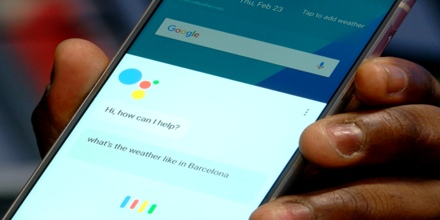 Google has confirmed it will begin rolling out an update the week of 26 February 2017 for Android 7.0 Nougat and 6.0 Marshmallow phones. The update will bring Google Assistant to compatible phones in the US will be the first to update, with the UK, Australia, Canada and Germany following soon after.
The phones that will get Google Assistant include:
Samsung Galaxy S7
Samsung Galaxy S7 edge
HTC 10
HTC U Ultra
LG G5
LG V20
Sony Xperia XZ
Huawei P9 and many more
Google hasn't officially confirmed the device list for the Google Assistant upgrade, but it comes as part of a Google Play Services update for devices running Android Nougat and Android Marshmallow, meaning that many phones should be supported.
Google Assistant will support English, as well as the German, and Google has said it will roll out support for more languages throughout 2017. The roll-out is expected to begin from 2 March 2017.
How does Google Assistant work?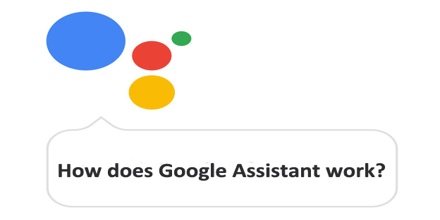 The thing to remember about Google Assistant is that it is designed to be conversational. That means user can ask a question and then ask several follow-up questions, and Google Assistant will be able to keep track of the conversation, determine context, and audibly respond with the right information. Here's how Google Assistant works across the different Google devices.
Google Pixel and Pixel XL
With Google Assistant baked deep into the new Pixel smartphones, it's no surprise to find that there's instant access from the home button. Where this home button would once give you now on Tap with a long press, that's now replaced by Google Assistant.
Google Home
Google Home is a connected speaker that also works as a smarthome control center and an assistant for the whole family. User can use it to playback entertainment throughout user entire house, effortlessly manage every-day tasks, and ask Google what he/she want to know. Google Home is able to do much of these things thanks to Google Assistant, working in a similar way to Alexa on Amazon's Echo.
Android Wear 2.0
A lot of the original Android Wear experience relied on voice control. With Android Wear 2.0, the whole platform is now better equipped to deal with alternative inputs, like the swipe keyboard, as well as voice. Google Assistant is now available to better service user commands and demands. It can hold contextual conversations to deliver the information user want, as well as take other actions.
Android TV
The full integration of Google Assistant is coming to Android TV-compatible televisions and set-top boxes.
Pending a forthcoming software update, it will enable the new Nvidia Shield TV to be controlled almost entirely by voice, and Samsung SmartThings support will add the ability to control smart devices around the house. It will effectively turn your Shield into a Google Home or Amazon Echo, albeit one that plays media through a TV rather than speaker and has the ability to bring up on-screen results.
Google Allo
Allo is Google's new smart chat app. The messenger has started its roll out on Android and iOS and is designed to give user plenty of options when it comes to chatting to user friends. Rather than just giving you a straight-down-the-line messaging app, Allo makes chat more fun and interactive. It's based on user phone number — like WhatsApp — and seems to be going after all the popular chat apps, with emoji, stickers, and more.
One of the cool features is the in-chat game. Type "@google let's play a game" and you'll get the option to play emoji based trivia games. The app also features an incognito mode so that you can make your conversations more private, and user can even set them to self-destruct within a specified amount of time.