On Wednesday, Koo, an Indian social networking app, announced a voluntary self-verification tool to its users, in an unprecedented move that the company hopes would increase credibility and confidence on its platform. Users on the Bengaluru-based startup's platform will be able to self-verify their accounts "in seconds" using government-issued identification cards, according to the company. In an interview with TechCrunch, Koo co-founder and chief executive Aprameya Radhakrishna said the tool is aimed to increase the quality of dialogue and reduce negative aspects like spammers, bots, and anonymous trolling.
Because no one can hold them accountable, a portion of users tends to contribute badly on social media sites, according to Radhakrishna. When users authenticate their identity, a green tick appears next to their name when they comment on a post. "This will give their opinion in a dialogue more weight," he added, adding that authenticated users' postings and comments may ultimately rank higher on the site.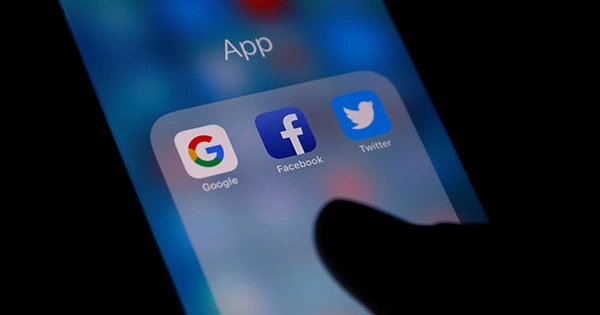 A verification badge is often reserved for celebrities and other significant public figures on social media sites, making it a sought-after feature. Users will be able to authenticate their identities on Koo by linking their accounts to a unique biometric number from Aadhaar, the digital identification database based in New Delhi. For authentication, they will get a one-time password on their Aadhaar-registered phone number. According to Radhakrishna, the business would employ a third-party firm to authenticate users and will not hold their IDs. In answer to a query, he stated that the firm will no longer be allowed to share users' personal data with law enforcement organizations.
The move also positions Koo, which is available in ten Indian languages and has been downloaded over 30 million times, to become a more appealing platform for advertising, since they will be able to target only verified users. No other social media platform in the world has taken such a step, according to the business, which has received funding from Tiger Global, Mirae Asset, Blume Ventures, Accel, and 3one4 Capital.
"Our safe and secure verification technique allows users to self-verify in less than 30 seconds. This is a big step toward giving users more trust and encouraging good conduct on the site. Most social media platforms only grant this ability to a select few profiles. "Koo is the only platform that has given every user the same opportunity," he stated. The statement is part of Koo's larger effort to solve the problems that have plagued major social media companies like Twitter and Facebook. Koo also wants to reveal the inner workings of its algorithms, including how it ranks posts, later this week in order to help legislators better understand — and trust — the platform.
The network, which has attracted a number of Indian lawmakers in the last year, allows users to communicate with a large number of people by cross-posting their ideas in several languages. Koo is also examining new methods to commercialize the platform, including web3, according to Radhakrishna.