People are worried that now that the hot new word game Wordle has been sold to the New York Times, they will lose access to it and their prized winning streaks. At the end of January, the game's inventor, software engineer Josh Wardle, sold it to the company for a seven-figure fee. He stated that the game will remain free, but the New York Times stated that it will "initially" be free, leading some to speculate that the game may be paywalled in the future.
But have no fear: there is a method to keep Wordle free for yourself by preserving the original game – Wardle's Wordle, if you will – complete with 2,000 days' worth of puzzles to keep you occupied for the next five years. "Just in case anyone cares," one tech writer said on Twitter, "Wordle is a self-contained site in HTML and has no external dependencies." "As a result, if you downloaded it and ran it locally, it would keep working indefinitely."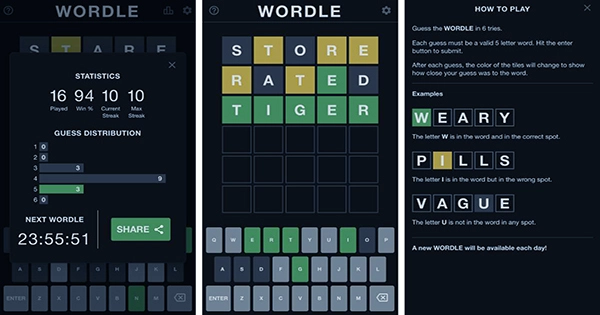 Essentially, the site is entirely dependent on you. When you visit the site (www.powerlanguage.co.uk/wordle/), you will be presented with all of Wardle's puzzles to date. The site knows which problem to load (that day's) based on your computer's time and date settings, and that's how you get your daily puzzle.
It's straightforward, and it comes with a bonus: if you save a local copy of the (quite small) site, you can play it until Wardle's Wordle puzzles run out. All you have to do is leap through one small hoop (Wardle's Wordle Hurdle, if you'll pardon the pun). Go to the standard Wordle site and save the page as an HTML file by clicking "save page as" in your browser. The game should open in your browser after you click the file.
You can then return to the page on a daily basis, confident that a new puzzle will be waiting for you for a long time. If the thought of downloading a wordle copy appeals to you, you may simply go to an archived version of the page and bookmark it. Wordling, have a wonderful day.