Review about Facebook New 360 Camera
Introduction
Facebook made a few announcements regarding 360-degree videos. Apart from promoting 360-degree videos on its social media platform, Facebook is also actively trying to create a standalone 360-degree video camera. The new cameras, announced at Facebook's annual F8 developer conference in San Jose, Calif. on Wednesday (19th April, 2017), are supposed to be improvements to the social networking giant's previous 360-degree camera that debuted last year. The new models are smaller and more portable than the previous camera, can more easily connect and transmit content to video editing software, and contain algorithms that add a sense of depth to the video. The cameras also let people view filmed video from different perspectives through what's known as six-degrees of freedom.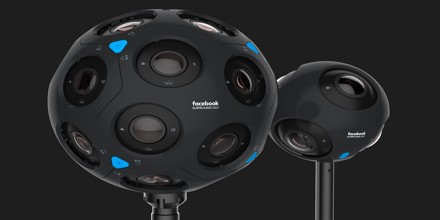 The second-gen Surround 360 looks more spherical than the spaceship-like previous model. The new Surround 360 comes in two different sizes. The big one, called x24, features 24 cameras arranged around the sphere, while the smaller model, x6, contains 6 cameras. Apart from the overall design change, the cameras now support 8K captures with six degrees of freedom (6DOF).
The conceptual idea, sometimes referred to as volumetric capture, has been heralded for some time as a major milestone for VR. Startups like Lytro have been betting on light fields to get the job done, while 8i has taken a software approach. Instead, Facebook is taking a sparse lens orientation approach that avoids the complex rigs all-together.
Bootstrapping a community is hard work, but Facebook realizes that the success of everything, from News Feed 360 videos to the Oculus itself, depends on an ecosystem of content creators. To this avail, Facebook is partnering with post-production companies and VFX houses, including Adobe, Otoy, Foundry, Mettle, DXO, Here Be Dragons, Framestore, Magnopus and The Mill.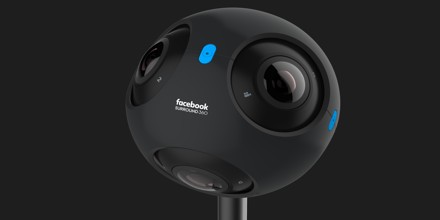 Description
Facebook is building 360-degree cameras to presumably convince more production studios and filmmakers to create 360-degree videos. If more people make compelling 360-degree video, it's possible that mainstream consumers will be more inclined to watch the content and perhaps buy Facebook's Oculus Rift virtual reality headset. Facebook has previously said that it expects 360-degree video to become a big hit with consumers and it's been steadily debuting new features for its users to make it easier to watch 360-degree videos from its core social networking service.
These new cameras, building on the original Surround 360, also look fantastic. The old Surround seemed to draw inspiration from the spinning top at the end of Inception, but the x24 and x6's smaller, simple spherical design is exactly the familiar and welcoming look people want from futuristic technology.
360- Degree Prediction and Captures SDK
In order to get the highest quality in a 360-degree video, Facebook has developed three technologies. The gravitational view-prediction model uses physics and heat maps to better predict where to next deliver the highest concentration of pixels. It also improves resolution on VR devices by up to 39 percent. An AI model can intuit the most interesting parts of a video to support prediction for streaming to VR and non-VR devices. Lastly, a new encoding technique, called content-dependent streaming improves resolution on non-VR devices like your smartphone by up to 51 percent.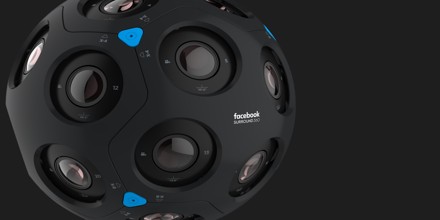 As part of the 360 Capture SDK, Facebook also announced a new developer tool that makes it easier to record and share experiences in VR, which uses cube mapping to retain high image quality. This, the company says, is a lot more efficient than the stitching method that requires time to edit and put together. Notably, this method promises to maintain the same quality as the original 360-degree or VR experience.
With the new SDK, VR experiences can be instantly captured in the form of 360 photos and videos and uploaded on News Feed or VR headset.
To add to its AR efforts and to further compete against Snapchat, the company also announced that Giphy will be available widely in Facebook Live, Camera, and Messenger for iOS and Android.
Giphy support for Facebook Live will let you access a vast trove of animated images and add it to a live stream. Additionally, the company also makes this interactive by allowing the broadcaster to tap on hashtags in the live comments and have it appear on the video.
Tether-Tenna
Mark Zuckerberg has long emphasised the company's goal to reach everyone. Facebook, as the biggest social media platform today, has launched tools like Safety Check in the past to allow users to connect and inform in times of natural disasters. In an effort to further bring support during emergencies, Facebook announced it's developing small helicopters that can deliver Internet access to areas that don't have a cellular infrastructure or have been damaged. The helicopter, that's being called 'Tether-tenna,' will hook up a fibre line and draw electricity, and will then be able to broadcast a signal hundreds of feet in the air.