Review of Huawei P10 and P10 Plus
The P10 and P10 Plus are pretty reminiscent of their predecessors, the P9 and P9 Plus, albeit with more rounded edges and a relocated fingerprint scanner. The P10 and P10 Plus, like their forebears, bring a solid metal construction with very impressive build quality. However, this time, there's a bit more curvature to their smooth sides and corners. Rather than the old chamfered edge on the back, both phones have a slightly rounder edge that curves nicely onto the back of the device. The P10 is the successor to Huawei's P9 flagship, which in my mind was the firm's finest handset to date.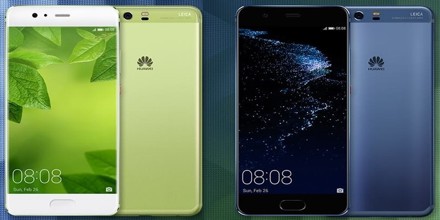 It continues the company's push to dominate the camera market and features a refined version of the "designed by Leica" dual-camera setup seen on its predecessor. This, plus a few subtle but important design and hardware improvements, makes the P10 look like it could be a valid rival to Samsung's upcoming Galaxy S8 and the excellent LG G6.
Huawei announced that the Huawei P10 will be available to buy from 31 March 2017, and will set consumers back around £499.99 on pay as you, although the exact price is dependent on the retailer. This makes the Huawei P10 a fairly cheap flagship smartphone, especially when you consider that the likes of the LG G6 costs £699, and the iPhone 7 costs £599.
However, as with the Huawei P9, a number of UK networks will offer the Huawei P10 on contract. EE is already offering P10 contracts ahead of launch, along with Vodafone.
Huawei has a reputation for offering high-end design and materials in its smartphones, and the Huawei P10 is no different. Featuring a refined design reminiscent of the Huawei P9, there are subtle changes to the design of the smartphone that make it stand out from the crowd, following an "organic minimalism" design philosophy.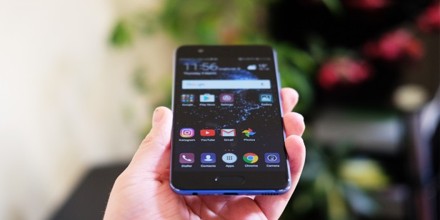 Everything's a little bit 'neater' on the P10, and the curved but slightly elongated edges of the smartphone give it a distinctive look, while also being comfortable to hold in the hand (vital for a 5.1in smartphone) and less slippery to hold. It's also much smaller than other 5.1in smartphones on the market, measuring in at 145.3 x 69.3 x 7mm and weighing in at only 145g.
Key Features of P10 and P10 Plus
1-inch 1080p display (P10) 5.5-inch 2K display (P10 Plus)
Kirin 960 CPU
20MP monochrome sensor + 12MP RGB sensor
F/2.2 lens
8MP front camera
3,200mAh battery (P10) / 3,750mAh (P10 Plus)
EMUI 5.1
4GB RAM
Manufacturer: Huawei
Review Price: £550.00
About Huawei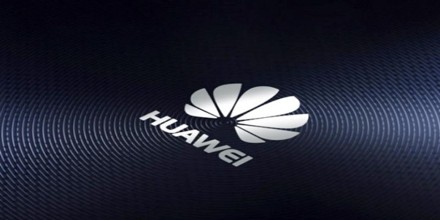 Huawei Technologies Co. Ltd. is a Chinese multinational networking and telecommunications equipment and services company headquartered in Shenzhen, Guangdong. It is the largest telecommunications equipment manufacturer in the world, having overtaken Ericsson in 2012. It was founded in 1987 by Ren Zhengfei, a former engineer in the People's Liberation Army. At the time of its establishment, Huawei was focused on manufacturing phone switches, but has since expanded its business to include: building telecommunications networks; providing operational and consulting services and equipment to enterprises inside and outside of China; and manufacturing communications devices for the consumer market. Its products and services have been deployed in more than 140 countries and it currently serves 45 of the world's 50 largest telecoms operators.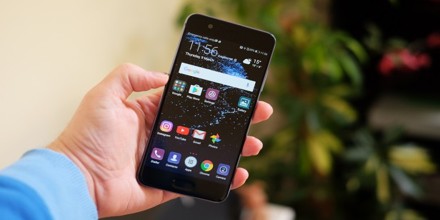 Design, Features and Specifications of P10
Design-wise, the P10 looks more like an iPhone 7 than a Huawei phone. Some of the coloured variants, such as the blue version, differentiate themselves by sporting a textured finish. Overall, though, were it not for the appearance of a USB Type-C – not Lightning – port at the bottom of the handset and the Leica and Huawei branding on its rear, you could easily mistake the P10 for an Apple phone. The P10's 7mm thickness and 142g weight make it super-comfortable to hold, even for folk with small hands.
The P10 is the easier device to handle out of the two, with its 5.1-inch screen compared to the P10 Plus' 5.5-inch diagonal. Both devices use an IPS-NEO LCD under Gorilla Glass 5 although their resolutions differ: the P10 features a Full HD display (1,920 x 1,080 pixels, 431 ppi) while the P10 Plus has a QHD display (2,560 x 1,440 pixels, 534 ppi) with more than 25-percent greater pixel density. It's worth noting that the P10 Plus has a display mode setting to render text and images larger than might be expected, which reduces the obviousness of its higher resolution screen.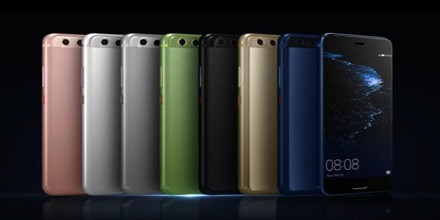 In fact, the P10 comes in eight different colours: graphite black, dazzling blue, dazzling gold, rose gold, greenery, white ceramic, mystic silver and prestige gold, although not all colours will be headed to the UK. It has also moved the fingerprint scanner from the rear of the device to the front, and in doing so removed the ability to easily take selfies without needing to awkwardly tap the screen – but we'll come to that in more detail below, as there's reasoning behind the move. What is cool is that the scanner is built directly into the glass, with no seam lines at all.
Looking at the back of the P10 and P10 Plus we again see the familiar glass "visor" from previous P series devices, once again housing a dual Leica camera setup and two-tone LED flash. Below this is where things get interesting, with several new color options made in collaboration with Pantone and even a new texture this time around. While Huawei told us they didn't design the "hyper diamond-cut" surface for the sounds it makes, you'll likely find yourself just as prone to lazily scratching at it with your fingernail as we are.
While on-screen navigation buttons are the default, user can enable fingerprint scanner gestures in the settings. Tapping the scanner takes user back a step, holding it down takes them home, and swiping left or right opens up the recents apps overview. Swiping up from the bezel to the right of the sensor onto the screen itself can also be used to call up Google Assistant.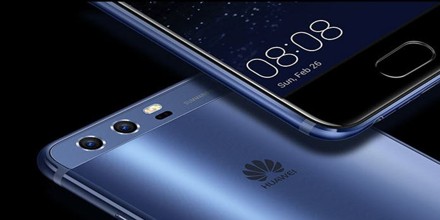 The Huawei P10 and P10 Plus both make use of the latest and greatest Kirin 960 chipset from Huawei subsidiary HiSilicon, combined with Mali-G71 MP8 graphics. The octa-core Kirin SoC delivers four high-performance Cortex A73 cores clocked at 2.4GHz and four energy-efficient Cortex A53 cores clocked at 1.8GHz for less demanding tasks. As with most contemporary smartphones in their first week of use, the P10 and P10 Plus (which, in our case is the 128GB version equipped with 6GB of RAM rather than the 4GB found in other P10 models) didn't skip a beat. Both devices were luxuriously lag and stutter free with no app crashes, restarts or any other unexpected behavior.
Audio from the single bottom-firing speaker is capable if unexceptional, although it does get impressively loud without sounding too tinny. As for calls, we used the P10 Plus on the T-Mobile network in the US without any issues regarding call quality or connection speed and reliability. The P10's "Loud Voice" mode helps boost in-call volume for noisy environments, alleviating the need to switch to the speaker just to be able to hear the person on the other end.
In our initial test using our custom Android Authority battery testing app, we projected that the P10 Plus, with its 3,750mAh cell, would get six hours of screen-on time under typical usage. Josh found that even with his heavier usage habits, that included plenty of music playback, Jade Empire and YouTube viewing on top of emails and general messaging, that he was regularly knocking out five hours of screen-on time.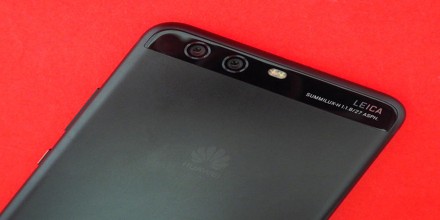 Overall, the pictures from the P10 prove that the dual camera lens and sensor combo works. Not to mention the fact that monochromatic photos look absolutely fantastic because the 20MP sensor is dedicated to it. Indeed, B&W photos are one of the biggest strengths of the P10 camera for obvious reasons and user might surprise themself by just how into them they get when once they get a taste of how impressive the results are.