A fire broke out on the sea surface west of the Yucatan Peninsula in Mexico over the weekend after an underwater gas pipeline leaked on Friday. Meanwhile, on the other side of the planet in the Caspian Sea, a huge giant fire was reported in the oil and gas fields off the coast of Azerbaijan on Sunday, due to a violent mud volcano. The fire in the Gulf of Mexico has taken over the palace in the development of the Ku Malub Jayap oil operated by the Mexican state-owned company Perex. According to Reuters, Pemex reported that fuel gas leaked around 5:15 a.m. local time on Friday, July 2, and was extinguished around 10:30 p.m.
No injuries were reported and the incident did not spread any fossil fuels to the surrounding environment. An internal report by Reuters claimed the crash had disrupted turbomachinarity as a result of "electric storms and heavy rainfall". Pemex further mentioned that the fire was controlled by spraying on top of nitrogen. Sensational videos of the incident have gone viral on social media, where a circular plane of water was seen glowing brightly orange on the surface of the sea, with some people believing the ship to be water scattered over a fire.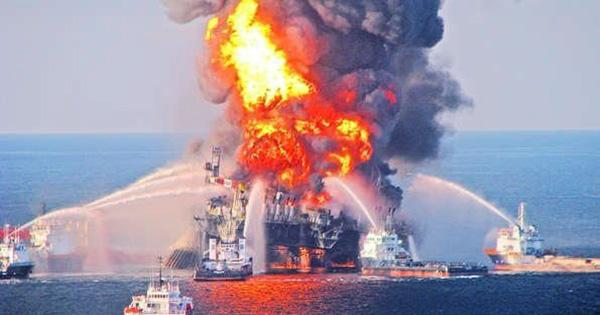 On Twitter, some people used shocking footage to highlight the dangers of fossil fuels and the broken relationship of humanity with the natural environment. "People already in power open new oil fields, pipelines and coal power plants – explore new oil drilling sites and issue new oil licenses," climate activist Greta Thanberg tweeted alongside the video.
"This world they are leaving for us." Just two days later, another blaze broke out in the Caspian Sea off the coast of Azerbaijan, about 10 kilometers (6 miles) from the Omid gas field, the Associated Press reported. There was a mud volcano. Mud volcanoes are not real volcanoes because they do not create lava. Instead, they usually throw mud, hot water, and gas jets. If mud volcanoes are very close to active hydrocarbon systems like in Azerbaijan, they emit oil and natural gas that ignite.