Scientists have created polypeptide-based materials that can be used as vectors to deliver gene therapies. The platform is the first of its kind, allowing vectors to be tailored to the specific gene therapy cargo. The study, led by RCSI University of Medicine and Health Sciences researchers and funded by Science Foundation Ireland, was published in Biomaterials Science.
A significant challenge for gene therapies is preparing them in such a way that the genetic information can be delivered into the host cells. The genetic information for the COVID-19 vaccines that use mRNA technology is delivered in a lipid nanoparticle to maintain its stability and deliver it into cells. The success of the COVID vaccines has established nanoparticles as a critical component in the development of many advanced therapies.
Non-viral gene therapy vectors are being studied extensively in human gene therapy due to their ease of construction, ability to be tailored to individual needs, and lower production costs when compared to viral gene therapy vectors.
Scientists have created new nanoparticle-based materials that could be used to deliver gene therapies in an adaptable way.
One of the major challenges in gene therapies, according to RCSI researchers, is preparing them to deliver the genes to the host cells. The researchers put to the test the newly developed platform of star-shaped polypeptide nanoparticles, which could be used to deliver various therapies such as gene therapy.
The researchers created a platform for creating custom star-shaped polypeptide nanoparticles that can deliver a variety of therapies, including gene therapies. Importantly, these polypeptides are more malleable and easier to work with than lipids. The researchers used this material to deliver a gene therapy that regenerated bone to demonstrate its potential.
The researchers loaded the material with DNA molecules that promote bone and blood vessel regeneration in preclinical testing. They encapsulated these nanomedicines in a scaffold that could be implanted into a defect site and deliver the genetic cargo to infiltrating host cells. When compared to a scaffold alone, the gene-loaded scaffold accelerated bone tissue regeneration, resulting in a six-fold increase in new bone formation.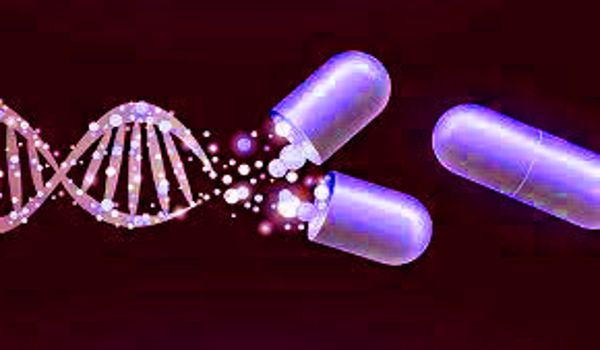 The nanoparticles were used to deliver gene therapy that regenerated bone. During preclinical testing, the team loaded the material with DNA that promotes bone and blood vessel regrowth, according to Drug Target Review. They place the nanomedicines in a scaffold, which is then implanted into a defect in the bone where the genetic cargo is delivered and will infiltrate the host cells. The researchers discovered that the gene-loaded scaffold accelerates bone tissue regeneration by about six times when compared to the scaffold alone.
"With the success of the COVID-19 vaccines, the potential of gene therapies is becoming apparent, and advanced nanoparticle delivery systems are key to enabling their use clinically. We have shown that these nanoparticles have real potential to be a game-changer in the delivery of gene therapies," said Professor Sally-Ann Cryan, the study's senior author and Professor of Drug Delivery, RCSI.
"While more testing is required before these therapies can be used clinically, our platform allows us to design our polypeptides to meet a variety of delivery scenarios and provide tailored solutions to gene delivery challenges," said project collaborator and RCSI Professor of Polymer Chemistry Professor Andreas Heise.
"With the help of an Enterprise Ireland Commercialisation Fund Award, we are developing this patent-protected technology for commercialization and are seeking expressions of interest from industry partners and investors."
From small molecules to complex biological modalities, the field of human therapeutics has grown tremendously in the last two decades, with greater diversity in the types and applications of novel modalities, accompanied by increasing sophistication in drug delivery technology. These advancements have resulted in an increase in the number of therapies seeking regulatory approval, and as the industry evolves, regulations will need to adapt to the ever-changing landscape. As a result, the expansion of this field poses a challenge to both regulatory authorities and sponsors.