RYZEN: AMD's Next Powerhouse Processors
Ryzen is AMD's newest brand of high-end processors, taking on Intel's own Core i5 and i7 chips at their own game. The technology is based on AMD's Zen architecture, which uses a 14nm process for manufacturing smaller and more power-efficient chips. Codenamed Zen in development, Ryzen is the first major architectural change for AMD since Bulldozer.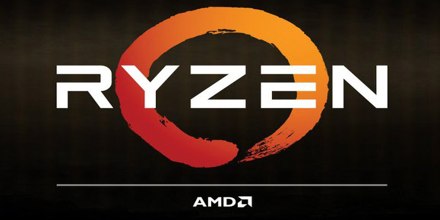 In the latest conference call, AMD announced that Ryzen will ship early March, putting behind a very painful few years for the company and harking the return of AMD to the CPU fight in the mid- and high-end against Intel (NASDAQ:INTC) (something the company has lacked for years).
AMD has long struggled when it comes to so-called "instructions per clock" (IPC), and while its processors of old have all had high clock speeds (measured in GHz), they often ran hot without the same efficiency as Intel's finest.
Features about RYZEN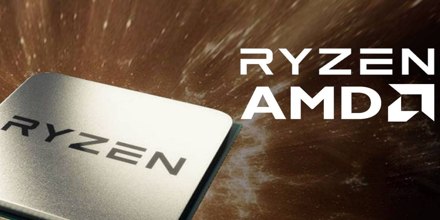 Pure Power: more than 100 embedded sensors with accuracy to the millivolt, milliwatt, and single degree level of temperature enable optimal voltage, clock frequency, and operating mode with minimal energy consumption;
Precision Boost: smart logic that monitors integrated sensors and optimizes clock speeds, in increments as small as 25MHz, at up to a thousand times a second;
Extended Frequency Range (XFR): when the system senses added cooling capability, XFR raises the Precision Boost frequency to enhance performance;
Neural Net Prediction: an artificial intelligence neural network that learns to predict what future pathway an application will take based on past runs;
Smart Prefetch: sophisticated learning algorithms that track software behavior to anticipate the needs of an application and prepare the data in advance.
Functions about RYZEN (AMD Zen)
The AMD processor runs on new 1331 pin AM4 socket motherboards shared by FX models in high-end systems as well as APU models. AM4 motherboards support DDR4 RAM, PCIe Gen3. Ryzen can function as a system on a chip for low-cost, bare-bones setups. AM4 offers other chipset-enabled features, such as additional PCIe slots, enhanced sound, SATA express, and USB 3.1 gen2 10Gbs connectivity. The shared socket also makes it easier to upgrade from base APU systems to discrete graphics cards along with FX CPUs for upgrades as well as those looking to at start entry level. Also of interest are claims of machine learning to predict instructions, making the CPU capable of learning how to run programs faster.
Memory
APUs utilizing the Zen architecture will also support High Bandwidth Memory (HBM). Some older APUs from AMD had to rely on traditional shared DDR3 RAM for video memory.
Zen supports DDR4 memory (up to 8 channels).
Products (AMD Zen)
The first desktop processors without graphics processing unit (codename: "Summit Ridge") were expected to start selling at the end of 2016, according to an AMD roadmap; with the first mobile and desktop processors of the AMD Accelerated Processing Unit type (codename: "Raven Ridge") following in late 2017. AMD officially delayed Zen until 2017 in August 2016, while demonstrating an 8-core/16-thread CPU at 3 GHz. Final clock speeds and TDPs have been leaked but no concrete information has been released. AMD also demonstrated a dual socket server platform running two Zen processors with 32-core/64-thread each.
In December 2016, AMD officially announced the desktop CPU line under the Ryzen brand for release in Q1 2017. It also confirmed Server processors would be released in Q2 2017, and mobile APUs in H2 2017.
AMD, in announcing its Radeon Instinct line, argued that the upcoming Zen based Naples server CPU would be particularly suited for building deep learning systems. The expected 64 PCIe lanes per Naples CPU allows for 4 Instinct cards to connect at PCIe x16 to a single CPU. This compares favorably to the Intel Xeon line, with only 40 PCIe lanes.
"The 'Zen' core at the heart of our Ryzen processors is the result of focused execution and thousands of engineering hours designing and delivering a next-level experience for high-end PC and workstation users," said AMD President and CEO Dr. Lisa Su. "Ryzen processors with SenseMI technology represent the bold and determined spirit of innovation that drives everything we do at AMD."