Rivian, the electric vehicle startup that is preparing for an IPO, is continuing its rapid growth pattern. In Plymouth, Michigan, the business will construct a service support operations facility for vehicle owners, just in time for deliveries of the R1T pickup's launch edition to begin later this month. The facility will produce 100 new employments and will cost $4.6 million, with $750,000 of that coming from a state business development grant. The Michigan Business Development Program, for example, is utilized to attract businesses and boost job creation and investment in the state.
Rivian isn't making its first investment in Michigan; the company's headquarters are in Plymouth, and its manufacturing is in Normal, Illinois (with a second one on the way), rivian also invested $29.5 million in a research and development center in Dearborn in 2015.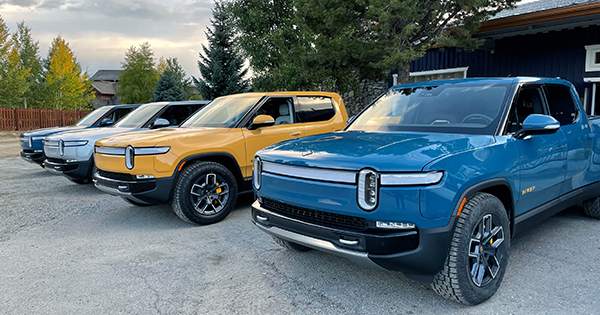 According to a corporate representative, the new facility will be an extension of Rivian's current headquarters. According to a press release, the electric carmaker "plans to support all Rivian owners" through the new center, which will provide "round-the-clock assistance by the Rivian Roadside and Service Support team to North American Rivian owners with vehicle questions, roadside requests, and service scheduling needs."
The new jobs are described as high-wage by the Michigan Governor's Office, and they come with perks including tuition reimbursement and childcare support. Rivian, like its rival Tesla, uses a direct sales approach that allows buyers to order vehicles directly from the company's website. Only 22 states now allow OEMs to sell directly to customers; Rivian can put up showrooms and offer test drives in those jurisdictions, but there are no restrictions on a client ordering directly online.
Rivian intends to keep its servicing and support in-house as well. Rivian promises to provide 24/7 support through its Service Team, which will include troubleshooting, diagnostics, appointment assistance, and roadside assistance, according to the company website.
Rivian confirmed to TechCrunch just last week that it had gotten the requisite certifications from three different authorities, allowing it to sell and deliver the R1T and R1S SUV in all 50 states.