Two persons have been detained for allegedly attempting to launder the highest quantity of stolen Bitcoin yet – about 120,000 coins worth $4.5 billion in market value. When hackers got access to the Bitfinex cryptocurrency exchange in 2016, they took the cryptocurrency. They were worth a more modest $71 million (£52.2 million) at the time.
Officials from the US Department of Justice uncovered a married couple – Ilya Lichtenstein, 34, and Heather Morgan, 31 – who were reportedly attempting to move stolen cryptocurrency through hundreds of transactions into several digital wallets. According to the inquiry, these transactions have been taking place since the crime and have successfully laundered 25,000 Bitcoin while the pair stayed anonymous by using phony identities.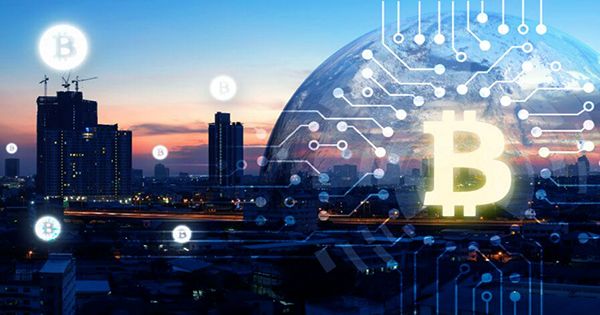 After officials got access by decrypting a file found on Lichtenstein's cloud storage account, the remaining 95,000 Bitcoin were discovered in the same wallet where the stolen cryptocurrency was moved during the attack. In a statement, the Department of Justice revealed the seizure and warned other crypto hackers about the dangers of such a robbery.
"Today's arrests, as well as the department's largest financial seizure ever," said Deputy Attorney General Lisa O. Monaco in a statement. "The defendants laundered stolen monies through a maze of bitcoin transactions in a fruitless attempt to maintain digital anonymity." Law enforcement once again demonstrated that it can and will pursue the money, no matter what form it takes, thanks to their thorough work."
Bitfinex later expressed their gratitude to the DOJ for helping them recover the stolen cash. "We are glad to learn that the US Department of Justice has recovered a major amount of the bitcoin stolen in the August 2016 security breach," says the statement. "We have been fully working with the DOJ since the start of its investigation and will continue to do so," the exchange stated in a statement.
The arrests were made early Tuesday morning, and the two were scheduled to appear in court later that day. Morgan and Lichenstein were anything but anonymous online, despite the fact that they were ostensibly anonymous in their illicit activities. Morgan used the alias Razzlekhan to publish raps on YouTube, and a Twitter profile that appeared to belong to Morgan described themselves as a "Surrealist Artist." In her song Versace Bedouin, she brags about her alleged wealth, crying out to all the "entrepreneurs and hackers."
She characterizes herself as "like Genghis Khan, but with more pizzazz" and having a "hacker attitude" on her website. Morgan also contributed to Forbes with an article titled "Tips to Protect Your Business from Cybercriminals." According to Vice, she describes how she "created a multimillion-dollar firm" with "ZERO outside money" in this TikTok video.