Reducing the consequences of major adversity on children's healthy development is critical to any society's progress and prosperity. According to science, some children develop resilience, or the ability to overcome adversity, while others do not. Understanding why some children do well despite adversity in their early lives is critical because it can lead to more effective policies and programs that help more children attain their full potential.
As children return to school for the new school year, families are encouraged to read to their children at home, as new research from the University of South Australia suggests that reading aloud can triple a child's resilience at school, especially for at-risk children.
The study, which focused on early primary-aged children who had experienced abuse or neglect, investigated factors that could mitigate the negative effects of adversity in life, discovering that being read to at home was one of the strongest predictors of resilience in both boys and girls from struggling families.
While reading to children at home has long been linked to school preparation and scholastic outcomes, this is the first study to demonstrate the benefits of reading in mitigating some of the negative trajectories of child maltreatment.
Children can benefit from reading aloud in a variety of ways. It fosters connection between parent and kid while also directly contributing to child development through exposure to words and stories.

Professor Leonie Segal
In Australia in 2021, approximately 300,000 children aged 0-17 years had received one or more child protection notifications, with 105,000 being the subject of an inquiry and roughly 50,000 being the subject of substantiated abuse or neglect.
According to the study, victims of child maltreatment are more developmentally fragile than their counterparts at the start of school. Professor Leonie Segal, the lead researcher, said there is an urgent need to support these children and their families before they join school, with reading being a critical element for success.
"A strong start to school predicts later outcomes," Prof Segal adds. "It's critical that we not only identify individuals at risk early on, but also discover strategies to promote children's emotional, social, and physical development before they enter school."
"Children can benefit from reading aloud in a variety of ways. It fosters connection between parent and kid while also directly contributing to child development through exposure to words and stories. Children in families that are striving to create a loving environment will benefit the most from reading with a parent or carer, since it will improve their resilience and keep them developmentally on track despite their adversity exposure."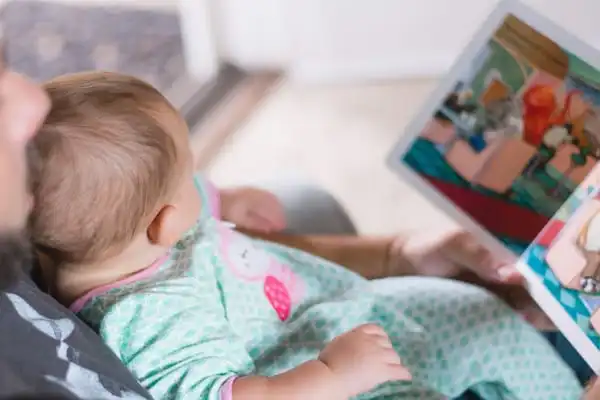 The study examined data from 65,083 children who had completed the Early Australian Development Census (AEDC) between the ages of 5 and 6 when they began primary school, identifying 3414 high-risk children who had experienced maltreatment. Boys were discovered to lag developmentally behind girls, especially those who had been abused or neglected.
According to Prof. Segal, the school sector must consider measures to better help boys in early learning situations. "Boys, children living in isolated or rural locations, and those with a physical, sensory, or learning handicap all had a substantially higher probability of being developmentally behind than girls, according to our findings. All of these groups require significantly more assistance" Prof. Segal claims.
"It is vital to pay special attention to boys, particularly those who have been victims of child maltreatment. While encouraging parents to read to their boys is important, it is not sufficient; the education sector must discover additional strategies to encourage males. This could involve bringing in more male instructors in early childhood settings and ensuring that learning methodologies are attentive to the unique requirements of males."
"Males make up fewer than 5% of the early childhood education workforce, and their presence in primary schools is similarly falling. Increasing the gender balance among educators could be a significant step toward assisting boys."
"Understanding which characteristics might help young children be more resilient – or, conversely, which traits can put them at greater risk – can serve as the foundation for interventions for child maltreatment victims to alter their life trajectories. Every youngster deserves the opportunity to have a good future. We must not disregard those who are most vulnerable."
At least one secure and devoted relationship with a supportive parent, caregiver, or other adult is the single most prevalent determinant for children who build resilience. These interactions give children with the individualized responsiveness, scaffolding, and protection that protects them from developmental disruption. They also develop crucial capacities in children, including as the ability to plan, monitor, and regulate behavior, allowing them to respond adaptively to adversity and prosper. The cornerstone of resilience is a combination of supportive relationships, adaptive skill development, and pleasant experiences.