Peloton CEO John Foley took a break from a "silent period" ahead of the company's impending earnings to address a number of reports about poor gadget sales. The company's complete bicycle and treadmill line not halted, according to the executive, although demand for the gadgets has begun to dwindle due to gym re-openings. "Rumors that we are halting all manufacture of bikes and Treads are wrong," Foley writes under the title "Rumors that we are halting all production of bikes and Treads are false."
With the COVID-19 pandemic, we have found ourselves in the heart of a once-in-a-hundred-year catastrophe, and we expected it to happen over three years transpired in months in 2020 and 2021. We worked fast and diligently to meet the demand head-on at a time when the world needed us the most, thanks in large part to the dedication with which you worked every day. We feel comfortable about right sizing our production, and we are resetting our production levels for long-term growth as we transition to seasonal demand curves.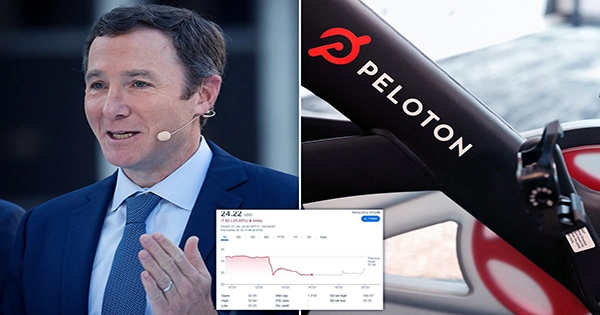 Foley says in a second statement about preliminary earnings: We are taking significant corrective efforts to improve our profitability forecast and optimize our costs across the firm, as we indicated last quarter. As we construct a more focused Peloton in the future, this involves improving gross margins, transitioning to a more flexible cost structure, and discovering operating expense reductions.
When Peloton publishes its profits on February 8, he says the company hopes to offer more details about the changes. These efforts included "right-sizing" production in response to lower demand; however, the executive was wary of announcing that production on all four of the company's bicycle/treadmill gadgets would be halted for weeks or months. Following a study from consultancy firm McKinsey, Foley acknowledged claims of reorganization and layoffs. He writes, "In the past, we've indicated that layoffs would be the very last lever we'd ever aspire to pull."
"However, with the utmost care and compassion, we must now reassess our organization structure and team size." And, as part of our attempts to make our business more adaptable, we're still examining all options." Such stories have been interpreted as an indication that Peloton overplayed its hand during the aforementioned "once-in-a-hundred-year event" of increased acceptance. The news follows a 76 percent decline in the company's stock last year, following an enormous rise in 2020 on the strength of pandemic demand.