Netflix is stepping up its mobile gaming efforts with the release of three new games that will be offered exclusively to Netflix users in key European markets. In Spain and Italy, as well as Poland, where Netflix just began marketing its first members-only mobile games within its Android app, the firm is releasing a trio of casual games — "Shooting Hoops," "Teeter Up," and "Card Blast" — to Netflix members. Similarly, the new titles will be released in the same manner. Members will be routed to the games' listings on the Google Play Store for their region via a new "Games" page within the Netflix app.
They will download and install the game in the same way that they would any other software. When it comes to logging in, however, they'll need their Netflix credentials to get started. In addition, the new games will be completely free to play, with no advertisements or in-app sales. While the first two games in Netflix's Games tab were based on the popular show "Stranger Things," these new games are unrelated to any Netflix film or television show. Instead, they're basic, informal games that may be enjoyed by a wide spectrum of gamers.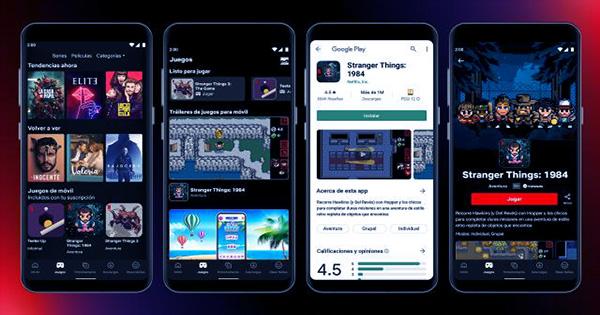 They represent Netflix's increased effort in making mobile games a part of a bigger entertainment offering that is now expanding beyond streaming video.
The games will be released in Poland today, joining the other "Stranger Things" games. Meanwhile, Netflix subscribers in Italy and Spain will be able to play the three new "Stranger Things" games as well as the two existing "Stranger Things" games. The new features will go live today at 8 a.m. PT, which is 5 p.m. in Italy and Spain. The games will be available on Netflix at that time.
During its Q2 results call, the business discussed its plans to enter the gaming market, stating it was still studying what this model may look like. Netflix's shareholder letter stated, "We regard gaming as another content category for us, similar to our expansion into original films, animation, and unscripted TV," adding that the company's initial focus would be on free mobile games. "…We believe the moment is perfect to learn more about how our members value games now that we are over a decade into our push into original programming," the business added.
Netflix made good on those promises in late August when it made two "Stranger Things" games built by BonusXP, a game studio based in Allen, Texas, Netflix exclusives. These games, on the other hand, were previously available on the Play Store and are still playable by those who had them installed. New gamers, on the other hand, can now find "Stranger Things: 1984" and "Stranger Things 3: The Game" within the Netflix app.