International relation between Bangladesh and India
Bangladesh and India are part of the Indian subcontinent and have had a long common cultural, economic and political history. There are some controversial issues between India and Bangladesh which have been going on over the years.
The main dispute is construction and operation of the "Farakka Barrage" by India to increase water supply in the river Hoogly. Bangladesh insists that it does not receive a fair share of the "Ganges" water during the drier seasons and get flooded during the monsoons when India releases excess water.
Terrorist activities in both countries like –"Banga Sena" and "Harkat-ul-Jihad al-Islam" have created instability between the two countries. The relation has been hampered because of illegal immigration, border issues and pumping of fake currency by Bangladeshis. However, the Indian Foreign Policy does not turn the relations sour.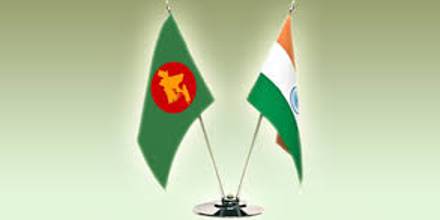 Main Hampers of International relation are related Illegal migration, Insurgency; Border Disputes; Water Disputes etc.
Illegal migration
Illegal migrations between the two countries have resulted in bitterness in their relations. BSF (Border Security Force) very often shoots many Bangladeshis inhumanly. Cross border migrants are also a menace for higher risk of HIV/Aids infection. In fact, continuous border killing of Indian and Bangladeshis people, aiding illegal immigrants, helping in armed dacoit, making money transfer and illegal drug traders are the major problems between Bangladesh and India.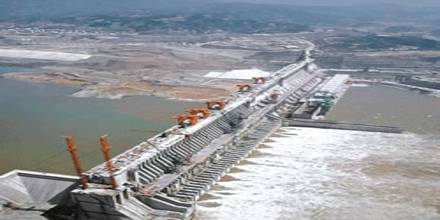 Water Disputes
Both Bangladesh and India make claims over the same sea water at the Bay of Bengal.
Sharing of Ganges water is the one of the source of conflict between India and Bangladesh.This conflict between two countries was arose when India India decided to constructionFarakka barrage to divert water from Ganges to Hoogly River (in India).
The aim of construction of the Farakka Barrage was to increase the lean period flow of the Bhagirathi-Hooghly branch of Ganga to increase the water depth at the Kolkota port which was threatened by siltation. As irrigation withdrawals increased in Bangladesh, dispute arose between India and Bangladesh over the sharing of the lean season flow at Farakka. The inadequacy of water during the lean season to meet the assessed demands in the two countries is the root cause of the conflict.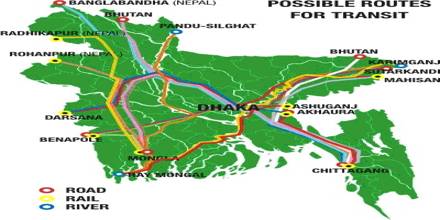 'Transit' issue
At present, both Bangladesh and India are now at stake as they fail to make a solution regarding 'Transit' issue. Indian Prime Minister Maninohan Singh has visited Bangladesh to deal with that issue, yet it is unsolved. India and Bangladesh could be treated as some of the very friendly nations in the Asian region with larger levels of co-operation and minimum issues across the border to be sorted out. In September 2011, the two countries signed a major accord on border demarcation to end the 4-decade old disputes over boundaries. India also granted 24-hour access to Bangladeshi citizens in the 'Tin Bigha Corridor'. The agreement included exchange of adversely held enclaves, involving 51,000 people spread over 111 Indian enclaves in Bangladesh and 51 Bangladesh enclaves in India. On 9 October 2011, Indian and Bangladeshi armies participated in "Sampriti-II" (Unity-II), a 14 day long joint military exercise at Sylhet to increase co-operation between their forces.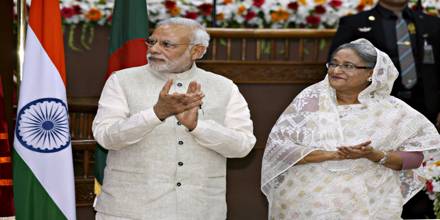 To strengthen the relations, Dhaka-Kolkata rail link has been made active which will improve trade and commerce along with political relations between these countries. These developments between India and Bangladesh show the signs of improving co-operation and assistance. Bangladesh and India could raise the standards in global platform when/if they come to broader co-operation and issues and arriving to possibilities with deal- dialogue and political process. This could a continuous phenomenon in developing trade and share expertise between the two countries.