An Indian antitrust authority has canceled Amazon's license for a 2019 investment in a Future Group company and fined the American e-commerce giant $26.3 million for falsifying information. Amazon, which invested in Future Coupons in 2019, "suppressed[ed] the true extent and purpose of the combination" and failed to report certain of its commercial arrangements, according to the Competition Commission of India.
Reliance Retail, India's largest retail chain, announced a year ago that it had agreed to buy Future Group's retail and wholesale businesses, as well as its logistics and storage businesses, for $3.4 billion. (The agreement between the country's two largest retail chains has approved by the CCI.)
Shortly later, things started to get tricky. Amazon accused Future Group of breaching its contract and asked a Singapore arbitration to put a stop to the agreement between the two Indian companies, claiming it had the right to be the first to invest in Future Group. The case reached India's Supreme Court, decided in Amazon's favor in August, putting the acquisition on hold.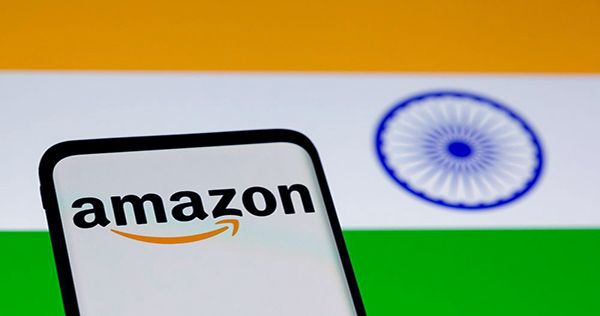 Following a protest from Future, the CCI, had previously authorized the Amazon-Future merger evaluating it again. "Amazon's behavior in withholding important and substantial documents in violation of the disclosure obligation under Item 8.8 of Form I is a violation of clause (c) of sub-section (1) of Section 45 of the Act," CCI said in a 59-page ruling on Friday. [With thanks to Aditya Kalra, a Reuter's journalist.]
Amazon, which has 60 days to pay the fee, issued a statement saying it was examining the ruling. "We are evaluating the Competition Commission of India's order and will make a decision on future measures as soon as possible," a representative told.
The news comes just days after Amazon told India's antitrust regulator that rescinding its 2019 contract with Future Group would send a negative signal to foreign investors and allow Reliance Industries, the country's largest retailer, to "further limit competition." CCI's Friday order is "a landmark order," according to the Confederation of All India Traders, a lobbying group that represents millions of retailers in the South Asian market. "Amazon stands fully exposed for its mal-practices, and bunch of lies at all levels, along with continued violation of laws and the rules," CCI said.