Astronomers have now seen the debris left behind by disintegrating planets entering the atmosphere of a white dwarf, an ancient star's exposed degenerate core. Researchers have witnessed shards of these bygone worlds being burned to millions of degrees as they are consumed within the surface of the star for the first time. X-ray emissions were seen by the astronomers. These were formed when the rocky and gaseous material that surrounded white dwarf G29—38 was cooked to extreme temperatures, past the point where it could no longer be saved. Astronomers have had indirect evidence of this process for decades, and now there are direct data, as reported in Nature.
"For the first time, we've witnessed material enter the star's atmosphere." It's the first time an accretion rate has been calculated without relying on comprehensive models of the white dwarf atmosphere. In a release, principal author Dr. Tim Cunningham of the University of Warwick said, "What's very astonishing is that it agrees quite well with what's been done before." Observations in prior investigations revealed that heavy elements were present around and on the surface of these white dwarfs. Iron, calcium, and magnesium "polluted" between a quarter and half of all known white dwarfs. This indicated that they had been eating planetary material from worlds that had once orbited them.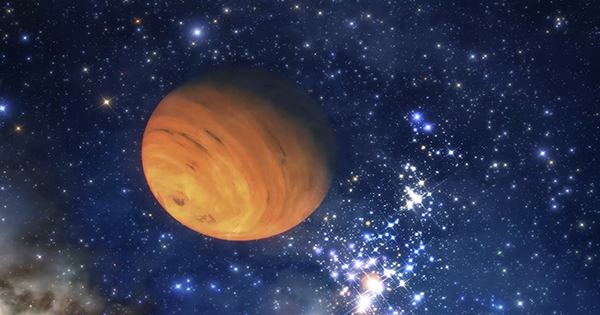 "Previously, accretion rates were measured via spectroscopy and were based on white dwarf models. Dr. Cunnigham said, "These are numerical models that determine how rapidly an element sinks out of the atmosphere into the star, and that tells you how much is dropping into the atmosphere as an accretion rate." "From there, you can figure out how much of each element was in the parent body, whether it was a planet, moon, or asteroid." A white dwarf is a star that has reached the conclusion of its life cycle, similar to our Sun. Its core collapses into itself when it can no longer fuse since it isn't large enough to become a supernova.
Its outer shells had previously expanded during the red giant phase, but they have been blown away, allowing surrounding planets to spiral in and be cannibalized. When the debris reaches close enough, it turns into plasma, with temperatures ranging from 100,000 to 1,000,000 degrees Celsius (180,000 to 1,800,000 degrees Fahrenheit). Once it reaches the surface of the dead star, it cools and emits x-rays, which scientists observed in this case.
"This discovery is the first direct proof that white dwarfs are currently consuming the relics of previous planetary systems." This method of probing accretion provides a new means to investigate these systems, giving us a glimpse into the likely fate of the hundreds of known exoplanetary systems, including our own Solar system." But don't worry: the Sun won't turn into a white dwarf until billions of years.