A new study has found that 18 percent of all deaths in the world in 2018 caused by exposure to particulate matter from fossil fuel emissions. It said more than eight million people died in 2018 alone from fossil fuel pollution. The research published in Environmental Research.
This work nearly doubles the estimated number of deaths due to air pollution. Chronic Obstructive Pulmonary Disease (COPD) is the sixth most common cause of death in the world, according to a recent Global Burden of Disease Study, the largest and most comprehensive study of the causes of global mortality, related to smoking and air pollution.
"Our research adds incredible evidence that air pollution from ongoing reliance on fossil fuels is detrimental to global health."We know we can't rely on fossil fuels when we know they have such devastating effects on health and sustainable, cleaner alternatives," said Professor Elise Marais, co-author of University College London. The estimate made based on new methods in satellite data. Using these observations from orbit, the research team can estimate the annual concentration of airborne particulate matter, known as PM2.5. These observations alone are not enough to isolate the source of these emissions from isolating parts from fossil fuels from dust, fires, and others.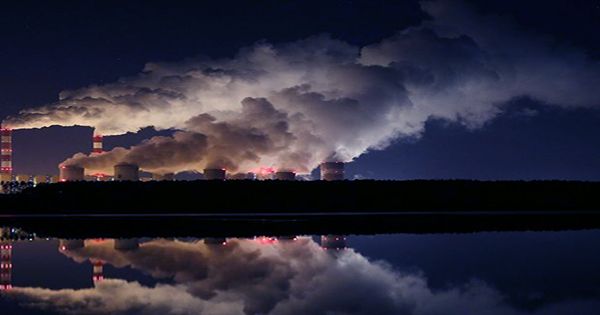 The team has recruited a global 3-D model of atmospheric chemistry called GOS-Chem, which has also been engaged in similar studies. Data and equipment allowed dividing into smaller areas by 50 by 60 kilometers (31 by 37 miles). "Instead of relying on the average spread over large areas, we wanted to map where pollution occurs and where people live, so we can know more accurately how we breathe," explained Karn Vohra, a graduate researcher at the University of Birmingham.
The combined analysis measures how concentrated outdoor fossil fuels around the world contain PM2.5. The team used a new risk assessment model to estimate how these parts would affect human health. They also found high mortality for long-term exposure to low concentrations.
"Often, when we discuss the risks of burning fossil fuels, it ignores the potential health effects of CO2 and climate change and the pollutants emitted by greenhouse gases. We hope that by measuring the health consequences of fossil fuels burning, we can send a clear message about the benefits of shifting policymakers and stakeholders to alternative energy sources, "said co-author Professor Joel Schwartz, from Harvard TH Chan School of Public Health and New, co-developer of the model.
The regions with the highest concentrations of air pollution-related to fossil fuels include East North America, Europe, and Southeast Asia. However, that is not all bad news. Researchers estimate that China's decision to reduce fossil fuel emissions by about 50 percent saved the lives of 2.4 million people worldwide in 2018 alone.