OBJECTIVE OF THE REPORT:
The objective of the report are stated as follows:
To have an exposure on the Ceramics Industries environment of Bangladesh.
To present an overview of Shinepukur Ceramics Ltd.
To identify the problem & suggest remedial measure for the development of Shinepukuer Ceramics Ltd.
To relate the theories of financial analysis with the practical activities.
SCOPE OF THE REPORT:
This report titled "Financial performance analysis and valuation of Shinepukuer Ceramic Ltd." is an outcomes of BBA course of semester-VIII named "Internship Program", BBA department of Dhaka City College assigns us at Shinepukur Ceramics Ltd. to introduce us so that we might get overall concept practical activities of ceramics sector. We have calculated and discussed of different ceramics sectors, such as ratio analysis, trend analysis, industry analysis, cross section analysis, risk analysis , common size analysis, statement analysis, sensitivity analysis etc. as it has been directed to present the report in a way of reflecting the understanding of the sectors which are present in our country. Qualitative methods are used to describe all the functions and mechanisms used to perform trade functions by using different information from their annual reports & others sources.
METHODOLOGY OF THE REPORT:
Different data and information are required to meet the goal of this report. Those data and information were collected from various sources, such as, primary and secondary which is showed below:
Primary data were collected from:-
Face to face conversations with the employees at various fields.
Personal interviewing and interacting customers at Shinepukur Ceramics Ltd.
Observing various organizational procedures.
 Secondary data were collected from:-
 1.  Internet and Annual report of Shinepukur CeramicsLtd.
 2.  Progress report/ Statement affairs and Academic sheet of the company.
 3.  Several kinds of Academic test-book and training sheet.
4.  Prior research report on various Ceramics company.
To prepare this report, standard method of report writing have been used for writing this report different types of data were needed to complete and analyze. The required data were collected by suing both primary and secondary source for collecting data from secondary source, company annual report articles, newspapers and other materials were used. After completion of the data these were sorted into different categories. Through the report these data were analyzed by using standard statistical methods. And on the basis of this analysis the findings of the report were made.
LIMITATIONS OF THE STUDY:
 The limitations of the report are stated as follows:-
Collection of Primary data were tough. So, I had to depend mostly on secondary sources.
Due to time limitations many of the aspects could not be discussed in the present report.
Every organization then secrecy that is not reveled to others. While collecting data i.e. interviewing the employees, they did not disclose may information for the sake of confidentiality of the organization.
The clients were to busy to provide me much time for interview.
The sample population is limited.
INDUSTRIAL CERAMICS:
Industrial Ceramics:
Ceramics are widely used in industries for a range of purposes. Due to their high heat resistant properties and extreme durability, they can be used successfully in refractory, metallurgical, glassware, oil refinery and such other processes. Today industrial ceramic manufacture is a huge industry in itself and there are several multimillion dollar companies in the field, researching and producing industrial ceramics.
Industrial Ceramic Materials:
The materials used in the production of industrial ceramics are different from those used in ceramic art forms. These materials need to be strong and durable and be able to withstand very high temperatures. The common materials used are oxides, carbides and nitrides of nonmetallic inorganic minerals.
Industrial ceramic materials have the following properties:
 I. They should have a very low coefficient of thermal expansion so that they can withstand a high temperature. This low expansion also helps the ceramics to be manufactured without much error, or else there could be a dimension difference when the ceramic is cooling down after firing.
II. They should have high melting points so that they can sustain the high temperatures used in most industrial processes.
III. They should be insulating to electricity.
IV. They should be insulating to heat.
V. They should have a high wear resistance
 PREPARATION OF INDUSTRIAL CERAMICS:
 Industrial ceramics are made from nonmetallic mineral clays. The minerals are first taken in the right proportion to obtain all the required properties, and then they are crushed and ground into a very fine consistency. In order to remove impurities, purifying chemical solutions are added to the mixture. Any impurity is removed in the form of a precipitate. Then wax is added to minerals. Wax acts as a binder and it holds the clay together. Plastics could also be added in case the ceramic requires to be more tenacious and durable. Plastic also improves the pliability of the ceramic.
 Different processes are used to manufacture industrial ceramics. Some include:

I. Slip casting
II. Pressure casting
III. Injection Molding
IV. Extrusion
 When all the processes are accomplished, and the ceramic has got its shape, the materials are molded and heated for a second and final step. This final stage in the preparation of industrial ceramics is called 'densification'. In general the manufacture of industrial ceramics is complicated and involves numerous processes using very specific and expensive production equipment.
INDUSTRIAL CERAMIC PRODUCTS
 Ceramics are used in the industry for a wide variety of purposes that mostly involve insulation. The following are some areas where industrial ceramics are used:
I. In fuel industry, industrial ceramics are used to manufacture proppants that are required for hydraulic fracturing process of oil wells and natural gas reserves.
II. In electric appliances, industrial ceramics are used for glazing and insulation. Zirconium oxide is commonly used in manufacturing such industrial ceramics.
III. In refractories, industrial ceramics are used to manufacture crucibles and various other objects that require a high heat resistance. For the same purpose, ceramics are also used in kilns, furnaces, glass manufacture and metallurgical operations.
IV. Various electric fittings are made from aluminum oxide ceramics. Castings for fuse wires, holders of light bulbs, etc. are some of the areas where industrial ceramics are used.
V. Industrial ceramics are used to manufacture filter slices which are used to filter out waste gases in industrial operations.
VI. Zirconium ceramics are used to manufacture tips for circular knitting machines.
VII. Industrial ceramics are used in manufacture of ovens and thermal storages in industry.
Industrial ceramics are an important part of the day-to-day operations in any manufacturing process that involves heat and electricity. Though these may not be beautiful to look at, they are indispensable and highly useful to the industrial world.
INDUSTRY LIFE CYCLE:
 Life cycle models are not just a phenomenon of the life sciences. Industries experience a similar cycle of life. Just as a person is born, grows, matures, and eventually experiences decline and ultimately death, so too do industries. The stages are the same for all industries, yet industries cycle through the stages in various Lengths of time. Even within the same industry, various firms may be at different life different life cycle stages. Strategies of a firm as well as of competitors vary depending on the stage of the life cycle. Some industries even find new uses for declining products, thus extending the life cycle. Others send products abroad in hopes of extending their life.
The growth of an industry's sales over time is used to chart the life cycle. The distinct stages of an industry life cycle are: introduction, maturity, and decline. Sales typically begin slowly at the introduction phase, and then take off rapidly during the growth phase. After leveling out at maturity, Sales then begin a gradual decline, In contrast, profits generally continue to increase throughout the life cycle, as companies in an industry take advantage of expertise and economies of scale and scope to reduce unit costs over time. Industry life cycle has five stages:
Pioneering development
Rapidly accelerating industry growth
Mature industry growth
Stabilization and market maturity
Deceleration of growth and decline
Our Ceramics industry in Bangladesh is in Rapidly Accelerating Industry Growth Stage in industry life cycle.
Rapidly accelerating industry growth
This stage starts when the product of the industry is accepted by the market. Further demand increases rapidly. The number of firms in the in the industry is limited at this stage and hence the firms can experience substantial backlogs of orders. Hence prices can be increased or discounts can be decreased and therefore profit margins are high. The capacity utilization goes up and even though productive capacity is increased, sales increase more rapidly. Hence high profit margins occur simultaneously with high sales growth, Profits explode. sales growth can be high up to even 50 percent year and profits can grow over 100 percent a year as a result of the low earnings base and high profit margins and increasing efficiency of the firms.
ANALYSIS OF INDUSTRY COMPETITION:
Competition and Expected Industry Returns, Porter's concept of competitive strategy is described as the search by a firm for a favorable competitive position in an industry
To create a profitable competitive strategy, a firm most first examine the basic competitive structure of its industry
The potential profitability of a firm is heavily in flounced by the profitability of its industry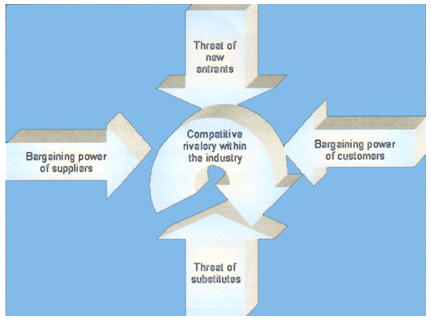 Porter's five forces:
Porter's five forces is a framework for the industry analysis and business strategy development developed by Michael E. Porter of Harvard Business School in 1979. It uses concepts developing, Industrial Organization (IO) economics to derive five forces that determine the competitive intensity and therefore attractiveness of a market. Attractiveness in this context refers to the overall industry profitability. An "unattractive" industry is one where the combination of forces acts to drive down overall profitability. Avery unattractive industry would be one approaching "pure competition".For our ceramics Industry Competition we use porters five forces model in the below:
Threats of new entrants is low because-Threats of new entrants: In this sector govt. gives different types of subsidies and relaxing laws and regulations which attract new firms to entire new firms to enter in this industry.

Capital requirement is high.

Hard to have access to the distribution channels of excising companies.

Bargaining power of buyer is low because-

Bargaining power of buyer: As there are different substitute products, the buyers can exercise their bargaining power which may effects in case of setting price.

Undifferentiated or standard product offering competitive price

No potential threats of backward integration by buyer

Customers are fewer prices sensitive.

Bargaining power of supplier is high because-

Bargaining power of supplier: As our raw materials are supplied by different suppliers and we are highly depended on them, so, suppliers also have the bargaining power option which may effect on our sufficient amount of production level.

There is little number of suppliers who regulate the market according to their own association

Lack of substitute product (raw materials)

Credible threats of forward integration by suppliers

Threats of substitute are low because-

Threats of substitute Products: As our products depends on customer sentiment and willingness to buy those and the existence of different substitute products, involves competition among the funds.

There is minimum substitute product

Industry rivalry is high because-

Rivalry among the existing competitors: As under this industry there are many firms operating their business in the economy. So, there exists strong rivalry among the competitors.

The market is large.

Industry is growing at a slow rate and yet to attain its best so supply gap is evident.

Fixed costs are high which make it hard for exiting from the market.

Strong capital based and technologically company is in operation and grabbing major market shares.

Porter's concept of competitive strategy is described as search by a favorable competitive position in an industry.

Five factors can vary dramatically among industry
GROWTH & TRENDS:

Ceramics are widely used in industries for a range of purposes. Due to their high heat resistant properties and extreme durability, they can be used successfully in refractory, metallurgical, glassware, oil refinery and such other processes. Today industrial ceramic manufacture is a huge industry in itself and there are several multimillion dollar companies in the field, researching and producing industrial ceramics.

BUSINESS CYCLE & INDUSTRY SECTOR:Economic trends can and do affect industry performance. By identifying and monitoring key assumptions and variables, we can monitor the economy and gauge the implications of mew information on our economy, outlook & industry analysis. Most observers believe that-Industry Performance is related to the stage of the business cycle is different and those who look only at history miss the evolving trends that will determine future market performance.During a recession some industries do better than others. Consumers' staples, such as-Pharmaceuticals, foods and beverages. Outperform other sectors during a recession because, although overall spending may decline, people still spend money on necessity So, these "defensive" industries generally maintain their values. Similarly, if a weak domestic economy causes a weak currency, industries with large export  components to growing economics may benefit because, their goods become more cost competitive in overseas markets.

As shinepukur ceramics Ltd. is considered as it is able to hold the position of peak in economic cycle.

MACRO ECONOMIC VARIABLES:

 Generally, investors should not invest based upon the current economic environment because the efficient market has already incorporated current economic news into security prices. Rather, it is necessary to forecast important economic variables at least 3 to 6 months is the economics, consumer sentiment etc. which may affect different industry.

a.     Inflation:Higher Inflation is generally negative for the stock market, because, it causes higher market interest rate, it increase uncertainty about future prices & cost, and it harms firms that can not pass their cost increases on to consumers. Although these adverse effects are true for most industries, some industries benefit from inflation.

Shinepukur ceramics Ltd. that has high operating leverage may benefit because, many of their costs are fixed in National terms where as, revenues increase with inflation.

b.     Interest rate:

As Shinepukur ceramics Ltd.  is an existing company in our economy, there has a negative impact of interest rate if it rises. Higher interest causes higher operating expenses which may reduce our profit margin.
c.      International Economy:
As we are producing export quality finished products, if we can create free trade zones in different countries it will broaden the market internationally and overall economic conditions will be developed.
STRUCTURAL ECONOMIC CHANGES & ALTERNATIVES INDUSTRIES:
a.     Demographics:
The study of demography includes much more than population growth and age distributions. Demographics also include the geographical distribution of people, the changing ethnics mix in a society and changes in a society and changes in income distribution.
b.     Technology:
Trends in technology can affect numerous industry factors including the product or service and how it is produced and delivers. As new technologies are innovated, we are able to increase our productivity and reduce our delivery time and increase our profit margin.
c.      Politics and Regulation:
Because political change reflects social values, today's social trend may be tomorrow laws, regulations or tax. The industry and assess political changes relevant to the industry. Regulatory changes have affected numerous industries also. Regulations and laws affect international commerce, international tax, laws, tariff, quotas, embargo and other trade barriers different industries and global commerce in various ways.
COMPANY PROFILE:
 Shinepukur Ceramics Limited (SCL / the company) was incorporated in Bangladesh on 26 January 1997 under the Companies Act, 1994 as a Private Limited Company and commenced its manufacturing operation in 1999. The Company was converted to a Public Limited Company on 7 May 2008, The Shares of the Company have been listed in the Dhaka Stock Exchange (DSE) and Chittagong Stock Exchange (CSE) on 18 November 2008 under the DSE and CSE Direct Listing Regulations 2006.
The registered office of the company is located at House No.17, Road No, Dhanmondi R/A, Dhaka. The industrial units are located at Sarabo of Gazipur.
NATURE OF BUSINESS:
The company operates in a single industry segment. It is engaged in manufacturing and marketing of high quality Porcelain and high values added Bone China Tableware, which it sells in the local as well as international markets.
 COMPARATIVE INFORMATION:
Comparative information has been disclosed for all numerical information in the financial statements and also the narrative and descriptive information where it is relevant for understanding of the current year's financial statements.
Comparative figures have been re-arranged wherever considered necessary to ensure better comparability with the current year without causing any impact on the profit and value of assets and liabilities as reported in the financial statements.
BACK GROUND OF SHINEPUKUR CERAMIES
 Shinepukur Ceramics is a member of the Largest Private Sector Conglomerate, BEXIMCO, in Bangladesh with about 30,000 people in the permanent payroll, handling a diversified range of merchandise to and from Bangladesh. The Group's in-house manufacturing interests encompass Seafood, Jute Yarn, Pharmaceuticals, Textiles, Knit, Denim, Garments, Real Estate and Engineering. BEXIMCO is also involved in Media, Computers and the IT Arena's.
As part of a meticulously planned expansion program of the Group, BEXIMCO has setup this state-of-the-art Ceramic Tableware Plant, SHINEPUKUR CERAMICS LTD. (SCL) on the outskirts of Dhaka in 1999. SCL is a 100% export oriented unit, equipped with the latest and modern Machinery's and Kiln's from TAKASAGO MINO, and SKK Japan and comprises of two independent units producing high quality Porcelain and Bone China Tableware. The Porcelain unit has a capacity of 60,000 pieces, whilst the capacity of the Bone China unit being 10,000 pieces a day. The Bone China unit has in fact been setup on the basis of the latest technology from NIKKO Japan, coupled with extensive training facilities to our Production team, both locally and internationally.
In addition, SCL is equipped with the top-of-the-testing and Quality Control Laboratory facilities, Decal Plant, Carton-Packaging Plant, Modeling Unit, and has at its disposal its captive gas-based Power Generation capability, and the best effluent discharge mechanisms in place. The Company is also an ISO 9001/2000 certified Company.
Since commencement of the commercial production at the end of 1999, Shinepukur has successfully developed a substantial export market for the top-of-the-line Bone China and Porcelain Tableware and the customer portfolio now includes world-renowned Tableware companies in the UK, USA, Spain, Italy, Australia, New Zealand, Norway, Sweden, Russia, UAE, Denmark, Germany, France, Mexico, Turkey, and India.
Decal Plant and Design Studio: Decal production started in August 2001. Total Printing Capacity is about 120,000 Sheets per Month, starting from single color upto 8 Colors with Gold/Platinum, both On glaze (840 degrees Celsius) and In glaze (1220 degrees Celsius), and completely Lead and Cadmium Free. The Company has set up Designing Studio in the Plant in 2005 and in Italy with Rody Time s.r.l. in 2006.
Packaging Plant: Production in the Packaging Plant started in June 2003. Assorted about 300,000 Pieces White and/or Brown Cartons per month are presently being produced in this facility. In addition, the Company also supplies 4-6 Color Printed Cartons.
Exports from Shinepukur Ceramics comprise about 60% of the National Tableware Export turnover of Bangladesh. As recognition of this contribution, SCL has been awarded National Export Trophy (Gold) in December 2003 for the Financial Year 2000-2001and 2002-2003.
COMPANY VISION:
 To be regarded ad world class
ceramics company
through product.
COMPANY MISSION:
Each of our activities must benefit and add value to the common wealth of our society. We firmly believe that, in the final analysis we are accountable to each of the constituents with whom we interact; namely: our employees, our customers, our business associates, our fellow citizens and our shareholders.
COMPANY GOALS:
To sustain a significant sales growth above industry average.
To develop employee skills through training.
To establish as one of the most preferred Ceramics Company in Bangladesh.
To focus on customer satisfaction.
To assure quality products from our manufacturing facilities.
VALUES OF THE COMPANY:
In order to achieve our aspired vision we shall subscribe to the following values.
Transparent and fair in all our dealing.
Take initiative to exceed standard.
Share social responsibility.
Works as a team.
Live up to our commitment.
WORLDWIDE LIST OF AGENTS/OFFICES:
United Kingdom
Scandinavia
International Trading 2000 Ltd.
9, Holder's Hill Drive
Hendon, London NW4 1NL
U.K.
Tel: +44-208 922 7070
E-mail. : nlatif@i2k.biz
Attn: Mrs. Nargis Latif.
Norag A.S
Storegvn 8 N-1358JAR
Norway
Tel: +4767 11 3441
Fax: +4767 12 1552
E-mail. : terje@norag.no
Attn: Mr. Terje Aasheim
Italy
France
Commerciale Servizi SNC,
Via Strada Statale 235, n.3
Quartiere Europa-26854
Pieve Fissirage (Lodi),Italy
Tel: +39-0371-239755
Fax: +39-0371-239747
E-mail. : comserv@commercialeservizi.it
Attn: Mr. Alvaro Santini
ISALIN SAS ,
Bureaux + Show-Room :
1 Chemin du Golf
F-78590 NOISY-LE-ROI
Tel : +33 (0)1 34 62 01 12
Fax : + 33 (0)1 34 62 62 57
E-mail : isabelle.isalin@wanadoo.fr
Attn: Ms. Isabelle LINGELBACH
Spain
India
REDIVSA Import & Export S.L,
Mossen Marti 19
43800 Valla (Tarragona)
Tel.   : +43977612215
Cell. : +34629755647
E-mail. : redivsa@redivsa.com
Attn: Mr. Pere Sole Basora
DOEL Ceramics India Pvt. Ltd,
New Delhi, India
Tel : +911125087205
Cell : + 919810945446
E-mail : susant_d@rediffmail.com
Attn: Mr. Susant Das
Russia
Greece
Boutique Montesi
St. Shorsa (Sulimanova) 31
Makhachkala City
Dagestan Republic
Russian Federation.
Tel: +7(093) 424418,
+7(926) 6754717
Fax: +7(499) 2630579
E-mail: st-ind@mail.ru
Attn: Mrs.Umarova Sakinat.
          Mrs. Umarova Patimat
E.G. Caracatsanis & Co. Ltd.
Commercial representations since 1951
6, Ainianos str. , GR 10434 Athens, Greece.
Tel.: +30 2108213340, 2108220181
Fax: +30 2108213620
E-mail: meropi@otenet.gr
Attn: Mrs. Mrropi Caracatsani.
COMPANY EXPANSION:
In a major expansion move, Shinepukur Ceramics Ltd (SPCL), a fully export oriented subsidiary of Beximco Group, in January 18, 2009 signed an MOU with a German company for setting up an expansion unit of bone china.
Mr. Nazmul Hassan Chairman Shinepukur Ceramics Ltd (SPCL) and Konrad Schmidling,Managing Director of Ceramic Info Center, Germany signed the agreement at Beximco Corporate Headquarter in Dhaka.
The MOU aims at supply erection and Commissioning of SPCL's bone china expansion unit to be set up at Beximco Industrial Park having a capacity of 4.5MT per day. The Expansion Will increase production capacity to the Tune of 150 percent over present bone china Production capacity.
The expansion project will be completed By October 2009 at an estimated cost of Tk 80 crore which will entirely be financed by Bangladesh Export Import Co. Ltd. (BEXIMCO), the parent company of SPCL.
Once the expansion project is completed additional export sales of Tk 110 crores and net profit of Tk 20 crores is expected.
Shinepukur Ceramics is the single Largest Exporter of ceramic tableware of Bangladesh and contributing around 50 percent of the total export of tableware from Bangladesh.
Shinepukur Ceramics Ltd, equipped with the state of the art machineries, has two independent units producing high quality Porcelain, Alumina Hotel Ware, Ivory China and Bone China Tableware. The Porcelain unit has a Capacity of 65,000 pieces.
Since commencement of commercial production at the end of 1999, Shinepukur has successfully developed a substantial export market for the top of the line Bone China and Porcelain Tableware and the customer portfolio now includes world-renowned Tableware companies in the UK, USA, Spain, Italy, Australia, New Zealand, Norway, Sweden, Russia, UAE, Denmark, Germany, France, Mexico and Turkey.
PRODUCT:
Product Variety and Range:
SCL produces variety and wide range of Bone China and Porcelain Tableware for Retail as well as Hotel (Service Industry), and Ivory China for Retail Houseware, having over 75 Shapes and 600 Desings. Most of the new Shapes of Bone China and/or Porcelain can also be developed and produced at the Plant within 8 weeks. Starting from 5 Pcs Place Setting to 20 Pcs Dinner Set and 95 Pcs Full Service Sets to variety of Gift Items, every Ceramic Table-top is supplied from Shinepuker.
Quality Control:
The company ensures highest standard of Tableware through;
State of the ant equity control Laboratory
Highly qualities and experienced Technicians
Continuous on-line Quality Assurance.
Microwave and Dishwasher safe
Resistance to Acid and Detergents
Heavy metal release Testing–Compliance within the Lead & Cadmium release.
Bone China Table Ware:
The brilliant on-glaze decoration makes Bone China Tableware special. Shinepukur's lightweight Bone China is thermal shock and chip-resistant making it practical as well as beautiful for the Formal Table. The brilliant whiteness of the translucent body gives the colors a great luminosity and vividness, impossible on any other Tabletop. The Company mow offers about 100 Shapes and over 400 designs; from classical gold rim to trendy floral and geometric Decals.
As the latest venture of the most successful Corporate Group of the Country, (BEXIMCO, since 1965), Shinepukur is blazing the trail in ceramic tableware manufacturing in Bangladesh. The Company offers ar exquisite range of the finest, world-class tableware in Bone China. Shinepukur culminates all its knowledge, skill, efforts, and traditions in superbly crafted Tableware demanded by discerning customers. Incorporate on January 26th 1997, Shinepukur is set on 35 Acres of land at the Beximco Industrial Park at Gazipur, about 35 kilometers north of Dhaka. The plant was commissioned on December 9, 1999. This export-oriented company has a production capacity about 1600 Tons of Bone China per Annum.
PROCELAIN TABLEWARE:
The glaze of Shinepukur Porcelain is unique and peerless, a dexterous preparation of the most experience and professional ceramic technologists in the region. Perhaps the best white Porcelain, exceptionally translucent and crystalline. Shinepukur pioneers in applying microwave-proof gold, a state-the-art user-friendly technology, and edge decoration of tableware. Patterns with such decoration can be used it microwave oven safely. The Porcelain Unit has capacity to produce about 5250 tons per Annum.
Shinepukur tableware is designed to be an affordable luxury. From dinner plates to salt and pepper pots, it offers a complete range of product groups in a variety of shapes, decorations, and patterns. The unique tableware from Shinepukur introduces a new trend in fine dining. Customers are at liberty to choose from full range dinner set, place setting, starter set, tea set, coffee set, soup set etc. serving any desired number of persons.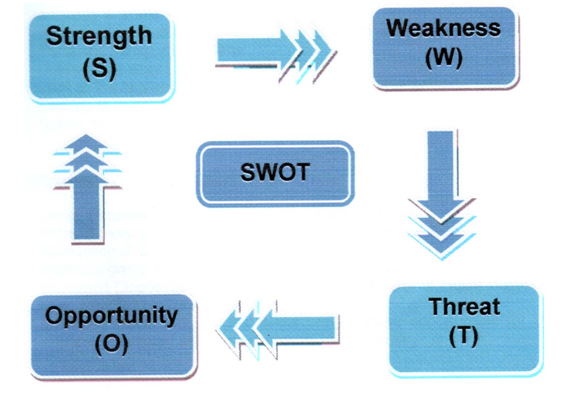 This section identifies the main strength, weakness, opportunities and threats associated with the shinepukur Ceramics Ltd. It involves monitoring the internal (Strength & weakness) and external (opportunities and threats) marketing environment.
Strength:
State of the ant equity control Laboratory
Highly qualities and experienced Technicians
Continuous on-line Quality Assurance.
Microwave and Dishwasher safe
Resistance to Acid and Detergents
Heavy metal release Testing – Compliance within the Lead & Cadmium release
Weakness:
Industry is highly dependent on Rawmafenial
Supplier has ultimate control over the material market.
Hither indirect toy, power & interest rates
Government initiative an incentive in this sector is very in sufficient.
Lower productivity in various Segments
Luck of technological Development that offset the productivity & other activities in whole value chain.
Opportunity:
Large potential domestic & international market.
Markets are gradually shifting towards quality products.
Interposed disposable income & purchasing power of foreign customer open new market development.
Threats:
Competition from other developing countries.
Geographical disadvantage.
To balance the demand & supply.
Threat of new entrance.
 To make balance between price & quantity.
Lower per changing power of Bangladeshi customer.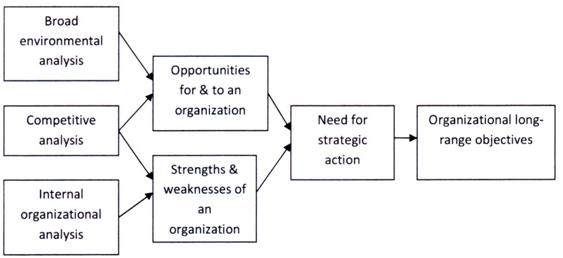 CORPORATE HISTORY:
Year of Establishment                                        :   January 26, 1997 (Incorporated as a public
Ltd. Company)
Year of Operation/commercial production     :   Porcelain- 1st April 1999
Bonechina- 1st November 1999.
Stock Exchange Listing                                       :   18th November 2008
Authorized Capital                                              :   5,000,000,000
Paid up capital                                                     :   6,60,600,000
No of Employeev                                                 :   2,127
Total No. of Securities                                        :   700,23,600
Legal Status                                                         :   Private Ltd. Company
Authorized Capital
Tk. 5000 million
Business Line                                                       :   Manufucturing & marketing of                                             quality
porcelain tableware & high value added
Bonechina tableware.
Corporate Head quarter                                     :   17, Dhanmondi R/A, Road No.-            2, Dhaka- 1205, Bangladesh.
Phone: 880-2-8618220
E-mail                                                                   :beximchq@bol_online.com  website:                http://www.beximco.org
Dhaka- 1205 Bangladesh.
Phone: 880-2-8618220
E-mail: spel@bol_online.com
Website: Http://www.shinepukur.com
Marketing Category                                            :   N
Electronic Share                                                  :   Y
Share Percentage                                                :   Sponsor/Director: 50%
Public & Others: 50%
COMPANY PERFORMANCE:
 Financial Statistics:
| | | | |
| --- | --- | --- | --- |
| Particulars | 2009 | 2008 | 2007 |
| Authorized Capital | 5,000,000,000 | 5,000,000,000 | 5,000,000,000 |
| Paid up Capital | 6,60,600,000 | 6,60,600,000 | 6,60,600,000 |
| Share holders equity | 2478711483 | 2376363149 | 103462888 |
| Turnover | 1695710571 | 1529918239 | 1386130532 |
| Gross Margin | 559200398 | 499392643 | 455662273 |
| Net Profit before tax | 249186649 | 210397136 | 172862878 |
| Net Profit After tax | 172371934 | 179915587 | 130231324 |
| Amount of Dividend | 126.04 | 210.06 | 138.73 |
| Number of Share | 84028320 | 70023600 | 28620000 |
| Share holder's equity | 2478711483 | 2376363149 | 1034628881 |
| Return on paid up Capital | 322243902 | 308691588 | 355161290 |
| Rate of Dividend | 15% | 10% | 10% |
| EPS | 2.05 | 2.14 | 1.86 |
| Number of Share holder | 27803 | 2204 | 1940 |
Key Operating and Financial Data:
| | | | |
| --- | --- | --- | --- |
| Particulars | 2009 | 2008 | 2007 |
| Turnover | 1695710571 | 1529918239 | 1386130532 |
| Cost of goods sold | 1136510173 | 1030525596 | 930468259 |
| Gross Profit | 559200398 | 499392643 | 455662273 |
| Operating expense | 87971260 | 9063779 | 80054090 |
| Operating Profit | 471229138 | 408754864 | 375608183 |
| Financial cost | 209672116 | 188309477 | 203162044 |
| Total Asset | 4645020937 | 4449211423 | 3058685463 |
| Total Current Asset | 1320809490 | 1193107130 | 1263361276 |
| Total Current Liabilities | 1503775825 | 1340348231 | 1142008842 |
| Total Banking Borrowing | 1954411181 | 1902953557 | 1778831707 |
d.     Consumer Sentiment:
Our products are largely affected by changes in consumer sentiment any consumer willingness and ability to borrow & spend money.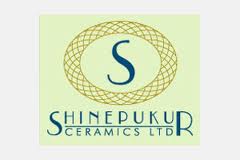 Some are parts:
Financial Performance  of Shinepukur Ceramics Ltd (Part 1)