After being grounded for more than two months because of dust, subfreezing temperatures, and limited power as Jezero Crater experienced winter, NASA's Mars helicopter, Ingenuity, just made its return to the skies. It was Ingenuity's 31st flight on Mars, despite being only a brief hop, and the new colorful photographs shot by the Marscopter give you the impression that you are flying alongside it.
The purpose of the flight was to show that Ingenuity is still functioning properly after the Martian winter as it travels to meet Perseverance in the ancient river delta it is studying.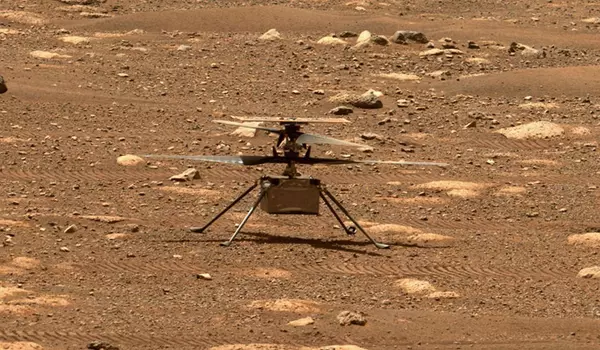 A member of the Perseverance team on Earth who goes by the alias Martian Dennis has since analyzed and published some of the photos that were taken. The colorized photos accurately depict what it would be like to be looking towards the horizon from a position 10 meters (33 feet) above the planet's surface.
Ingenuity traveled approximately 97 meters (318 feet) in 55.6 seconds, as stated in the flight plan, and reached a top speed of 4.75 meters (10.6 feet) per second. Five flights were intended to be completed by the helicopter. It has already been in the air for about an hour and traveled more than 7 kilometers (23,500 feet).