Some internal emails Facebook does not want you to see: Moves in 2017 COO Sheryl Sandberg has known for years that the company offers marketers an estimate of how many people are campaigning with a free advertising plan tool can arrive according to the document.
The filing also revealed that a Facebook product manager for the 'Possible Reach' tool warned that the company should "never" exist without "incorrect data". Unsealed documents relating to a U.S.-class action lawsuit filed in 2018, alleging that Facebook knowingly deceived advertisers by incorporating fake and fake accounts into the 'potential reach' metric.
Facebook has denied the allegations, but acknowledged the appropriateness of the 'potential reach' metric as it did in the 2016 potential – and changed how it worked in 2019. However, litigants have complained to Facebook that they have been misrepresenting the reach of advertising in their 2018 complaint update. Documents filed from a lawsuit filed by WSJ last year included an awkward question asked by a Facebook employee, "How long can we stay away from excesses?" However, filing sections relating to Sandberg and other Facebook officials redirected.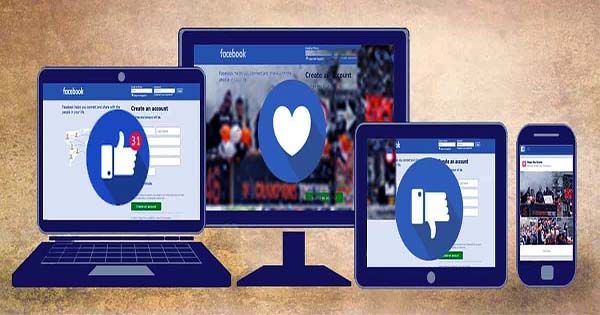 New sealed documents from the suite – which we reviewed – now reveal that in the fall of 2017 Sandberg "admitted in an internal email that he was aware of the potential reach problem year after year".
They repeatedly rejected internal proposals from Facebook to fix the issue of duplicate and duplicate accounts that saw ads on the number of advertisers its platform showed – citing the impact on revenue as the reason it did not work. In early 2018, Facebook estimated that there was a 10% risk of removing duplicate accounts rather than filing without a copy. The tool that Facebook management has shown to advertisers based on "people-based marketing" has rejected the suggestion of an employee to change the language and to remove the words "people" and "reach" for the word "more accurate." Facebook's price was at the heart of the offer."
The filing further states that Product Manager Yaron Fidler made a fixed proposal for the tool, which would reduce its number, in order to 'reach potential'. His proposal rejected based on Facebook's Matrix leadership, saying it would have a "significant" impact on the company's earnings – to which Fidler responded: "We should not give the fact that this is based on inaccurate data."
In 2016, when Facebook released an update to the Metrics – a few weeks after it was released, it exceeded the average view bar published as it sought to regain advertisers' confidence in its reporting tools – the technology giant also announced a new channel to increase metrics regular data on ", which is called Matrix FYI.
This is where it created the aforementioned ambiguity of accuracy issues with 'potential reach' – then writing that it "improves our approach to sampling and outsourcing potential audience sizes" to help provide a more accurate estimate for a specific target audience and multiple platforms. Better accounts for visitors across (Facebook, Instagram and listener networks)"
"In most cases, advertisers should expect to see less than a 10% change (increase or decrease) in the audience sizes displayed on this tool," it was then added. However, the December 2016 blog post did not elaborate on the nature of the accuracy issues that Facebook felt needed to be improved – read more like another classic piece of the Facebook crisis PRA.
The class action lawsuit, which has already complained that instead of accepting internal proposals to address the legitimate issues of 'possible reach', Facebook has instead "developed talking points to reject the truth". However, litigants argue that changes to the tool that give advertisers a guess as soon as they start creating a campaign – and so when they decide / consider / how much money to spend with Facebook – does not quite fix the people who see the ad on Facebook. Not metrics related to the potential audience.
An analyst report back in 2017 found that Facebook's advertising platform claimed to reach a few million more users in the United States within a certain age, more than the official census data for living in the country.
Asked about the latest batch of unsigned court documents related to the lawsuit – Facebook's COO told staff that he had known about the "problem" of advertising tools "for years before the fall of 2017″ – Facebook sent us this statement, responsible for a spokesman: Complaints are unqualified and we will stand firm."
Problems with self-reporting metrics have been a recurring theme for Facebook Last year, the tech giant made another point on this front – saying that its "conversion lift" ad tool had a code error that meant it miscalculated the number of sales from several advertisers' ad impressions.
The "technical issues" with Facebook's internal calculations of the effectiveness of third-party functionality meant advertisers saw skewed data that they could use to determine how much they had to spend on its platform.