Fresh archaeological discoveries have revealed a particularly bloody story from the Spanish colony of Mexico. Archaeologists have unearthed the remains of women and children who slaughtered and mutilated by Spanish colonialists in the ruins of the Aztec-affiliated city of Tecoaque. They suspect, however, that it was not a random act of violence, but a gesture of revenge in response to the catastrophe that occurred several months ago.
In 1520, about 450 people, including dozens of infantry, abandoned and cannibalized in the town of Tecoaque in a mixture of Spanish men, women and children and indigenous cultures. Their flesh eaten and many of their bones engraved on trophies. When Hernán Cortés, one of the leading Spanish conquerors, heard of the massacre, he ordered Gonzalo de Sandoval to take a violent revenge in early 1521.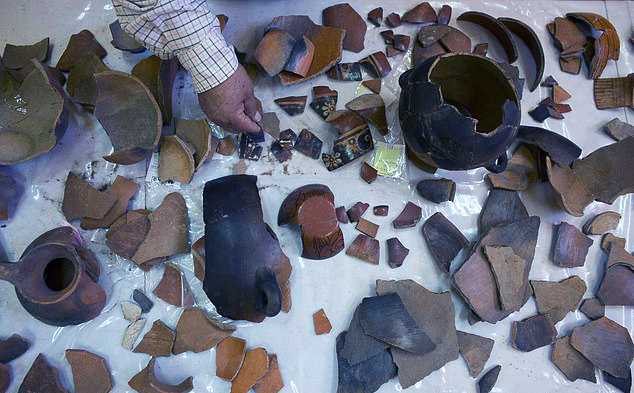 The story recently co-created by the Mexico National Institute of Anthropology and History (INHA) using new archaeological evidence and historical narratives, such as Bernal Dodge del Castillo's True History of the New Spain and the Third Letter. Recent excavations at Tecoaque- meaning "the place where they ate" in Aztec Nahuatl – have uncovered more than 25,000 specimens and are under investigation.
It will be that the population of the city increased sharply after they accepted these sacrifices, probably flooding the people of the surrounding area to take part in the sacrificial rites. Excavations also show that Tecoaque began strengthening himself by building a wall around the city at this time. NNAHA archaeologist Enrique Martínez Vargas says this suggests that the inhabitants of Tecoaque knew that the counter-attack was on the horizon. Unfortunately, for them, their defense had no resemblance to the forces of de Sandoval. "Some of the fighters stationed in the city were able to escape, but women and children remained the main victims," ​​Vargas explained in a press release.
He adds, "A 120-meter stretch of road proves this to be true, discovering the skeleton of a woman who seems to have 'protected' the remains of ten children between the ages of five and six, as evidence of the recovery of bones cut in the floors. Children protected in their rooms, they evolved. Temples also burned and sculptures of the gods, beheaded; thus, the site was destroyed, which represented the resistance of the Cortes, "Vargas continues.
The following year, in August 1521, Tenochtitlán, the capital of the Aztecs, captured and the Aztec Empire was shattered. Mexico fell to the Courts and became part of the Spanish Empire.