Bixby: Samsung's New Virtual Assistant
Samsung has confirmed that Bixby is alive and real (in virtual terms, of course) and that Bixby isn't just something that's going to be limited to mobile devices, but common to a wide range of Samsung devices. Google, Apple, Amazon, and Microsoft are all known for having smart, artificial intelligence-equipped digital assistants, and now user can add Samsung into that mix.
Bixby was officially confirmed on 20 March 2017 via a blog post from Samsung. It has been confirmed that Bixby will be on the Samsung Galaxy S8, which will debut 29 March and probably go on sale 21 April in the US.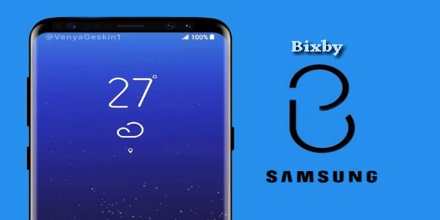 Bixby will feature in the Samsung Galaxy S8 (and we assume the Galaxy S8 Plus too) – which will launch on March 29 (2017) – but the assistant won't be exclusive to these handsets. It aims to reduce the amount of friction users have with voice commands, and forcing fewer people to revert back to using the touch screen controls.
Samsung announced at TechCrunch Disrupt in November 2016 that it was developing its first voice assistant based on technology gained through its acquisition of Viv, an artificial intelligence firm run by Dag Kittlaus, co-creator of Apple's Siri. Samsung bought Viv a month earlier, with the purpose of going toe-to-toe with Apple's Siri, Google Assistant, Amazon's Alexa, and Microsoft's Cortana.
In November 2016, it was revealed Samsung had filed for a trademark in South Korea that sought the protection of the word "Bixby". The trademark application explained that the brand would be used for computer software for personal information management, mobile and PC apps uses for voice recognition, and software enabling hands-free use of a mobile phone through voice recognition.
Bixby is still a work in progress, with Samsung stating "Bixby will be our first step on a journey to completely open up new ways of interacting with user's phone.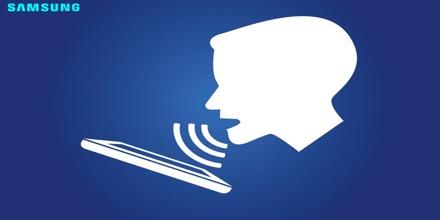 "At the launch of the Galaxy S8, a subset of pre-installed applications will be Bixby-enabled. This set will continue to expand over time."  That means Bixby could be rather limited at first, which may make it a harder to convince consumers of its use as they'll be hoping for a feature-packed offering such as Amazon's Alexa on the Echo and Echo Dot.
Bixby is an Intelligent User Interface
Bixby is capable of developing a new interface to our devices, or devices that are going to host Bixby." It's designed to let user seamlessly switch between voice commands and touch interfaces, and help them along various steps of their task. Samsung says this is different from other assistants, which try to complete every task from start to finish and fail completely if they are unable to. "Bixby will be smart enough to understand commands with incomplete information and execute the commanded task to the best of its knowledge, and then will prompt users to provide more information and take the execution of the task in piecemeal," explains the company in its blog post. Bixby may not be able to do everything at first, but it will get user as far along as it can in the task before they have to intervene.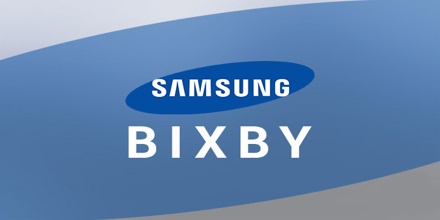 Samsung also knows it can't compete with Google, Microsoft, Amazon, and others when it comes to raw machine learning power and putting vast amounts of information at user's fingertips, so it's using Bixby to solve a simpler task that those companies have largely ignored. Samsung's goal is to have Bixby be able to perform every task that you can do with touch via voice.
Main Features of Bixby
Bixby is a complete solution: it is designed to let user carry out a full range of interactions, rather than launching an app for example, or carrying out a single task. Samsung says that Bixby will be able to do just about everything user can do with an app using touch.
Galaxy S8 Bixby button: Samsung has confirmed that the Samsung Galaxy S8 will have a dedicated Bixby button, meaning it's going to be central to the experience.
System-wide S Voice successor: Samsung used to push S Voice as a service, but that's generally gone into decline and Google Voice has subsequently become a much better system. Google Voice is linked into Google Assistant now, and for Samsung, Bixby will come into play.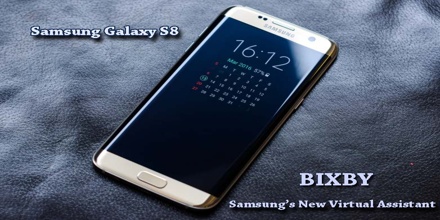 Contextual search and visual search: Bixby will also offer answers and actions based on context, just like Google Assistant, and it will provide visual search and act as an OCR tool using the camera of the Galaxy S8. The standard camera app will feature its own Bixby button. This is all yet to be confirmed.
Bixby Pay: Samsung could include technology that will allow you to process payments through voice commands. The feature is supposedly being developed under the name Bixby Pay.
Home appliances: Injong Rhee, chief technology officer for Samsung's mobile division, told The Wall Street Journal in October that the Galaxy S8 would feature technology from Viv Labs that offers services "significantly differentiated" from Siri, Google Assistant, etc. He said Samsung is planning to use the Galaxy S8 as a "springboard to expand" its AI technology into its other products, like home appliances.
Bixby understands natural language: this means that user's don't need to use set phrases, but they can give incomplete information and Bixby can interpret and take action. Natural language recognition has been key to the rise of Alexa, for example, and is now a key element of modern AI.