Biography of Anne Sexton
Anne Sexton – American poet.
Name: Anne Gray Harvey
Date of Birth: November 9, 1928
Place of Birth: Newton, Massachusetts, United States
Date of Death: October 4, 1974 (aged 45)
Place of Death: Weston, Massachusetts, United States
Father: Ralph Churchill Harvey
Mother: Mary Gray Staples
Occupation: Poet
Spouse: Alfred Muller Sexton II (m. 1948–1973)
Children: Joyce Ladd Sexton, Linda Gray Sexton
Early Life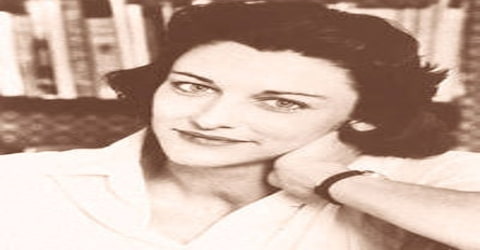 Anne Sexton was an influential American poet who was born November 9, 1928, in Newton, Massachusetts, United States. She has known for her highly personal, confessional verse. She won the Pulitzer Prize for poetry in 1967 for her book Live or Die. Her poetry details her long battle with depression, suicidal tendencies, and various intimate details from her private life, including relationships with her husband and children whom it was later revealed she physically and sexually assaulted.
Although she had written some poetry in childhood, it was not until the later 1950s that she began to write seriously. Her poems, which showed Lowell's influence, appeared in Harper's, The New Yorker, Partisan Review, and other periodicals, and her first book, To Bedlam and Part Way Back, was published in 1960. The book won immediate attention because of the intensely personal and relentlessly honest self-revelatory nature of the poems recording her nervous breakdown and recovery. Their imagery was frequently brilliant, and their tone was both sardonic and vulnerable.
One of her best works was 'Live or Die', published in 1966, which was a collection of poems mostly in free-verse and rhythm. This book won her the Pulitzer Prize in 1967. It is interesting to note that her writing began only as a therapy, as her therapist encouraged her to write about her thoughts and feelings. It was her poems about her psychiatric struggles which led to her writing and publishing books. The victim of a troubled childhood, she suffered from psychological issues throughout her life. A difficult marriage and the birth of her children only worsened her mental health. Despite living a life of materialistic comfort, she had never experienced true happiness. A series of volatile sexual affairs further complicated her life which ended tragically at the age of 45.
She also wrote a number of children's books with poet Maxine Kumin, including Eggs of Things (1963), Joey and the Birthday Present (1971), and The Wizard's Tears (1975).
Childhood, Family and Educational Life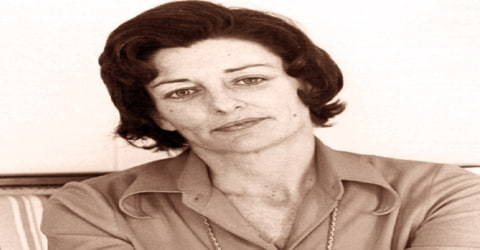 Anne Sexton, original name Anne Gray Harvey, was born on 9 November 1928, in Newton, Massachusetts. Her father was Ralph Harvey, a successful woolen manufacturer and her mother was Mary Gray Staples. Though she was raised in comfortable middle-class circumstances in Weston, Massachusetts, she was not at all happy with her life. Though she didn't have a good relationship with her parents, she shared a close bond with her maiden great-aunt 'Nana' (Anna Dingley), who lived with the family during her adolescence. She had two older sisters, Jane Elizabeth (Harvey) Jealous (1923–1983) and Blanche Dingley (Harvey) Taylor (1925–2011).
The youngest of three sisters, Anne was the baby of the family, always craving attention and loving to be held. Growing up, Anne saw her eldest sister, Jane, become Daddy's girl, while her other sister Blanche, became reknown as the smart one of the three, love to read and the only one to go to college.
Anne Harvey spent most of her childhood in Boston. In 1945 she enrolled at Rogers Hall boarding school, Lowell, Massachusetts, later spending a year at Garland School. She studied with the poet Robert Lowell at Boston University and also worked as a model and a librarian.
Personal Life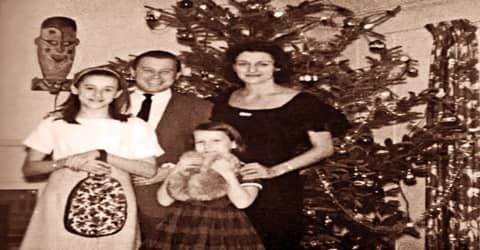 On August 16, 1948, at the age of 19, Anne Sexton married Alfred Muller Sexton II and they remained together until 1973. She gave birth to her first child, Linda Gray Sexton, in 1953, and second child, Joyce Ladd Sexton, in 1955.  After the birth of her first daughter, she suffered her first breakdown and was admitted to a neuropsychiatric hospital. Her depression worsened after the birth of her second daughter and she sought therapy once again.
It was during the treatment that her therapist urged her to start writing about her thoughts and feelings. This led to her joining various writing groups, which in turn led to her friendship with many other poets like Robert Lowell, George Starbuck, and Sylvia Plath.
She did not have a good relationship with her children as well and is said to have resorted to abusing them on several occasions. One of the main reasons behind her mental illnesses was believed to be sexual abuse by her parents during her childhood, which led to fear and trauma from an early age.
Anne Sexton had shared some tapes with her doctor, which was released after her death. Those tapes are said to have revealed her inappropriate behavior towards her daughters. She also allegedly had an affair with one of her therapists, which was another reason for controversy during her lifetime. It is believed that this affair might have been the reason behind her suicide in 1974.
Career and Works
Sexton suffered from severe mental illness for much of her life, her first manic episode taking place in 1954. After the second episode in 1955, she met Dr. Martin Orne, who became her long-term therapist at the Glenside Hospital. It was Dr. Orne who encouraged her to write poetry.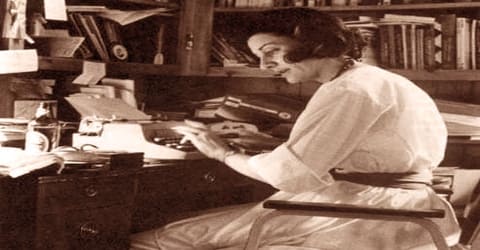 Attending a poetry workshop led by John Holmes marked the beginning of her literary career. A good number of her poems was accepted by 'The New Yorker', 'Harpers' Magazine' and 'Saturday Review'. Later she went to Boston University to study and soon she mastered the techniques of poetry which led to her gaining widespread attention.
Sexton's poetic career was encouraged by her mentor W.D. Snodgrass, whom she met at the Antioch Writer's Conference in 1957. His poem "Heart's Needle" proved inspirational for her in its theme of separation from his three-year-old daughter. Sexton first read the poem at a time when her own young daughter was living with her mother-in-law. She, in turn, wrote "The Double Image", a poem which explores the multi-generational relationship between mother and daughter. Sexton began writing letters to Snodgrass and they became friends.
In 1958, Anne enrolled in Robert Lowell's graduate writing seminar at Boston University, where she met Sylvia Plath and George Starbuck. In 1959, she was awarded the Audience Poetry Prize. With this award, Anne began work to publish the first of her books of poetry entitled To Bedlam and Part Way Back. The publishment of this book spurred Anne to keep writing and led to national recognition of her work.
In an interview, Anne Sexton discussed the influence Snodgrass had on her and her work. She claimed to be strongly influenced by Snodgrass's 'Heart's Needle.' She also talked about how everyone criticized and discouraged her. They used to think her works were too personal and confessional and advised her to change her writing style. But Snodgrass's works gave her the inspiration to continue writing in her own style.
In 1960, her collection of poetry 'To Bedlam and Part Way Back' was published, which received much appreciation and positive reviews.
In the late 1960s, the manic elements of Sexton's illness began to affect her career, though she still wrote and published work and gave readings of her poetry. She collaborated with musicians, forming a jazz-rock group called Her Kind that added music to her poetry. Her play Mercy Street, starring Marian Seldes, was produced in 1969, after several years of revisions. Sexton also collaborated with the artist Barbara Swan, who illustrated several of her books.
Within 12 years of writing her first sonnet, she was among the honored poets in the U.S.: a Pulitzer Prize winner, a fellow of the Royal Society of Literature and the first female member of the Harvard chapter of Phi Beta Kappa.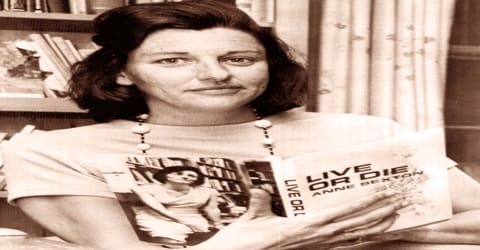 With the publication of her books 'Love Poems' (1969) and 'Transformations' (1971), she gained quite a good reputation. 'Transformations', which was one of her feminist works, showed her becoming less of a confessional writer and more of a critic of cultural practices, and more inclined to look outside her own persona for material.
She used to write openly about subjects like menstruation, abortion, incest, adultery, and drug addiction at a time when none of those topics were considered proper topics for poetry. This made her a subject of controversy.
Beginning in 1969, Anne published her book entitled Love Poems, following this book she continued work on her play Mercy Street until the fall where she began teaching a poetry seminar at Boston University. The success of her seminar led to her appointment as a lecturer at Boston University, in 1970 and her eventual award of full professorship, in 1972.
Anne Sexton wrote 'Transformations' a book of poem-stories which was a strange retelling of seventeen Grimms fairy tales, like 'Snow White', 'Frog Prince', and 'Red Riding Hood.' The retelling of these popular tales was accomplished in a very personalized way that was much appreciated by the critics.
She wrote 'The Awful Rowing Toward God' which was published posthumously in 1975. Her meeting with a Catholic Priest who had given her the willpower and desire to continue living and writing inspired her in writing this book. She also analyzed various things in this book like the existence of God, as well as the meaning of life.
Awards and Honor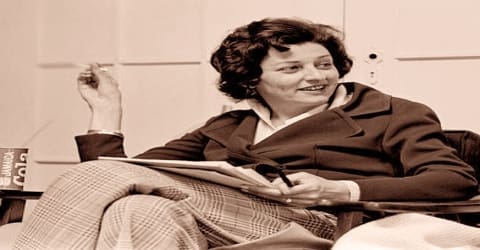 In 1965, Anne Sexton was elected a Fellow of the Royal Society of Literature in London.
Anne Sexton won the Pulitzer Prize for Poetry in 1967 for her book 'Live or Die'.
In June 1968 Anne Sexton was awarded honorary Phi Beta Kappa from Harvard becoming the first woman ever to join the 187-year-old chapter.
She was a fellow of the Royal Society of Literature. She was the recipient of a Guggenheim Fellowship and also held professorships at two reputed universities of America: Colgate University and Boston University.
Death and Legacy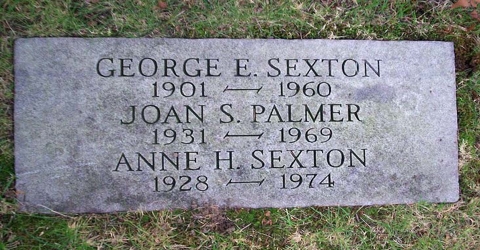 (Grave of Anne Sexton, located at Forest Hills Cemetery in Jamaica Plain, Massachusetts)
Anne Sexton committed suicide on 4 October 1974. She locked herself in her garage and started the engine of her car and died by carbon monoxide poisoning. She is buried at Forest Hills Cemetery & Crematory in Jamaica Plain, Boston, Massachusetts.
In an interview over a year before her death, she explained she had written the first drafts of The Awful Rowing Toward God in 20 days with "two days out for despair and three days out in a mental hospital." She went on to say that she would not allow the poems to be published before her death.
The Awful Rowing Toward God (1975), 45 Mercy Street (1976, edited by her daughter, Linda Gray Sexton), and Uncollected Poems with Three Stories (1978) were published posthumously. Anne Sexton: A Self-Portrait in Letters, edited by Lois Ames and Linda Gray Sexton, was published in 1977 and No Evil Star: Selected Essays, Interviews, and Prose in 1985.
Peter Gabriel dedicated his song "Mercy Street", from his 1986 album So to Sexton. She has been described as a "personal touchstone" for Morrissey, former lead singer, and lyricist of The Smiths. She is commemorated on the Boston Women's Heritage Trail.
Information Source: