Purchase now and pay later Consumers increasingly turned to alternatives to credit to delay paying for purchases in full, and providers like Affirm, Klarna, Afterpay, and others have seen their companies grow in leaps and bounds. Now, a Berlin-based startup called Billie, which has established a comparable service aimed specifically for B2B transactions, is benefiting from the swelling tide. The company has raised $100 million in a Series C round of funding, which it will use to expand the breadth of BNPL-style services it offers to businesses buying goods Europe and beyond.
The deal reflects not just how popular BNPL has become as a payments stack concept, but also how eager investors are to join in on the action: the funding comes in at a $640 million valuation, up roughly 4x since the company's last round, a $35 million (€30 million) Series B in 2019. According to Billie, this is the largest financing ever in the B2B BNPL area, which is becoming increasingly crowded: competitors in this category include Resolve, an Affirm spinout, and Tillit, which supported by Sequoia Capital (which also backs Klarna). Billie's round is especially remarkable because it includes a unique mix of financial and strategic backers. Dawn Capital, a B2B startup specialist based in London, led the round, which also included internet behemoth Tencent and Klarna, as well as prior backers Creandum, Speedinvest, Picus, and GFC.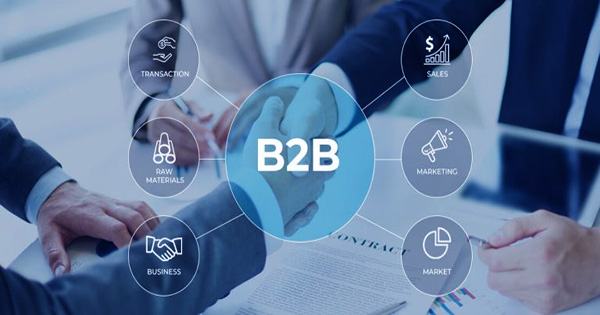 Klarna's investment follows a substantial strategic agreement between the two companies. According to Matthias Knecht, co-founder and co-CEO of Billie, the two are integrating their service, which means that if Billie has a stronger payments relationship but a consumer transaction arises, Klarna will handle the sale; and if Klarna is present but Billie is not, and a business is doing the buying, Billie's services will kick in.
In connection with that, the company is also announcing a $200 million per month debt refinancing from a consortium of German banks led by VVRB (Vereinigte Volksbank Raiffeisenbank eG), with Raisin Bank and Varengold Bank also participating. Billie has been in the industry since 2016, and she was working on the notion of "BNPL" long before it was a well-known concept and phrase, as part of a larger suite of solutions to help businesses with their incoming and outgoing payment needs. Its goal was straightforward: because B2B transactions account for more than twice the volume of B2C transactions, additional tools should be available for businesses, particularly small and medium-sized firms, to make those transactions as simple to handle as B2C transactions.