Bill Gates Biography
Background:
Entrepreneur. Born William Henry Gates, III, on October 28, 1955, in Seattle, Washington. Gates began to show an interest in computer programming at the age of 13 at the Lakeside School. He pursued his passion through college. Striking out on his own with his friend and business partner Paul Allen, Gates found himself at the right place at the right time. Through technological innovation, keen business strategy, and aggressive competitive tactics he built the world's largest software business, Microsoft. In the process he became one of the richest men in the world. Bill Gates is one of the most influential people in the world. He is cofounder of one of the most recognized brands in the computer industry with nearly every desk top computer using at least one software program from Microsoft. According to the Forbes magazine, Bill Gates is the richest man in the world and has held the number one position for many years.

Gates was born and grew up in Seattle, Washington USA. His father, William H. Gates II was a Seattle attorney and his mother, Mary Maxwell Gates was a school teacher and chairperson of the United Way charity. Gates and his two sisters had a comfortable upbringing, with Gates being able to attend the exclusive secondary "Lakeside School".
Bill Gates started studying at Harvard University in 1973 where he spent time with Paul Allen. Gates and Allen worked on a version of the programming language BASIC that was the basis for the MITS Altair (the first microcomputer available). He did not go on to graduate from Harvard University as he left in his junior year to start what was to become the largest computer software company in the world; Microsoft Corporation.
Career:
Bill Gates is cofounder, chairman and chief software architect of Microsoft, the most successful software company in the world, renowned for making software that is powerful and innovative while still being user friendly. Microsoft now employs more than 55,000 people in 85 countries.
William H Gates III commonly known as Bill Gates was born on 28th October 1955 and raised in Seattle along with his two sisters. Bill became interested in programming at an early age while attending one of Seattle's most exclusive schools. Gates soon befriended a student named Paul Allen and together using the schools minicomputer they practiced their skills.
They turned to a computing company, in exchange for free use of a more powerful computer they searched for bugs in the computers system while also learning new languages. Bill went on to Harvard University and while there teamed up with Paul to write a new version of Basic programming language for the first personnel computer the Altair 8800. The company was impressed with Gates and Allen's work and licensed the software resulting in Gates and Allen forming the company Microsoft to develop software for other companies. Bill dropped out of Harvard to spend more time on the new business.
Their break came when they developed an operating system called MS-DOS for the first IBM personnel computer, and later managed to persuade other manufactures to standardize their systems to run MS-DOS. This standardization started a new computer industry boom throughout the 1980's as MS-DOS took hold of the market and gained popularity, Microsoft also started developing applications such as word processors.
Microsoft announced Windows 1.0 in 1983, which promised a graphical user interface (GUI) better graphics and multitasking. However the final product was not released for another 2 years until 1985, with very few compatible applications Windows did not sell well.
Over the next five years Microsoft released a number of upgraded windows 2.0 versions which added many programs, versatility and features. As Microsoft grew, its share price sky rocketed, and at the age of 31 Bill Gates became the youngest self-made billionaire in American history.
In 1990 Microsoft headed by Bill Gates created a new version of Windows called Windows 3.0 with a much improved GUI and features which sold more than 10 million copies, quickly followed by Windows 3.1, 3.11 and workgroups which added networking support. Building on their success Microsoft developed Windows 95 followed by windows 98, 2000, Millennium Edition and The current version Windows XP. Each new windows release has seen Microsoft gain more market share and along with their popular applications such as Office, games etc has seen Bill Gates become the richest man in the world worth an estimated US$46 billion.
Gates also has interests in other business having many investments and positions in company's including Corbis Corporation, Berkshire Hathaway Inc, and Telexes Corporation. In 1998 Gates gave up his role as CEO to focus on development of new technology and products.
Bill Gates married Melinda French Gates in 1994 and has three children, Jennifer, Rory and Phoebe. Both Bill and Melinda are keen Philanthropist's starting the Bill and Melinda Gates Foundation which has committed more than $3.2 billion to global health, $2 billion to improve learning opportunities to low income families, $477 million to community projects and more than $488 million to special projects and annual giving campaigns.
Present Condition of Business:
In 1980, IBM approached Microsoft to write the BASIC interpreter for its upcoming personal computer, the IBM PC. When IBM's representatives mentioned that they needed an operating system, Gates referred them to Digital Research (DRI), makers of the widely used CP/M operating system. IBM's discussions with Digital Research went poorly, and they did not reach a licensing agreement. IBM representative Jack Sams mentioned the licensing difficulties during a subsequent meeting with Gates and told him to get an acceptable operating system. A few weeks later Gates proposed using 86-DOS (QDOS), an operating system similar to CP/M that Tim Paterson of Seattle Computer Products (SCP) had made for hardware similar to the PC. Microsoft made a deal with SCP to become the exclusive licensing agent, and later the full owner, of 86-DOS. After adapting the operating system for the PC, Microsoft delivered it to IBM as PC-DOS in exchange for a one-time fee of $50,000. Gates did not offer to transfer the copyright on the operating system, because he believed that other hardware vendors would clone IBM's system.[30] They did, and the sales of MS-DOS made Microsoft a major player in the industry.
1975–1984: Founding:
Following the launch of the Altair 8800, William Henry Gates III, (known as Bill Gates) called the developers of a new microcomputer, Micro Instrumentation and Telemetry Systems(MITS), offering to demonstrate an implementation of the BASIC programming language for the system. After the demonstration, MITS agreed to distribute Altair BASIC. Gates left Harvard, moved to Albuquerque, New Mexico where MITS was located and founded Microsoft there. The company's first international office was founded on November 1, 1978, in Japan, titled "ASCII Microsoft" (now called "Microsoft Japan"). On January 1, 1979, the company moved from Albuquerque to a new home in Bellevue, Washington. Steve Ballmer joined the company on June 11, 1980, and later succeeded Bill Gates as CEO.

Among pre-IBM-PC products were the software package TASC (The AppleSoft Compiler), which compiled a BASIC program into Apple machine language, and the hardware product Microsoft, an add-on Z80 processor card for the Apple II and compatible computers which allowed the use of the CP/M operating system instead of Apple soft and Apple DOS. In 1980, Microsoft entered the operating system business with its own version of Unix, called Xenix, which it licensed to various computer vendors.
DOS (Disk Operating System) was the operating system that brought the company its first real success. On August 12, 1981, after negotiations with Digital Research failed, IBM awarded a contract to Microsoft to provide a version of the CP/M operating system, which was set to be used in the upcoming IBM Personal Computer (PC). For this deal, Microsoft purchased a CP/M clone called 86-DOS from Seattle Computer Products, which IBM renamed to PC-DOS. Later, the market saw a flood of IBM PC clones after Columbia Data Products successfully cloned the IBM BIOS, and by aggressively marketing MS-DOS to manufacturers of IBM-PC clones, Microsoft rose from a small player to one of the major software vendors in the home computer industry. The company expanded into new markets with the release of the Microsoft Mouse in 1983, as well as a publishing division named Microsoft Press.
1985–1994: IPO, OS/2 and Windows:
In August 1985, Microsoft and IBM partnered in the development of a different operating system called OS/2. On November 20, 1985, Microsoft released its first retail version of Microsoft, originally a graphical extension for its MS-DOS operating system. On March 13, 1986 the company went public with an initial public offering (IPO), with a starting initial offering price of $21.00 and ending at the first day of trading as at US $28.00. The ensuing rise of the stock price has made four billionaires and an estimated 12,000 millionaires from Microsoft employees. In 1987, Microsoft eventually released their first version of OS/2 to OEMs.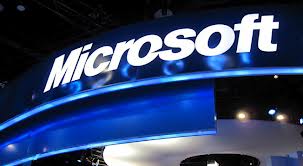 The sign at a main entrance to the Microsoft corporate campus. The Redmond Microsoft campus today includes more than 750,000 m² (approx. 8 million square feet) and over 30,000 employees.[30]
In 1989, Microsoft introduced its flagship office suite, Microsoft Office. The software bundled separate office productivity applications, such as Microsoft Word and Microsoft Excel. On May 22, 1990 Microsoft launched Windows 3.0. The new version of Microsoft's operating system boasted such new features as streamlined user interface graphics and improved protected mode capability for the Intel 386processor; it sold over 100,000 copies in two weeks. Windows. In the ensuing years, the popularity of OS/2 declined, and Windows quickly became the favored PC platform.
According to The Register, Novell, an owner of WordPerfect for a time, alleged that Microsoft used it's inside knowledge of the DOS. Eventually, Microsoft Office became the dominant business suite, with a market share far exceeding that of its competitors.
In 1993, Microsoft released Windows NT 3.1, a business operating system with the Windows 3.1 user interface but an entirely different kernel.
1995–2005: Internet and legal issues:
In 1995, Microsoft released Windows 95, a new version of the company's flagship operating system which featured a completely new user interface, including a novel start button; more than a million copies of Microsoft Windows 95 were sold in the first four days after its release. The company also released its web browser, Internet Explorer, with the Windows 95 Plus! Pack in August 1995 and subsequent Windows versions.
On, May 26, 1995, following Bill Gate's internal "Internet Tidal Wave memo",Microsoft began to redefine its offerings and expand its product line into computer networking and the World Wide Web. On August 24, 1995, it launched a major online service, MSN (Microsoft Network), as a direct competitor to AOL. MSN became an umbrella service for Microsoft's online services. The company continued to branch out into new markets in 1996, starting with a joint venture with NBC to create a new 24/7 cable news station, MSNBC. Microsoft entered the personal digital assistant (PDA) market in November with Windows CE 1.0, a new built-from-scratch version of their flagship operating system, specifically designed to run on low-memory, low-performance machines, such as handhelds and other small computers. Later in 1997, Internet Explorer 4.0 was released for both Mac and Windows, marking the beginning of the takeover of the browser market from rival Netscape.
The year 1998 was significant in Microsoft's history, with Bill Gates appointing Steve Ballmer as president of Microsoft but remaining as Chair and CEO himself. The company released Windows 98, an update to Windows 95 that incorporated a number of Internet-focused features and support for new types of devices. On April 3, 2000, a judgment was handed down in the case of United States v. Microsoft, calling the company an "abusive monopoly" and ordering the company to split into two separate units. Part of this ruling was later overturned by a federal appeals court, and eventually settled with the U.S. Department of Justice in 2001.
In 2001, Microsoft released Windows XP, the first version that encompassed the features of both its business and home product lines. Before XP was released, Microsoft had to maintain both the NT and the 9x codebase. XP introduced a new graphical user interface, the first such change since Windows 95. In late 2001, with the release of the Xbox, Microsoft entered the multi-billion-dollar game console market dominated by Sony and Nintendo.[16] Microsoft encountered turmoil in March 2004 when antitrust legal action was brought against it by the European Union for abusing its current dominance with the Windows operating system (see European Union Microsoft antitrust case), eventually resulting in a judgment to produce new versions of its Windows XP platform—called Windows XP Home Edition N and Windows XP Professional N—that did not include its Windows Media Player, as well as a fine of €497 million ($613 million).
2006–present: Vista, Windows 7, and other transitions:
On June 27, 2008, Bill Gates retired from day-to day activities in the company, following a two year transition period from his role as Chief Software, which was taken by Ray Ozzie, but remained the company's chairman, head of the Board of Directors and would act as an adviser on key projects. Windows Vista, released in January 2007, was Microsoft's latest operating system and had sold 300 million copies by December 2008. Microsoft Office 2007, released at the same time, features a "Ribbon" user interface which is a significant departure from its predecessors. Relatively strong sales of both titles helped to produce a record profit in 2007.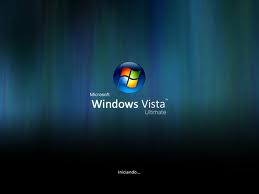 Microsoft announced on February 21, 2008 that it will share information about its products and technology to make it easier for developers to create software that works with its products. And followed that up by providing such information. However, the European Union continued to demonstrate its dissatisfaction with the company for its lack of compliance with the March 2004 judgment and subsequently, on February 27, 2008 imposed a fine of €899 million ($1.4 billion), then the largest fine in the history of EU competition policy.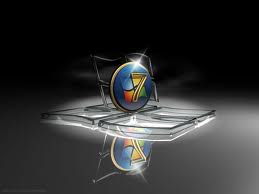 In its January 2009 report of financial results, Microsoft announced layoffs of up to 5,000 employees in response to slowing economic activity due to the ongoing financial crisis. Despite this, on February 12, 2009, Microsoft announced its intent to open a small chain of Microsoft-branded retail stores. David Porter, a former executive at Wal-Mart and DreamWorks, was named corporate vice president of Retail Stores. On October 22, 2009 the first retail Microsoft Store open in Scottsdale, Arizona, the same day Windows 7 was officially released to the public. Microsoft focused on refining Vista with ease of use features and performance enhancements with Windows 7, rather than a large reworking of Windows.
At present microsoft has released their latest operating system which is windows 8.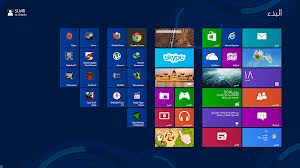 Conclusion:
In addition to extending Microsoft's success, Gates also turned his attention to philanthropy, including the establishment of the Bill and Melinda Gates Foundation. Gates and his wife endowed the foundation with $24 billion to support philanthropic initiatives in the areas of global health and learning. For example, Gates made plans in February 2004 to donate $82.9 million for research to develop a new vaccine against tuberculosis. In addition to his duties at Microsoft and his efforts in philanthropy, Gates sat on the board of ICOS, a company that specialized in protein-based and small-molecule therapeutics.
The list of achievements of Bill Gates is so long that a book can be written about it. Some of his achievements are mentioned below:
1. Bill Gates was honored by Queen Elizabeth. He was given the title of 'Knight Commander of the Order of the British Empire'.
2. Time Magazine included his name in '100 most influential people of 20th century'. His name was continuously there from 2004 till 2006.
3. He has received doctorates from various universities and institutes like Harvard University and The Royal Institute of Technology.
4. Bill Gates and his wife have done many generous works for the welfare of the society. For this, they have received the award of 'Order of the Aztec Eagle' in Mexico.
5. Sunday Times included his name in its Power List in 1999.
6. Forbes Magazine listed his name in 'The World's Richest People' from the year 1995 to 2007.
7. Berkshire Hathaway, an investment company, approached him to be the Director of the company.
Bill Gates – A Successful Entrepreneur
Bill Gates is one of the most successful entrepreneurs of the world. He is able to run a successful and a profitable entrepreneurship for many years and even today, we cannot survive in this competitive world without it. Vision and dedication are the key factors of being a successful entrepreneur and these skills were present in Bill Gates from the beginning. He has got the skills to identify the most suitable employee for recruitment. The success of Microsoft is the true example of the entrepreneurial skills of Bill Gates. The success story of Bill Gates is highly motivating for all the upcoming entrepreneurs. His hard work, dedication and self-confidence helped him to earn everything he has. He is a simple man and slightly conservative in regards of money although he is one of the richest people of the world. The youth can take inspirations from the life of Bill Gates. So it can be concluded that Bill Gates is one of the ideal personalities of the world who has honestly contributed towards the world's success.