According to a recent study published in the journal Nature Communications, the once-pristine snow of Antarctica is becoming progressively polluted by nasty black carbon emitted by tourist ship engines. A multinational team of scientists recently surveyed 28 locations throughout a 2,000-kilometer (1,242-mile) stretch from the northern point of Antarctica to the southern Ellsworth Mountains for amounts of black carbon, or soot, created by incomplete fossil fuel combustion. Their findings revealed that black carbon levels in the snow around research facilities and tourist landing places were substantially higher than background levels.
The darkening of the snow absorbs more solar radiation, making it more sensitive to melting, a process known as the albedo effect. The changes may be imperceptible to the human eye, but the gradual darkening of the snow can have substantial consequences. According to the researchers, the black carbon causes an extra 23 millimeters (0.9 inches) of comparable snowmelt each summer, with each visitor responsible for nearly 83 tons of snow melting. "We estimate that early snowmelt owing to the BC footprint of tourism is on the range of dozens to hundreds of tons per tourist," the report says.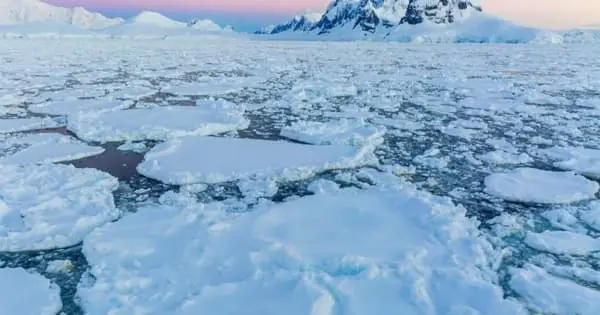 Previously, Antarctica was home to just penguins and a few scientific research outposts, but the region is now experiencing an increase in human activity. In the 2019–2020 season, some 74,000 people visited Antarctica, rising 32% from the previous year and more than double the amount from a decade prior. The emissions from fossil fuel-guzzling ships, which are how the great majority of visitors reach Antarctica, account for a large portion of the black carbon deposits. The International Association of Antarctica Tour Operators, according to the report, has a growing fleet of 54 boats, including six big cruise ships, and conducted over 375 departures in the 2019–2020 season.
While the concept of visiting Antarctica as a tourist may be appealing, the researchers suggest that their findings demonstrate that our connection with Antarctica has to be urgently reconsidered. The authors of the research argue that, in addition to pressing for a speedier transition to clean fuel and hybrid or electric ships, there should be greater controls on the number of visitors allowed here each year. Before the restriction on heavy fuel use in the region and other initiatives to clean up Antarctica ships, it's considered that the black carbon footprint per visitor was actually higher a decade ago, but more has to be done. If this does not happen, the future of the world's coldest, windiest, and driest continent will be bleak.