Nobody can predict when life will return to normal following a specific incident, not least since what normal changes over time, even in normal times. Nonetheless, we cannot stop thinking especially when fresh COVID discoveries, like the appearance of the omicron strain, continue to alter the pandemic's goalposts about, an issue. The Office for National Statistics (ONS) in the United Kingdom has been considering the same question.
The ONS began polling a significant sample of the British public on March 27, 2020, to see when they thought life would return to normal. This was only a few days after the pandemic's initial wave had begun, with COVID cases and deaths rapidly increasing. The first lockdown in Britain had only been in place for a few days.
People were polled that day and over the next 10 days by the ONS. Only 15% of people stated they did not know when life would return to normal at the time, and only 11% expected it would take a year or more. Within a year of March 2020, the remaining three-quarters believed that life would return to normal.
Back then, no one imagined that life would never return to normal. The majority of people predicted that normalcy would return after six months. Humans are, overall, cheerful people. The ONS conducted 76 more surveys over the next 20 months, one per week on average. In each study, they asked the identical question about when people in the United Kingdom felt life would return to normal.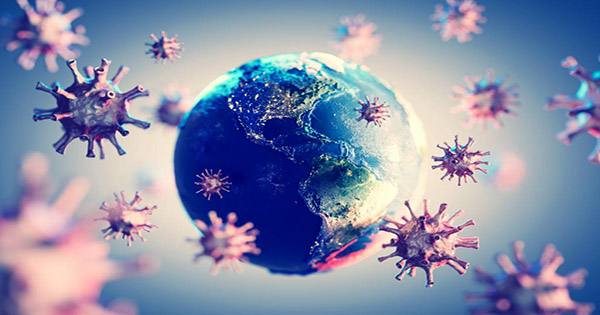 The number of respondents who stated they were unclear when life will return to normal had risen to 31% by the time the 77th survey finished on November 14, 2021. The percentage of those who believe it will take at least a year for things to return to normal has risen to 35%. A further 14 percent believed that life would never return to normal. In addition, the number of people who believed life would return to normal in a year had dropped from three-quarters to barely a fifth. Our hope for a return to normalcy has been dashed.
So far, there have been two waves of increased uncertainty. The first wave of uncertainty ended in August 2020, when COVID cases and deaths were virtually non-existent. Following then, our levels of uncertainty declined in a straight line until mid-January 2021.
More of us felt we knew what would happen next at this time than at any other point in the 77 polls. However, we gradually became more apprehensive about what the future may contain after that. It is possible that the second wave of uncertainty has not yet reached its apex.
A manner of life that most of us would consider normal will arrive at some time – it always does. It, however, be a new normal. The pandemic in our heads is quite different from the pandemic that is measured by cases, hospitalizations, and fatalities. 
The epidemic is partially about us – how we each feel – since it exists both in our thoughts and in the actual world. As a result, the return of normalcy will be characterized not by life returning to what it was before 2020, but by our perception that things are back to normal.
Three out of five individuals stated they had "avoided physical contact with persons outside their house in the preceding seven days" in the most current of the 77 polls. Only their close family has been in their house in the previous seven days, according to two out of five people.
Neither of these variables had changed since the last survey. If, for example, this pattern of behavior remains unaltered, it is feasible that this will feel like normalcy over time.
On the other side, the ONS has now asked 77 separate groups of people (all picked at random) a question on "life" in general, not especially regarding the epidemic. Most people are likely to have responded to the question with the epidemic at the forefront of their minds at first.
Other facets of life, though, will have evolved as time passes. Things are always shifting. People's responses may have changed to reflect this, and regardless of the epidemic, they may be defining normalcy as an unrecoverable past.
We getting near to a stage when the majority of folks feel that normalcy will return in at least a year (into 2023) or will never return. Those who do not believe this are becoming increasingly uncertain about what will happen.
The bulk of us will eventually grow accustomed to how things have changed, and we will begin to see our new environment as normal. Those of us who lived through the epidemic will remember it for the rest of our lives. However, how we remember the epidemic and the years leading up to March 2020 will continue to evolve.