In the struggle for customer attention, Netflix views gaming as an important element of its future. Mike Verdu was appointed as the CEO of a new gaming branch in July, demonstrating the company's commitment to entering this new market. Verdu is a well known gamer. He was the previous CEO of Electronic Arts' mobile game group and most recently served as vice president of augmented reality and virtual reality content at Facebook. 
He has worked for companies such as Zynga, Kabam, Atari, and Legend Entertainment, as well as being a game creator himself. In summary, Verdu is well versed in this realm, which is fortunate because his actions might have a significant influence on game development in the future.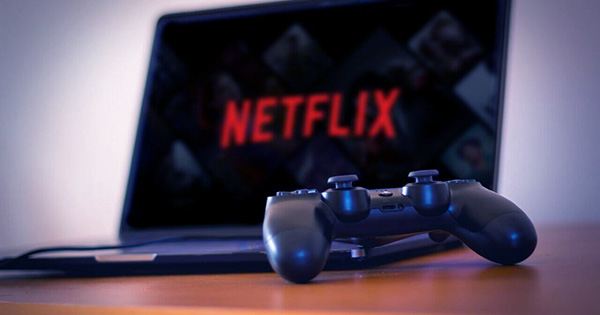 Verdu hinted about the company's future ambitions lately. Netflix announced the acquisition of Night School Studio on September 28, bringing some developer skills in-house. Netflix also expected to explore license partnerships with other game firms in order to expand its portfolio swiftly. It is interesting to speculate on how Netflix's intentions will affect game creators and companies all around the world. How will developers react to Netflix's arrival into the area, moreover?
Netflix's current audience of over 209 million customers equates to a lot of free marketing impressions and inexpensive player acquisition expenses, providing it an obvious edge over small studios and independent game creators who frequently struggle to get their games noticed.
Additionally, Netflix's gaming division could cause problems for the large number of mobile game developers who rely on in-app purchases or advertising to make money — Netflix's subscription model means it has complete control over the user experience and is not reliant on ads or in-app purchases for revenue. While there may be some impact over the next several years as Netflix establishes itself, the company's entrance into gaming will eventually propel game development forward.
At first glance, this may appear to be a major setback for game producers, but it also presents fresh chances. If Netflix gains momentum in the gaming business (a huge if), developers will be compelled to innovate in order to remain ahead of the competition. This might be in terms of game design and marketing, as well as the actual player experience and monetization.
If developers want to keep drawing gamers, they must continue to innovate. It is safe to predict that the gaming environment will see some new models and experiences emerge. Netflix's entry into gaming is a watershed moment, as it validates the developers' efforts to date in grabbing the attention of billions of gamers all over the world. Gaming has become popular, and Netflix will almost certainly compel it to continue to adapt. This might be the turning point in gaming.