Uluṟu-Kata Tjuṯa National Park is a protected region in Australia's Northern Territory, part of the continent's so-called Red Centre. The park is named after two of Australia's most outstanding sights: Uluru, a world-famous sandstone monolith, and Kata Tjuta, a group of red domes . Along the Stuart and Lasseter Highways, the park lies 1,943 kilometers (1,207 miles) south of Darwin and 440 kilometers (270 miles) south-west of Alice Springs.
The Anangu people have lived in Uluru-Kata Tjuta National Park for tens of thousands of years, and the park contains considerable physical evidence of one of the world's oldest continuous societies. Uluṟu (also known as Ayers Rock) is a single gigantic rock formation, while Kata Tjuṯa (commonly known as "The Olgas") is a range of rock domes. The national park is a UNESCO World Heritage site.
The park is home to a unique assortment of plants and animals, including many rare species, in addition to its world-famous geological structures and extraordinary Indigenous culture. Pitjantjatjara and Yankunytjatjara Aboriginal people from Australia's Western Desert use the word Anangu to refer to themselves.
The two main languages spoken in Uluṟu-Kata Tjuṯa National Park are Pitjantjatjara and Yankunytjatjara. Uluru / Ayers Rock is known as "Australia's most natural icon" and has served as a focal point for Australia's and the world's recognition of indigenous culture in Australia.
When visiting, visitors should be aware that there are three sites they should be familiar with. First and foremost, there is the Ayers Rock Airport. Second, the national park that includes both the Rock (Uluṟu) and Kata Tjuṯa is worth visiting (The Olgas). The park closes at night, has limited amenities, and no camping or lodging.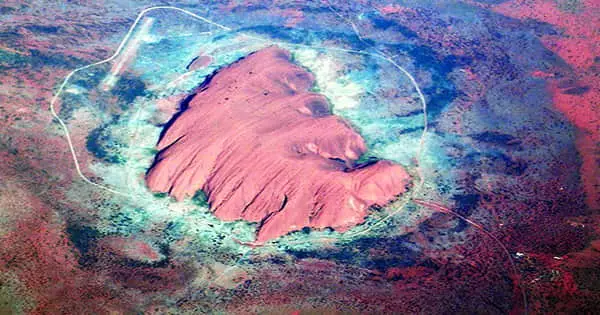 Finally, there is Yulara, which is a resort town with all of the area's services. Tourists and visitors must determine how they will get between the three areas, which are all distinct. Explore Uluru/Ayers Rock in detail from the walking pathway at its base and be fascinated by the textures, colors, rock art, and waterholes, or take to the sky in a helicopter or light aircraft to see it from above.
Climb aboard a camel and experience the desert like the early explorers did, rent a bicycle and bike the 9.6km circuit, or hop on the back of a Harley and ride the desert winds. There are numerous opportunities to study and explore this fascinating region, its nature, and its people.
The sandstone monolith is 348 meters (1,142 feet) tall, with the majority of its mass below ground. Uluru and Kata Tjuta's geological values are in outstanding shape. The majority of human influences are concentrated at Uluru's base and along the ancient road to its top, as well as in residential areas.
Although invasive species (feral animals) are present, management strategies help to keep them in check. Anangu-led prescribed burning actions help to preserve environmental integrity and cultural values while also reducing the likelihood of large-scale wildfires.
During the Alice Springs Orogeny, Uluru and Kata Tjuta were formed about 350 million years ago. The Anangu have been linked to the area for thousands of years, and some sources claim they may have resided there for over 10,000. Visitors will observe efforts to include and encourage respect for the Anangu perspective on the land across the area.
Despite its designation as a desert, the National Park is home to a diverse diversity of flora and wildlife, including over 21 species of local mammals, over 200 species of birds, 73 species of reptiles, and 418 kinds of native plants. The outback is also one of the finest areas to stargaze because of the low humidity and lack of artificial light.
In the 1870s, Europeans arrived in Australia's western desert region. Europeans initially mapped Uluru and Kata Tjuta during the expeditionary period enabled by the completion of the Overland Telegraph Line in 1872.
Under the Aboriginals Ordinance 1918, the Australian Government declared portion of Uluru-Kata Tjuta National Park an Aboriginal Reserve (usually known as the South-Western or Petermann Reserve) in 1920.
While much of Kata Tjuta is only accessible to guests, the Walpa Gorge and Valley of the Winds are two hikes that are open to the public. This aims to safeguard the delicate desert ecosystem and allow the Anangu people to continue performing traditional rites.
From a geological standpoint, the Uluru-Kata Tjuta and Watarrka National Parks depict a fascinating past. Some portions of Uluru-Kata Tjuta National Park are gated off, and photography is sometimes prohibited to ensure that tourists do not unwittingly violate Tjukurpa prohibitions.
The entire area was covered by an inland sea 500 million years ago, and sand and muck fell to the sea's bottom over many ages, forming rock and sandstone. The domes of Kata Tjuta are the eroded remains of seafloor sedimentary rock, while Uluru is a relic of arkose, a coarse-grained, mineral-rich sandstone.
Climate change has arisen as a potential threat to the World Heritage values of Uluru-Kata Tjuta, as it is expected to bring extreme weather and raise the risk of wildfire. The park's biodiversity, human health, and Indigenous use are all likely to be impacted.
The park receives 307.7 millimeters of rain per year on average. Temperature extremes in the park have been reported as high as 45 degrees Celsius (113 degrees Fahrenheit) in the summer and as low as -5 degrees Celsius (23 degrees Fahrenheit) on winter nights. The Park is open 365 days a year, with hours that vary depending on the season. Guests must purchase a park pass in advance to visit.
The Valley of the Winds trek gives views of the scenery from two viewpoint locations along the road, making it a good alternative to climbing Uluru. The path can be steep, rough, and tough at times. This walk is closed for safety reasons in some situations, such as heat, night, and during rescue.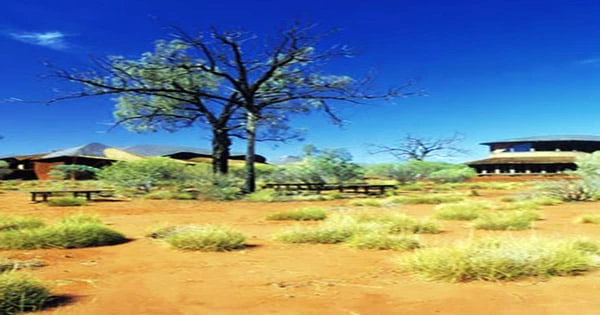 The Cultural Centre is a terrific spot to start your park tour and learn more about the local Anangu people's history and culture. You can also pick up a visitor guide to help you get the most out of your stay. Uluru offers a multitude of sightseeing and cultural trips that include hikes around the park's principal features.