Rifles Square is one of the most prominent shopping mall for the people of Dhaka city.In 2001 Bangladesh Rifles (BDR) opened this shopping complex in Dhanmondi at Dhaka. It situated on 80, peelkhana, Dhanmondi-2, Dhaka-1205.
We know that, the wants of people is unlimited. Day by day this wants is going to more increasing. So, the people's need becoming very complex and unlimited.
People are satisfying their wants in many ways like for the shopping side they wants to comfortable shopping in the shopping center. Because of today's life is very complex. So, people need some relaxation.
Day by day many shopping complexes are building in Dhaka city. Among these Rifles Square is one of the large shopping complex where people will get more facilities for comfortable shopping.
History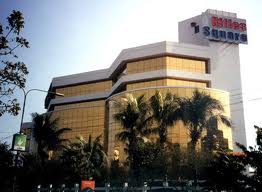 Its ownership is Bangladesh Rifles. It is a six stored building which land area is 4 acre and basement height-1"-0". The opening time of market is at 10:00am and closing time at 08:00pm.
ABOUT SHOPS
There are many shops in Rifles square. Among these, some are rented and some are ownership.
I. Number of shops:
The total numbers of shops are 121 in Rifles square where has both rent and sell.
II. Types of shops:
In product basis there are various types of shops in this shopping mall but in price basis there are two types of shops in Rifles square.
a) Fixed price shops and
b) Bargaining price shops
Here sell is not good in fixed price shops because in this types of shop's customer don't get any chance for bargaining and also some products price is high in these shops which is not possible for customer to purchase their daily essential goods.
But in bargaining price shops where customer get chance to bargain. So, here customer purchases their daily essential goods among their budget by bargaining.
III. Other shops:
Without various kinds of products shops there are also many other shops. Among these shops there are a hospital, a bank, a bowling and fitness center, a cyber cafe, a amusement park, a community center and two restaurant.
Types of Products
There are different types of products in Rifles square. Customer gets their daily essential goods and products from this shopping mall. In various kinds of products some products are, Cosmetics, Ornaments, Electronics, Shoes, Cloths, CD&DVD, Foods etc.
Types of Customer
Generally middle and high class people are the customer in this shopping mall. But most of customer here are seasonal customer.
About Facilities
There are many facilities for both seller and customer in Rifles square.
I. Seller facility:
Seller gets more facility in this shopping mall. They get discount or installment facility for buying or rent their shop. Like, if a seller buys a shop by paying at a time then he gets some discount.
II. Customer facility:
Similarly customer also gets discount facility like seller to purchase their goods. Like, if customers purchase a goods by 1000 Tk. Or above 1000 Tk. then they gets 10% discount.
III. Parking facility:
There has also proper parking facility in Rifles square. The total area of parking place is 62000 square feet where the capacity of parking car is 250 NOS. So, customers don't face any problem to park their car.
IV. Lift and Escalator facility:
Here, customer also gets lift and escalator facility. Both the number of lift and escalator are four. The capacity and speed of each lift is 750 kg and 1.6 m/s. The speed of each escalator is 0.5 m/s.
V. Electricity facility:
The electricity facility in this shopping mall is very good. There has a Stan by generator which capacity is 200 KVA and the voltage is 415 volt. There has also two central Air condition. The types of AC are centrifugal. The energy of lights is 607 and the total numbers of light is 215 where 187 Tube light, 8 Round Tube, 6 Ha-light, 6 Halogen and 8 Clear Bulb.
VI. Other facility:
Without above facilities there has also many other facilities in this shopping mall. Sound system is very good in this mall. There has 51 speakers, 3 Amplifier and 1 CD player. Customer also gets fitness facility, entertainment facility, café facility etc.
Customer Opinion
Some customers are satisfied with Rifles square but some customer's gives their opinion by giving some suggestion. That is to use each floor for same product item. As an example for electronics item use only ground floor. Similarly second floor for cosmetics, third floor for shoes etc.
Security System
The security is very hard in this shopping mall. There has good CCTV system with 8 camera and 1 monitor. Also there has 42 Guard,40 Cleaner and 10 office management whose are Aromax service's under.
Conclusion
Rifles Square is a perfect shopping mall for people of Dhaka city. It is not only a shopping mall but also it is a gossiping place for teenager and university students. It is also good income source for Bangladesh Rifles.