Super Mario Run: The Popular Auto-Runner Arrives on Android
Android users won't have to wait much longer to find out whether or not Super Mario Run has justified any of the hype. Nintendo has made good on its earlier promise and revealed that the Android edition of the touchscreen runner will arrive on March 23rd 2017, in sync with version 2.0 of the game. That update will give user more character choices beyond the current six, and will throw free players a bone by letting them tackle World 1-4 if they complete a challenge. There's more to 2.0 than that, Nintendo teases, but you'll have to wait to learn the rest.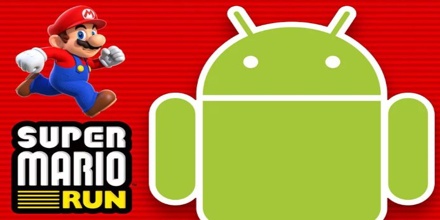 First released in mid-December 2016, Nintendo's Super Mario Run became an instant hit on the iPhone and iPad as millions flocked to download the first Mario game for iOS devices. Nintendo explained soon after it launched the game why Android fans had to wait to play the Mario-based endless runner, revealing that it all has to do with preventing piracy. Not long after that, Nintendo said that Super Mario Run would be available on the Google Play Store at some point in March and now we finally have an official release date for Android fans.
Even though the number of paying customers didn't meet Nintendo's loftier goals, the game still raked in $53 million in revenue before the end of January — no mean feat when it was only available on the smaller of the two dominant mobile platforms.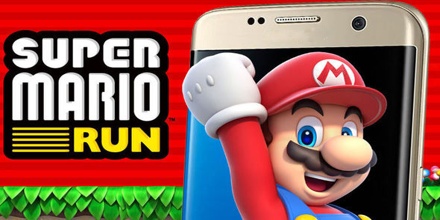 The new update will introduce new playable characters. Additionally, if players complete one of Bowser's challenges in the free-to-play version of the game, they'll unlock an additional world (1-4) to play for free. So far, the free version of the game only lets users play three worlds before requiring the $10 payment to unlock the rest of the levels. The update may contain a few other new features as well, but we'll have to wait for the official change log to find out more details.
Super Mario Run for iOS
Super Mario Run game was released on 15 December 2016 exclusively on iOS and is playable on the iPhone and iPad. It was represents one of Nintendo's first games developed for mobile devices, and one of the few instances that a game in the Mario series has been playable on non-Nintendo hardware. The game was produced by series creator Shigeru Miyamoto, and was developed primarily by the same team that had developed New Super Mario Bros. for the Nintendo DS, featuring many similar gameplay concepts adapted for ease of mobile controllers. Unlike many other mobile games that use a free-to-play approach, Super Mario Run is offered as a free demo with a fixed price point to unlock the rest of game's remaining content. Despite that, it became the fastest-growing app in iOS history, having been downloaded more than 50 million times during its first week of release.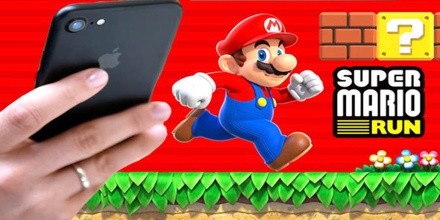 There are three different game modes. The first is a single-player mode, called World Tour. The goal is to get as many coins as user can and end up at the flagpole at the end of the level before their time runs out, so user can defeat perennial baddie Bowser and save Princess Peach.
The game is free to download and play, at least for a little while. User's will then have to make a one-off in-app payment to access the full game. For $9.99 in the US, AU$14.99 in Australia and £7.99 in the UK, they can play all six worlds.
About Super Mario
Super Mario is a series of platform video games created by Nintendo featuring their mascot, Mario, alternatively called the Super Mario Bros. The Super Mario games follow Mario's adventures in the fictional Mushroom Kingdom, usually with Mario as the player character. He is usually joined by his brother, Luigi, and occasionally by other members of the Mario cast. As in platform video games, the player runs and jumps across platforms and atop enemies in themed levels.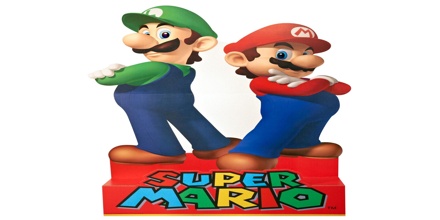 The Super Mario series is part of the greater Mario franchise. This includes other video game genres as well as media such as film, television, printed media and merchandise. Over 310 million copies of games in the Super Mario series have been sold worldwide, as of September 2015, making it the best-selling video game series in history.
The iconic game went on to sell over 40 million on the Nintendo Entertainment System and Famicom, not to mention millions more through re-releases and ports on other systems. Earlier this year, the game was among the first ten inductees into The World Video Game Hall of Fame.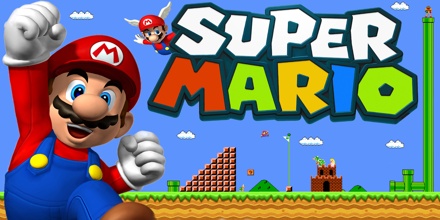 Games in the Super Mario series have had consistently strong sales. Super Mario Bros. is the second best-selling single video game (second to Wii Sports), with 40.23 million units sold. Super Mario World is the best-selling game for the Super Nintendo Entertainment System console, selling 20 million copies. Super Mario World is also the seventh best-selling game of all time. Super Mario Galaxy has sold 12.5 million units as of March 2015, and is the ninth best-selling game for the Wii.
Nintendo is planning an Android release in 2017, but Windows users will likely never see the game on the platform.