According to a recent study, the first jaws of early humans developed from gills to be powerful and sharp. Researchers believe that biting evolved quickly, which was important for humans and animals since it allowed them to process a greater variety of meals. After determining that jaws originated from gill arches — a sequence of structures in fish that support their gills — they investigated how a breathing structure became a biting one.
According to the researchers, the first jaws in the fossil record were trapped in a trade-off between maximal strength and speed. Researchers from the University of Bristol discovered that the oldest jaws in the fossil record were trapped in a trade-off between strength and speed.
Almost all vertebrates, including humans, are jawed vertebrates, which initially evolved more than 400 million years ago and are recognized by their teeth-bearing jaws. The evolution of jaws, which allowed animals to process a greater variety of meals, is responsible for humans' evolutionary success.
Jaws originated from gill arches, which are a group of structures in fish that support the gills. A new study published today in the journal Science Advancestoday investigates how a breathing component evolved into a biting structure. To accomplish this, researchers from the University of Bristol's School of Earth Sciences gathered data on the forms of fossil jaws during their early evolution and used mathematical models to characterize them.
Jaws in the earliest jawed vertebrates are all diverse shapes and sizes, which have long been assumed to indicate adaptation to distinct purposes. According to our findings, the majority of this variance was equally ideal for strength and speed, resulting in formidable predators.

Professor Philip Donoghue
The team was able to predict a large range of theoretical jaw configurations that could have been explored by the first evolving jaws using these models. These hypothetical jaws were tested for strength (how likely they were to shatter during a bite) and speed (how quickly they could open and close). These two functions are in a trade-off — meaning that increasing the strength usually means decreasing the speed or vice versa.
When real and theoretical jaw shapes were compared, it was discovered that jaw evolution has been limited to shapes with the greatest speed and strength. The first jaws in the dataset, in particular, were exceedingly ideal, and several groups developed away from this optimum over time. These findings imply that the evolution of biting was rapid.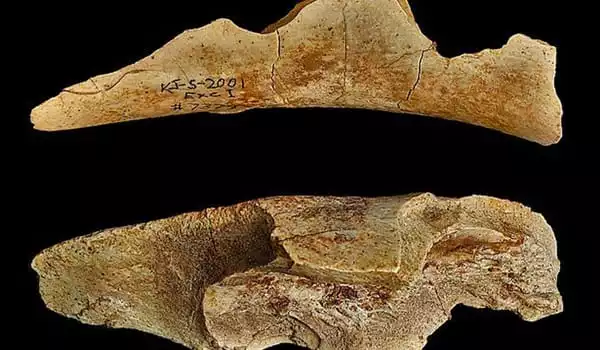 "Jaws are a very crucial component to gnathostomes — or jaw-mouths," said William Deakin, Ph.D. student at the University of Bristol and principal author. They are not only exceedingly common, but practically all organisms with them use them in the same way: to grab and process food. That's more than can be said for an arm or a foot or a tail, which can be used for all sorts of things.
"Jaws are therefore immensely beneficial for anyone researching the evolution of function. Jaws from quite diverse animals can be checked in very similar ways. We have demonstrated that investigations on a wide range of jaws, employing theoretical morphology and adaptive landscapes to reflect their functional diversity, can help shed light on evolutionary concerns."
Professor of Palaeobiology at Bristol and co-author of the paper, Philip Donoghue, stated: "Jaws in the earliest jawed vertebrates are all diverse shapes and sizes, which have long been assumed to indicate adaptation to distinct purposes. According to our findings, the majority of this variance was equally ideal for strength and speed, resulting in formidable predators."
Emily Rayfield, a Professor of Palaeobiology at Bristol and co-author of the work, added: "Will's innovative software for analyzing the development of jawed vertebrates is one-of-a-kind. It enables us to trace the design space of significant anatomical breakthroughs, such as jaws, and assess their functional qualities. We intend to use it to reveal many more secrets of evolutionary history."
'Jaws are an extremely crucial component to gnathostomes — or jaw-mouths,' said lead author William Deakin, a Ph.D. student at the University of Bristol. They are not only exceedingly common, but practically all animals that have them use them in the same way – to grab and process food. That is more than can be said for an arm, a foot, or a tail, all of which can be utilized for a variety of purposes. Jaws are therefore incredibly beneficial for anyone investigating the evolution of function. Jaws from quite diverse animals can be evaluated in very similar ways.'