Managers, supervisors, executives, and anyone else with formal power and title in an organization can benefit greatly from cultivating and developing existing informal leaders in their work units. Alternatively, informal leaders can work against the organization's formal leaders.
When informal leaders work toward the same vision and goals as formal leaders (and the organization as a whole), they can relieve managers and formal leaders of a significant burden. Some leadership functions, as well as many management functions, can be performed informally by those with no formal authority. This allows those with formal management responsibilities to concentrate on what they are uniquely capable of doing.
Ambitious employees in informal leadership roles can get burned out when they don't receive support from their bosses, according to new research from the University at Buffalo School of Management.
The study, which was recently published in the Journal of Organizational Behavior, discovered that, while it is commonly assumed that informal leaders are satisfied by their unique status and recognition from others, they may lose motivation due to overwork and a lack of support.
"In order to maintain their status and meet the expectations of others, informal leaders face increased pressure to maintain their leadership status," says Paul Tesluk, Ph.D., professor, and dean of the UB School of Management. "When formal leadership support is low or absent, informal leaders may struggle to meet the needs of the team and may feel less control over decisions, skills, and resources, resulting in higher levels of exhaustion."
The researchers conducted four studies involving 202 people in 52 work teams to investigate the factors that cause informal leaders to be dissatisfied at work. First, they conducted a survey to determine how formal leadership support influenced employees' informal leadership status and job satisfaction. Second, they conducted a series of interviews to determine when and why informal leaders are dissatisfied, and they identified energetic activation as a possible mediator. The mediator was tested in studies three and four under various formal leadership conditions.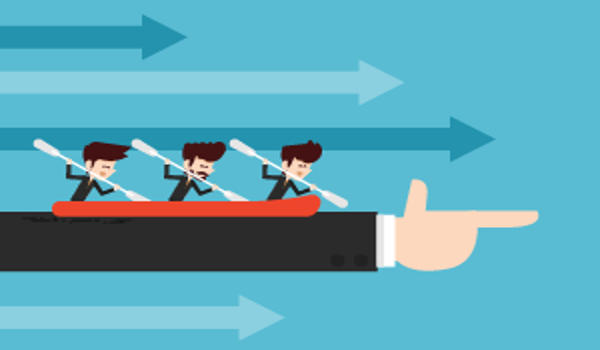 Their findings contradict the findings of other studies on informal leadership, which assume that employees benefit naturally from taking the lead.
"Existing business education and training encourages employees to be 'extra milers,' going above and beyond to help colleagues and organizations," Tesluk says. "As a result, businesses value hustle cultures and encourage employees to take on informal leadership roles. However, these 'good eggs' must be protected from exhaustion, and it is the formal leader's responsibility to support and energize them."
According to Tesluk, organizations can encourage and retain their high-achieving employees in a variety of ways.
"Promotions or bonuses are certainly one way to recognize the contributions of informal leaders, but more importantly, informal leaders require psychological trust with their managers, which supervisors can foster by providing mentoring and support when coordinating with peers and clients, reducing workloads where feasible, and granting more autonomy in decision-making."
Because they do not hold a position of the designated authority, informal leaders have some capabilities that more formal leaders do not. They can say things to other team members that a person in an official management role cannot, and their ability to influence is slightly different, because informal leaders are frequently perceived differently than formal leaders.
The informal leader who may take on this task is respected, even trusted, based on his performance and relationships with the other players, whereas the owner is more likely to be in a leadership role due to his formal authority and power, as well as his ability to instill fear in the players (note this is a generalization since not all formal leaders are respected, or use fear to motivate).