Trump's Executive Order on Immigration
President Trump's executive order on immigration indefinitely barred Syrian refugees from entering the United States, suspended all refugee admissions for 120 days and blocked citizens of seven Muslim-majority countries, refugees or otherwise, from entering the United States for 90 days: Iran, Iraq, Libya, Somalia, Sudan, Syria and Yemen.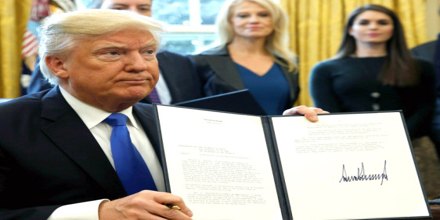 The order unleashed chaos on the immigration system and in airports in the United States and overseas and prompted protests and legal action.
After the order was signed, students, visitors and green-card-holding legal permanent United States residents from the seven countries — and refugees from around the world — were stopped at airports in the United States and abroad, including Cairo, Dubai and Istanbul. Some were blocked from entering the United States and were sent back overseas.
Thousands of people protested the executive order in cities across the country on Saturday, many of them at airports. Those protests continued on Sunday, and a large rally was held outside the White House.
Reactions of some corporate person's about this executive order –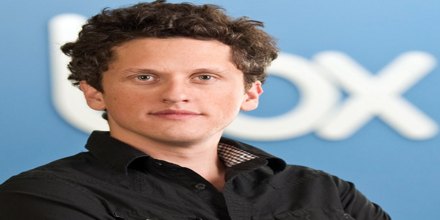 Aaron Levie, CEO of the business collaboration company, called the ban "wrong" in strong terms.
Standing up for America's Principles
Like many of us, I was alarmed by President Trump's immigration and travel ban on Friday barring entry of citizens from seven countries into the US. On basically any level — moral, economic, or logical — this is the wrong thing to do and is antithetical to America's principles. Turning our back on people from countries dealing with major humanitarian crises is against our values, and targeting groups largely based on religion is dangerous and disastrous policy. While this order will ultimately be ineffective, the signal it sends to America's allies and enemies is the wrong one: it's one of fear, distrust, and exclusion.
We believe in a world that should be getting closer because of the digital age, not more separated. This executive order and other recent events serve to divide us, undermining America's role as a world leader and straining many important global relationships. Further, the unpredictable nature of these decisions make it more difficult to treat us as a trusted partner; when other countries do ultimately work with us, it will be despite -not out of respect for- our actions.
We need to make it extremely clear that this executive order takes our country in the wrong direction. I'd encourage anyone who can to donate to the ACLU (or other important groups like International Refugee Assistance Project or National Immigration Law Center) to help fight this ban on legal grounds, as well as support organizations like the IRC to help Syrian (and other) refugees. Separately, as a member of the Executive Council of TechNet, I will personally work with other technology companies to make our position clear to DC. There is a lot more to do to ensure America's principles are maintained going forward, and over the coming weeks and months I will continue to fight for these values.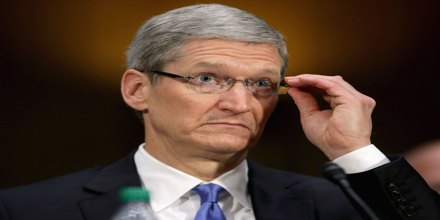 Apple CEO Tim Cook became the latest tech industry leader to speak out against President Donald Trump's immigration policies on Saturday.
In my conversations with officials here in Washington this week, I've made it clear that Apple believes deeply in the importance of immigration — both to our company and to our nation's future. Apple would not exist without immigration, let alone thrive and innovate the way we do.
There are employees at Apple who are directly affected by yesterday's immigration order. Our HR, Legal and Security teams are in contact with them, and Apple will do everything we can to support them. We're providing resources on AppleWeb for anyone with questions or concerns about immigration policies. And we have reached out to the White House to explain the negative effect on our coworkers and our company.
As I've said many times, diversity makes our team stronger. And if there's one thing I know about the people at Apple, it's the depth of our empathy and support for one another. It's as important now as it's ever been, and it will not weaken one bit. I know I can count on all of you to make sure everyone at Apple feels welcome, respected and valued.
Apple is open. Open to everyone, no matter where they come from, which language they speak, who they love or how they worship. Our employees represent the finest talent in the world, and our team hails from every corner of the globe.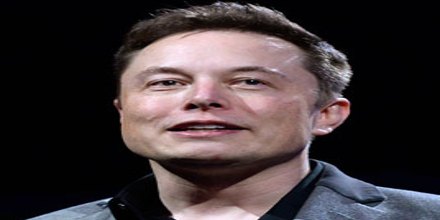 On Saturday, Elon Musk joined the chorus of tech industry leaders who criticized Donald Trump's move to prevent citizens of several majority-Muslim countries from entering the U.S.
"The blanket entry ban on citizens from certain primarily Muslim countries is not the best way to address the country's challenges," Musk said in one tweet, adding in a second that "Many people negatively affected by this policy are strong supporters of the US. They've done right, not wrong & don't deserve to be rejected."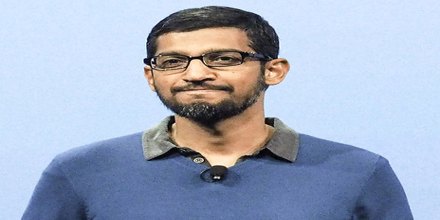 Google CEO Sundar Pichai has issued a memo to Google staff members currently overseas, ordering them to return to the US immediately if affected by an executive order from President Donald Trump that banned travel from seven majority-Muslim countries. Bloomberg Technology obtained a copy of the memo, in which Pichai commented that "painful to see the personal cost of this executive order on our colleagues."
In a statement issued to The Guardian, Google refused to confirm that it had recalled its overseas staff members, but noted that "we're concerned about the impact of this order and any proposals that could impose restrictions on Googlers and their families, or that could create barriers to bringing great talent to the US." According to Bloomberg Technology, over 100 Google who typically work in the US but happened to be traveling overseas were impacted by the order. The Wall Street Journal also noted that Pichai indicated that at least 187 employees came from countries that were impacted by the ban, and that employees working overseas who needed help should "reach out to our global security team."