We weren't prepared for the amazing mosaic of Mars that NASA's Perseverance was able to capture, which was made up of 1,118 separate frames stitched together to form a 2.5 billion pixel scene.
You can see the Martian sand's granularity, the wind's impact, the hairline rock fissures, and the sedimentary layer that was left behind by drying mud billions of years ago. The most in-depth panorama ever captured from another planet is this one. And it is wonderful.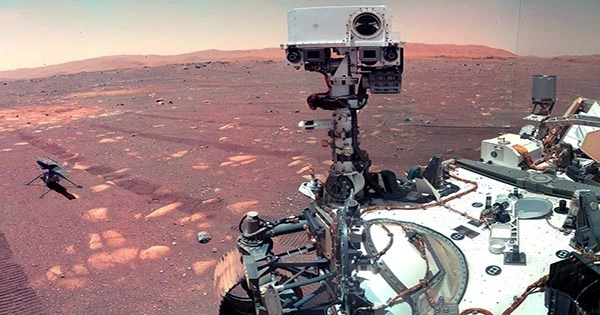 Persistence is investigating a former river delta that supplied water to Jezero Crater. Layer after layer of sedimentary rock was left behind as the water disappeared. In order to bring samples back to Earth, the NASA rover has been examining the rocks' surfaces. These rocks will shed light on what Mars was like when it was a wet planet, and perhaps even reveal the likelihood that life first appeared there.
The pictures were shot on June 12, 13, 16, and 17 of 2022 while the rover was first exploring the delta.