The Work and Pensions Select Committee, which includes Debbie Abrahams, MP for Oldham East and Saddleworth, produced a report that judged the government's cost of living assistance to be insufficient.
Nearly 2,000 survey responses were obtained from persons who had firsthand experience with the payments for the cross-party investigation.
It determined that payments did not reach all low-income households and so requested that the government consider including housing benefits as a qualified benefit for future cost-of-living assistance payments.
The committee also discovered that the payments system's lack of sophistication has frequently failed to satisfy the requirements of families, the elderly, and those with disabilities.
As a result, the research suggests that future cost of living support payments take family size into consideration, while financial support for persons with disabilities be enhanced in proportion to the additional costs they experience.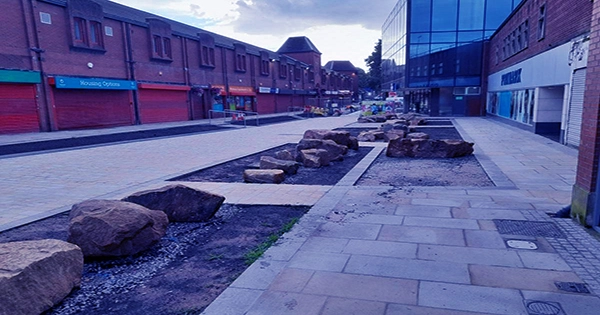 The report also suggests that the government increase the rate of Universal Credit rather than issuing payments, and that guidance to local authorities on the Household Support Fund be clarified to make clear the potential eligibility of some people who do not have access to public funds and are currently missing out on assistance.
"Here in Oldham and Saddleworth, we have seen the brutal effects of the cost of living crisis on ordinary families," Ms Abrahams added.
"It's been a long time since I've had a real job that pays a living wage, and I've had a lot of fun doing it."
"It is at times like these that we realize the value of a social security system that is adequate enough to support those in need, rather than a safety net with gaps."
"For example, in September, I released a film called The Unequal Pandemic, and one of the clear conclusions reached by the experts interviewed was that the inadequacy of the social security system was linked to an increase in deaths during the pandemic."
"The link between social security and our health could not be clearer, in Oldham, Saddleworth and beyond."
"The cost of living payments have provided a significant financial boost to millions of households – just one part of the record £94bn support package we have provided to help with the rising cost of bills," said a spokesperson for the Department for Work and Pensions.
"This includes a 10.1% increase in benefits earlier this year, and we're investing £3.5 billion to help thousands get jobs – the best way to secure their long-term financial security."
"Ultimately, the best way we can help families is to reduce inflation, and we're sticking to our plan to halve it this year, taking the long-term decisions that will secure the country's financial future."