The Space Launch System, NASA's massive Moon rocket, is responsible for the agency's return to the Moon (SLS). The agency has been completing the final phase of testing before its introduction for the past few months, but not without problems. It has now reached a critical milestone, with the Artemis crew successfully fuelling the rocket during its most recent wet rehearsal, despite a leak. The first wet dress rehearsal was held in early April, but due to a series of issues, NASA had to postpone the rehearsal and subsequent launch, which had been planned for this month.
The massive rocket was pushed back to the launch pad (you can see it live here), and the wet dress rehearsal began over on June 20. Wet rehearsals are full-scale simulations of a launch, including rocket fuelling and the countdown to 10 seconds before lift-off, but without actual ignition. The adjective "wet" comes to mind. The rocket, which weighs a massive 2.6 million kilograms (5.75 million pounds) when completely fueled, was fueled for the first time with about 3.2 million liters (700,000 gallons) of cryogenic propellant. The test was then conducted as a scrub, or aborted launch, with the countdown reaching 29 seconds before lift-off before being called off.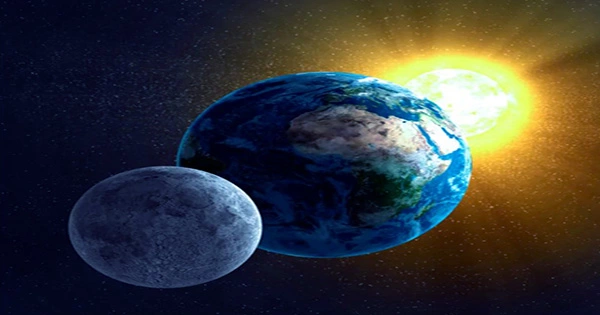 While this wet dress rehearsal demonstrated how far the entire operation has progressed, it did not go without problems. Controllers discovered a hydrogen leak in the system prior to launch, which caused the umbilical – one of the multiple connections between the rocket and the launchpad – to be disconnected.
Because attempts to patch the leak were unsuccessful, the crew decided to skip it and terminate the rehearsal at T-29 instead of T-9.3 as intended. In actuality, a real launch would have been canceled as a result of this. During the live transmission on NASA TV, launch director Charlie Blackwell-Thompson remarked of fuelling the vehicle, "That was a major milestone for us." "It was definitely a nice day for us, and it was also a really thrilling day."
SLS, also known as Artemis I, needs to reach this milestone before its maiden launch, which would send an uncrewed Orion capsule on a month-long voyage to the Moon and back. The launch date should be announced soon, although it is unlikely to be earlier than late August 2022.