Morphine
Definition
Morphine is a highly addictive drug derived from opium and used to treat intractable pain, as in severe injury or metastatic cancer. It is a naturally occurring member of a large chemical class of compounds called alkaloids. The name, which derives from Morpheus (the mythologic god of dreams), was coined in 1805 by German apothecary Adolf Serturner to designate the main alkaloid in opium. Opium comes from the poppy plant.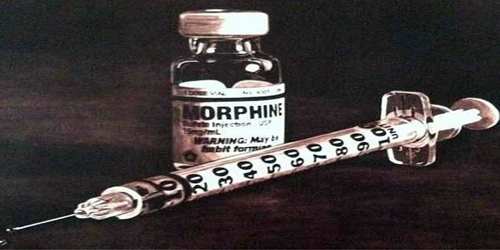 Morphine is frequently used for pain from myocardial infarction and during labour. It can be given by mouth, by injection into a muscle, by injecting under the skin, intravenously, into the space around the spinal cord, or rectally. Maximum effect is around 20 minutes when given intravenously and 60 min when given by mouth, while duration of effect is between 3 h and 7 h. Long-acting formulations also exist.
Worldwide, morphine is a Schedule I drug under the Single Convention on Narcotic Drugs. In the Unites Sates, morphine is a Schedule II drug under the Controlled Substances Act and in the UK, it is a Class A drug under the Misuse of Drugs Act 1971 and a Schedule 2 controlled Drug under The Misuse of Drugs Regulations 2001. In Australia, it is classified as a Schedule 8 drug under State and Territory Poisons Acts.
Morphine is on the World Health Organization's List of Essential Medicines, the most effective and safe medicines needed in a health system. It is sold under many trade names.
Uses and Effets of Morphine
Morphine belongs to a class of drugs known as opioid (narcotic) analgesics. It works in the brain to change how our body feels and responds to pain.
Take this medicine by mouth with a glass of water. Do not break, crush, or chew the medicine. Do not take a tablet that is not whole. A broken or crushed tablet can be very dangerous.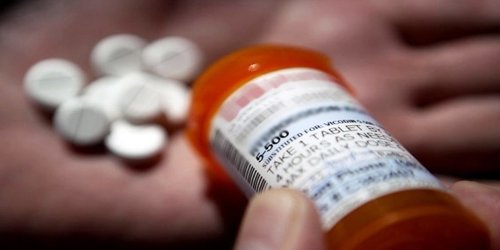 Morphine is used primarily to treat both acute and chronic severe pain. It is also used for pain due to myocardial infarction and for labor pains. Its duration of analgesia is about three to seven hours. It has also traditionally been used in the treatment of acute pulmonary edema. Morphine is also available as a slow-release formulation for opiate substitution therapy (OST) in Austria, Bulgaria, and Slovenia, for addicts who cannot tolerate either methadone or buprenorphine.
Once injected or ingested, morphine enters the blood stream which carries it to the brain and other parts of the body where it activates opioid receptors to exert the effects of the drug. Activation of the μ1 receptor subtype leads to pain relief, while activation of the μ2 receptor can cause effects such as respiratory depression and addiction. Sedation or sleepiness is caused by morphine's activation of the κ receptor subtype.
Morphine can slow or stop your breathing, and may be habit-forming. Misuse of this Medicine can cause addiction, overdose, or death, especially in a child or other person using the medicine without a prescription. Taking this medicine during pregnancy may cause life-threatening withdrawal symptoms in the newborn.
Nausea, vomiting, constipation, lightheadedness, dizziness, drowsiness, or sweating may occur. Some of these side effects may decrease after patients have been using this medication for a while. If any of these effects persist or worsen, tell their doctor or pharmacist promptly.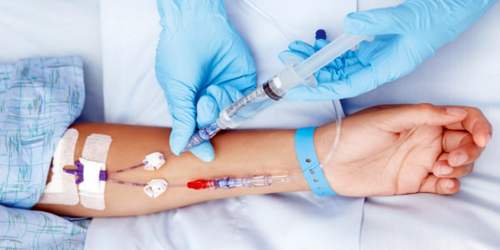 Overdose
A morphine overdose can be fatal, especially in a child or other person using the medicine without a prescription. Overdose symptoms may include slow breathing and heart rate, severe drowsiness, muscle weakness, cold and clammy skin, pinpoint pupils, and fainting. The minimum lethal dose is 200 mg, but in case of hypersensitivity, 60 mg can bring sudden death. In serious drug dependency (high tolerance), 2000–3000 mg per day can be tolerated.
Reference: