Malta will become the first European country to legalize cannabis for personal use this week. According to the Guardian, the legislation will be adopted by the weekend after a vote in the Maltese parliament today and the president's signature, meaning that growing and possessing cannabis for personal use would be legal in just a few days.
Those aged 18 and older will be able to possess up to 7 grams (0.2 ounces) of marijuana and cultivate up to four plants at home, with up to 50 grams (1.8 ounces) of dried marijuana product being stored. "There is a wave of awareness now that the tough-on-cannabis policy was unfair, unjust, and it was causing a lot of hardship to individuals who are leading exemplary lives," Owen Bonnici, the minister in charge of the new law, told the Guardian.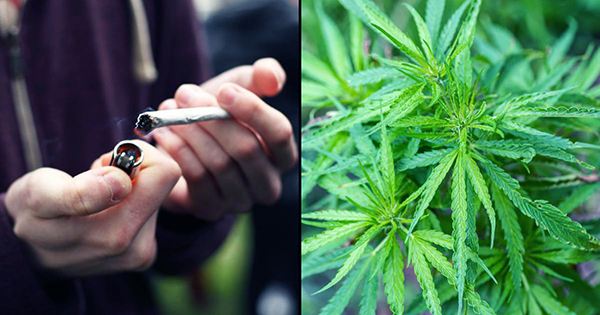 He added that the new strategy would try to address the issue by avoiding the criminalization of cannabis use. On the other hand, regulations will be put in place to limit injuries. For example, a 50- € 100 fine for holding 28 grams (1 ounce) of marijuana and a-300- € 500 fine for eating marijuana in front of a child. If under the age of 18, a commission will recommend a care plan if they are discovered in possession.
The new legislation from the European Union's (EU) smallest member state is expected to encourage drug law change across Europe. In reality, Malta will win this European first by a hair over Luxembourg, who suggested something similar in October.
The tides have been changing elsewhere in Europe as well. Switzerland and the Netherlands have recently revealed plans similar to Malta's, while Germany plans to create a legally controlled market. In Italy, a referendum on decriminalizing cannabis is scheduled for next year.
Malta will join 18 US states, as well as Canada and Mexico, in legalizing cannabis for personal use across the Atlantic. Following the United Nations' decision to no longer categorize cannabis among the most addictive and harmful narcotics, and to recognise its medicinal potential, drug laws across Europe may be reformed.
While some believe that decriminalizing drugs is the best and safest method to deal with recreational drug use, it is not without danger, and governments must weigh several factors. According to Bonnici, substantial attention was given in Malta to limiting the potency of the cannabis that may consume or farmed, however, they ultimately decided against it.
"We had a big internal debate over that." In addition, we concluded that if a limit is placed on the potency of cannabis, such as THC levels, you would be establishing a new illicit market. "What we need to do is educate and enlighten people on a daily basis."