While working as the chief operating officer of a pizza chain in Vietnam, Taku Tanaka saw how difficult it was to communicate with farmers in restaurants. Many small F&B businesses cannot buy large quantities, so they sell depending on the nearest market or multiple suppliers who sell only one segment.
Instead, it means farmers are disconnected from the end customers of their products, making it difficult to predict selling prices or plan their crops. Tanaka set up the Camero, B2B platform with its own warehouse and last-mile distribution network to address all these issues. Based in Ho Chi Minh City, the company announced today that it has raised $ 4.6 million under the co-leadership of Food Integrated CPF Group, Quest Ventures, and Genesia Ventures. The capital will be used to rent, build new warehouse management systems, upgrade user interfaces and expand to Hanoi next year.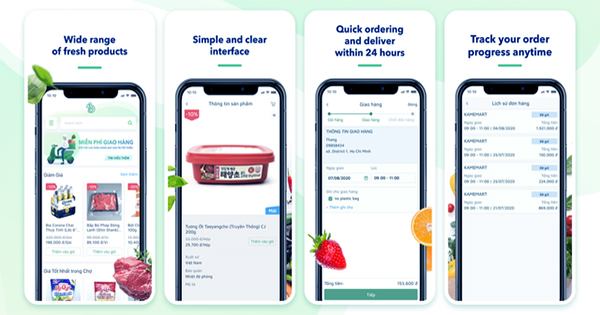 Prior to founding Camero in 2018, Tanaka was the COO of Pizza 4PS, which grew from a location in Ho Chi Minh City when he joined 10 stores three years later (it now has more than 30 locations in Vietnam). Camero works with about 15 farmers, including cooperatives, and serves more than 40 active customers, ranging from family-owned restaurants to more than 20 location chains to COVID-19, despite restrictions on movement and temporary business closures, Camero said. In the last 12 months, it has increased by 15% per month. It currently has about 100 employees.
F&B businesses use the platform to place orders from multiple farmers. Camero also handles supplier negotiations, order processing, and handling and fulfillment. Tanaka told TechCrunch that the company operates its own warehouse and last-mile distribution network because it is cheaper than working with third-party suppliers. Most of the distribution of the last miles of Cameroon is done by motorbike as it is accessible to many small road trucks in Vietnam. Tanaka said that one mistake is how many products can be delivered in one trip.
Since drivers need to make multiple trips per day, Camero plans to expand its micro-warehouse network in Ho Chi Minh City so they don't have to travel long distances. Its technology team is also developing an internal system to handle inventory, replenishment, and last-mile deliveries to reduce variable costs.