A humanoid robot is a robot with its body shape built to resemble the human body. These robots are professional service robots built to mimic human motion and interaction. The design may be for functional purposes, such as interacting with human tools and environments, for experimental purposes, such as the study of bipedal locomotion, or for other purposes. Like all service robots, they provide value by automating tasks in a way that leads to cost-savings and productivity.
Humanoid robots are a relatively new form of professional service robots. While long-dreamt about, they're now starting to become commercially viable in a wide range of applications.
In general, humanoid robots have a torso, a head, two arms, and two legs, though some forms of humanoid robots may model only part of the body, for example, from the waist up. These robots are being used in the inspection, maintenance, and disaster response at power plants to relieve human workers of laborious and dangerous tasks. These robots for personal use for elderly and disabled people must be safe and easy to use.
Humanoid robots are expected to exist and work in a close relationship with human beings in the everyday world and to serve the needs of physically handicapped people. Some humanoid robots also have heads designed to replicate human facial features such as eyes and mouths. Androids are humanoid robots built to aesthetically resemble humans. Similarly, they're prepared to take over routine tasks for astronauts in space travel.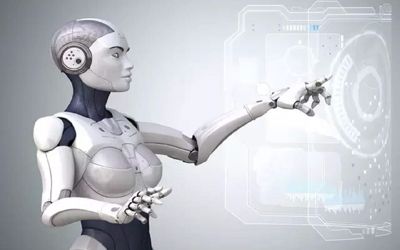 Humanoid robots are now used as research tools in several scientific areas. Other diverse applications include providing companionship for the elderly and sick, acting as a guide and interacting with customers in the role of receptionist, and potentially even being a host for the growth of human transplant organs. Researchers study the human body structure and behavior (biomechanics) to build humanoid robots.
The main advantage is that a humanoid robot can act as human beings in such an environment without any previous adjustment for the robot. On the other side, the attempt to simulate the human body leads to a better understanding of it. The successful introduction of these robots into human environments will rely on the development of human friendly components.
A humanoid robot has substantial advantages when working in environments where human beings live. Human cognition is a field of study which is focused on how humans learn from sensory information in order to acquire perceptual and motor skills. Therefore, humanoid robots need a lightweight body, high flexibility, many kinds of sensors, and high intelligence. This knowledge is used to develop computational models of human behavior and it has been improving over time.
Information Source: