Google Maps is making it easier to find the most recent wildfire information as part of an effort to make the immensely popular app more useful during emergencies. Google Maps will also notify users of road closures and provide directions to help them avoid hazards and roadblocks. If a user is looking at a location near a blaze on Google Maps, they will receive an alert.
Google announced the addition of a new wildfire layer to Google Maps, which users will be able to enable to see the most recent details about multiple fires at the same time. This is especially important during fire season, when multiple fires may be burning at the same time. The term "pyrocene," coined in 2015 by Arizona State University Stephen Pyne, describes our modern era, in which humanity has progressed from learning to cook food to completely scorching the planet.
Fortunately, Google has just unveiled the ideal tool to assist us in navigating this volatile era. According to Gizmodo, Google Maps is getting a new layer that will show if your destination, route, or the surrounding area is currently being consumed by a wildfire. It's an unfortunate reality that this will most likely be a useful tool for many people, especially given how many fires are still burning in the American West.
For now, Google's updated wildfire maps are only available for the lower 48 U.S. states. In other parts of the country and the world, Google's crisis team is also posting alerts for earthquakes, tropical storms, floods, and other disasters.
Redirecting…
According to Google, the new layer will show "most major fires that cause significant evacuations," as well as many smaller fires in the United States. Users will be able to tap a fire on the map to access details such as emergency websites and evacuation information. In the United States, there will also be information on containment, the number of acres burned, road closures, and evacuations. Google Maps intends to expand this feature to Australia later this year, which has also been hit by devastating wildfires in recent years.
According to a blog post by Google Earth & Earth Engine Director Rebecca Moore, the new layer will be available this week. Moore wrote that the global version will include up-to-date information on "most major fires that cause significant evacuations."
More details on fires in the United States will be available thanks to additional data from the National Interagency Fire Center, and Google hopes to add better data for other countries in the coming months.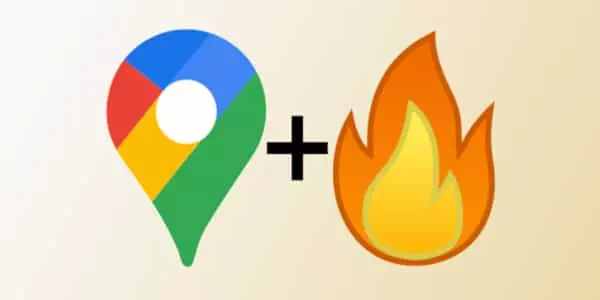 The boundaries of some wildfires can already be seen on Google Maps, thanks to a feature Google introduced last year that uses satellite data from the National Oceanic and Atmospheric Administration. However, during a press conference last week about upcoming changes to Google Maps, product manager Can Comertoglu stated that the earlier feature was limited to fires larger than 7,000 to 10,000 acres. So far this year, there have been nearly 43,000 wildfires in the United States, many of which are much smaller but still pose a threat to homes and lives.
Travel Advisory
Providing accurate information to people living near a wildfire can help save lives. It's also a constant challenge for emergency responders because the situation can shift quickly, and hearsay on the internet can quickly drown out reputable sources. The new mapping feature was created by Google with input from the California Governor's Office of Emergency Services (Cal OES) as part of an effort to make important updates easier to find.
When the new layer is activated, it could be extremely useful for people who live in wildfire-prone areas or in areas that are still burning. Wildfires can spread quickly, with some reaching speeds of up to 15 miles per hour, according to Gizmodo.
With such hazards becoming more common, easily accessible updates on their boundaries may very well save lives. For people who live in areas without formal addresses, using Google Maps has always been more difficult. This has made it more difficult for packages and emergency services such as ambulances to reach many people living in rural areas and developing countries where addresses are uncommon. As a result, Google today launched a new app called Address Maker to make it easier for governments and non-governmental organizations to create their own maps to fill in the blanks.