GM's CEO and Chair Mary Barra claimed during her 2022 CES keynote lecture on Wednesday that the business will market personal driverless vehicles by the "middle of the decade." While the business's self-driving subsidiary Cruise is expected to be the first to offer a robotaxi service, Barra said the company is also looking into personal autonomous vehicles.
"We're looking at ways to bring fully autonomous vehicle technology to personal transportation with the safety and quality our customers expect, as well as cutting-edge autonomous vehicle technology that will transform the ownership experience as we know it is pursuing multiple paths at the same time," Barra said.
"GM and Cruise are building considerable technical expertise and experience, and we're working hard to be the first to market with a retail personal autonomous vehicle." In fact, by the middle of this decade, we hope to have our first personal driverless automobiles on the road." This is not the first time Barra has stated that personal AVs are a goal. Last May, during an earnings call, Barra revealed that it was looking into selling personal AVs using the technology from its self-driving subsidiary Cruise.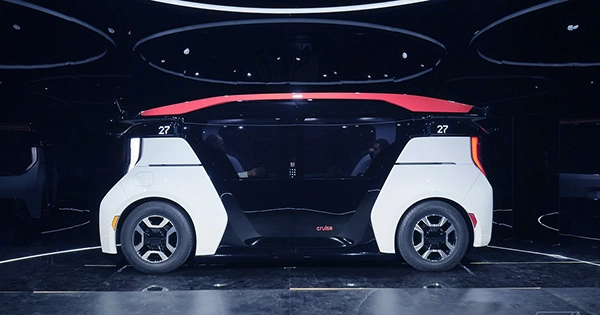 Cruise, which GM owns a controlling stake in, is developing shared, electric, self-driving vehicles that will operate in congested urban areas and transport people and packages. The business began testing its technology on public roads in San Francisco late last year, and employees were given access to hailing autonomous (i.e., without a human) trips by the end of the year. The service has yet to make available to the public.
It is unclear which vehicles will be autonomous — or, more importantly, how GM will define autonomy — or whether Cruise will remain part of the project. While attempting to build its commercial robotaxi service, the self-driving vehicle division is experiencing its own executive turbulence. Dan Ammann, the CEO of Cruise, abruptly quit the firm last month, according to insiders. 
Kyle Vogt, who was the business's initial CEO and co-founded the autonomous vehicle company, has taken over the post on an interim basis. Vogt is Cruise's president and chief technology officer. Wesley Bush, the former chairperson and CEO of the Northrop Grumman and a member of the General Motors board of directors will join the Cruise board, according to GM. Barra has established a timeline, even if the details are not available.