Elon Musk, the world's richest man, is on his way to becoming the world's first trillionaire. According to Bloomberg, Musk has a net worth of $256 billion as of March 28, 2022. According to Tipalti Approve, the SpaceX founder's wealth are now increasing at a rate of up to 129 percent each year, and he may have a net worth of $1.38 trillion ($1,380 billion) by 2024 at the age of 52.
Tipalti Approve conducted a recent investigation of the net worth of the top 30 persons on the Forbes Rich List, recording the previous six years of data from current rankings back to 2017. This isn't the first time someone has predicted Musk will make history. Last year, Morgan Stanley analysts predicted that Musk will become a trillionaire in the near future, owing to his burgeoning space exploration company SpaceX.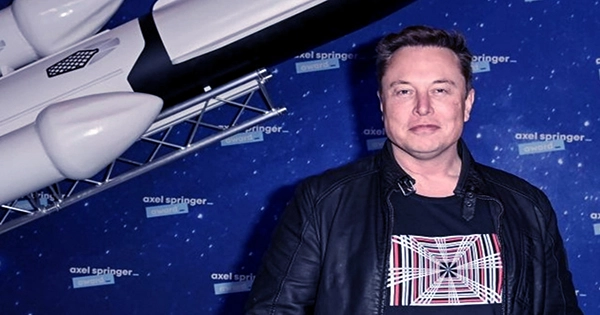 Depending on how their stocks and shares are performing at the time, the world's richest person is frequently named as Musk or Amazon founder Jeff Bezos. According to Tipalti Approve, though, Bezos is unlikely to become the second-ever trillionaire. Gautam Adani, an Indian billionaire industrialist who formed the Adani Group, a multi-faceted conglomerate with interests in port management, energy generation, mining, food processing, and other areas, holds this title. Adani and his family's fortune, which is now estimated at roughly $93 billion, is expected to grow to $1 trillion by 2025.
Zhang Yiming, the Chinese internet entrepreneur who launched ByteDance, better known as TikTok, is the next person to be named a trillionaire. Then comes Bernard Arnault, chairman and CEO of LVMH Mot Hennessy – Louis Vuitton SE, the world's largest luxury goods firm, and Mukesh Ambani, the main shareholder of conglomerate Reliance Industries Ltd. According to this new estimate, Bezos will become the world's sixth trillionaire around 2030. At the age of 49, Mark Zuckerberg is expected to become a trillionaire in 2034. Bill Gates, the co-founder of Microsoft and the world's wealthiest man from 1995 to 2017, isn't anticipated to hit the trillion-dollar threshold until 2044, when he'll be 88 years old.
Meanwhile, although the wealth of a few ultra-wealthy individuals continues to climb, after 25 years of consistently diminishing extreme poverty, worldwide extreme poverty rose for the first time in over 20 years in 2020, owing partly to the disruption produced by the COVID-19 epidemic. COVID-19 is having an impact on developed countries as well, with poverty and inequality expected to rise across Europe and North America as a result of the virus. Furthermore, it is anticipated that by 2030, climate change would force up to 132 million people into poverty.