Discovery of Insulin
Insulin is a peptide hormone produced by beta cells of the pancreatic islets. It regulates the metabolism of carbohydrates, fats and protein by promoting the absorption of, especially, glucose from the blood into fat, liver and skeletal muscle cells. It is a hormone made by the pancreas that allows our body to use sugar (glucose) from carbohydrates in the food that we eat for energy or to store glucose for future use. Insulin helps keeps our blood sugar level from getting too high (hyperglycemia) or too low (hypoglycemia).
The cells in our body need sugar for energy. However, sugar cannot go into most of our cells directly. After we eat food and our blood sugar level rises, cells in our pancreas (known as beta cells) are signaled to release insulin into our bloodstream. Insulin then attaches to and signals cells to absorb sugar from the bloodstream. Insulin is often described as a "key," which unlocks the cell to allow sugar to enter the cell and be used for energy.
If we have more sugar in our body than it needs, insulin helps store the sugar in our liver and releases it when our blood sugar level is low or if we need more sugar, such as in between meals or during physical activity. Therefore, insulin helps balance out blood sugar levels and keeps them in a normal range. As blood sugar levels rise, the pancreas secretes more insulin.
The primary structure of bovine insulin was first determined by Frederick Sanger in 1951. After that, this polypeptide was synthesized independently by several groups. The 3-dimensional structure of insulin was determined by X-ray crystallography in Dorothy Hodgkin's laboratory in 1969.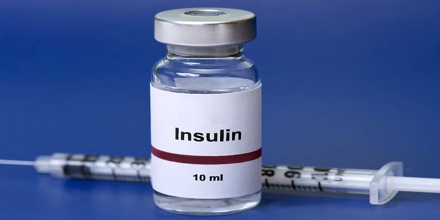 Purified animal-sourced insulin was the only type of insulin available to diabetics until genetic advances occurred later with medical research. The amino acid structure of insulin was characterized in the early 1950s by Frederick Sanger, and the first synthetic insulin was produced simultaneously in the labs of Panayotis Katsoyannis at the University of Pittsburgh and Helmut Zahn at RWTH Aachen University in the early 1960s. The first genetically engineered, synthetic "human" insulin was produced using E. coli in 1978 by Arthur Riggs and Keiichi Itakura at the Beckman Research Institute of the City of Hope in collaboration with Herbert Boyer at Genentech. Genentech, founded by Swanson, Boyer and Eli Lilly and Company, went on in 1982 to sell the first commercially available biosynthetic human insulin under the brand name Humulin. The vast majority of insulin currently used worldwide is now biosynthetic recombinant "human" insulin or its analogues.
The Nobel Prize committee in 1923 credited the practical extraction of insulin to a team at the University of Toronto and awarded the Nobel Prize to two men: Frederick Banting and J.J.R. Macleod. They were awarded the Nobel Prize in Physiology or Medicine in 1923 for the discovery of insulin. Banting, insulted that Best was not mentioned, shared his prize with him, and Macleod immediately shared his with James Collip. The patent for insulin was sold to the University of Toronto for one half-dollar.
The Importance of Insulin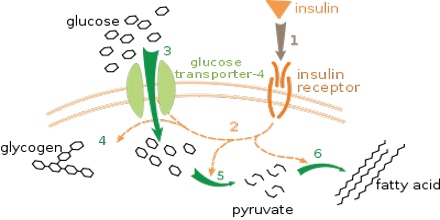 Insulin is a hormone made in your pancreas, a gland located behind our stomach. It allows our body to use glucose for energy. Glucose is a type of sugar found in many carbohydrates. After a meal or snack, the digestive tract breaks down carbohydrates and changes them into glucose. Glucose is then absorbed into your bloodstream through the lining in our small intestine. Once glucose is in our bloodstream, insulin causes cells throughout our body to absorb the sugar and use it for energy.
Insulin also helps balance our blood glucose levels. When there's too much glucose in our bloodstream, insulin signals our body to store the excess in our liver. The stored glucose isn't released until our blood glucose levels decrease, such as between meals or when our body is stressed or needs an extra boost of energy.
Insulin Treatment for Diabetes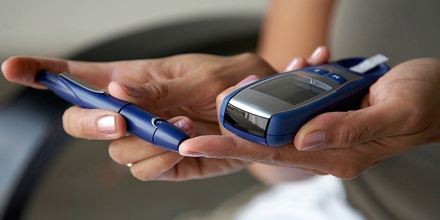 People with type 1 diabetes cannot make insulin because the beta cells in their pancreas are damaged or destroyed. Therefore, these people will need insulin injections to allow their body to process glucose and avoid complications from hyperglycemia.
People with type 2 diabetes do not respond well or are resistant to insulin. They may need insulin shots to help them better process sugar and to prevent long-term complications from this disease. Persons with type 2 diabetes may first be treated with oral medications, along with diet and exercise. Since type 2 diabetes is a progressive condition, the longer someone has it, the more likely they will require insulin to maintain blood sugar levels.
Various types of insulin are used to treat diabetes and include:
Rapid-Acting Insulin: It starts working approximately 15 minutes after injection and peaks at approximately 1 hour but continues to work for two to four hours. This is usually taken before a meal and in addition to a long-acting insulin.
Short-Acting Insulin: It starts working approximately 30 minutes after injection and peaks at approximately 2 to 3 hours but will continue to work for three to six hours. It is usually given before a meal and in addition to a long-acting insulin.
Intermediate-Acting Insulin: It starts working approximately 2 to 4 hours after injection and peaks approximately 4 to 12 hours later and continues to work for 12-18 hours. It is usually taken twice a day and in addition to a rapid- or short-acting insulin.
Long-Acting Insulin: It starts working after several hours after injection and works for approximately 24 hours. If necessary, it is often used in combination with rapid- or short-acting insulin.